Today it is my pleasure to Welcome romance author
Jaime Loren
to HJ!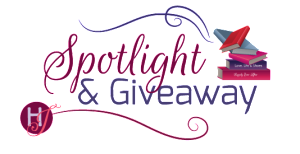 Hi Jaime and welcome to HJ! We're so excited to chat with you about your new release, Waiting for April!
Please summarize the book for the readers here: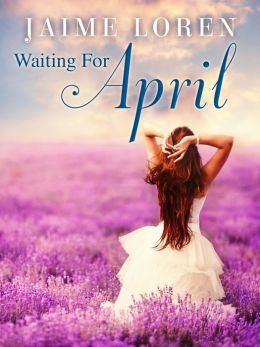 April is completely unaware she's living her 20th life, and that her best friend, Scott Parker, is actually her childhood sweetheart and fiancé from her very first life.
Scott was left immortal with April's first death, so he's basically spent the last three centuries finding her in each of her lives, only to lose her before her 18th birthday every time.
In her current life, though, April has denied any feelings for Scott, which has never happened before. With her 18th birthday drawing closer, Scott fears this might be his last chance to win her heart and save her life, once and for all.

Please share the opening line of this book:
If I could sleep, I'd dream it was 1729 again, and I'd save April Anne Fletcher. Perhaps if I'd saved her that day, I wouldn't have had to watch her die another nineteen times since.

But there was no going back. No way to change the past. All I had was the future, and the determination not to lose her again.
Please share a few Fun facts about this book…
I chose my heroine's name by going through my DVD collection! April was named after Isla Fisher's character in Definitely, Maybe. It turns out she was exactly what I was looking for in appearance, too, so I 'cast' Isla in my novel!
 I never used to be attracted to blondes until I dreamed up Scott Parker. His personality was so strong in my mind, he refused to have anything but blonde hair and blue-green eyes, so I had to roll with it! Now, I actually prefer blonde guys!
I wouldn't have been able to write this novel if it wasn't for the fact my son (who was 5 months old when I started) used to sleep in until 10am every morning. He used to go to bed at 10pm, and I would write in silence until 3am, knowing I'd still get 7 hours of sleep. (Yeah. Other mums love it when I tell them that!) So, this book is all thanks to his sleeping habits!
What was your working title for this book? 
This book has had a few titles! Originally it was called THE FATE OF APRIL, which I then changed to APRIL 15th (in that revision she was living her fifteenth life). I had to change that when my American friends pointed out that that date is synonymous with taxes over there! Then, while revising, I wrote a new sentence in the book that included 'waiting for April,' and I fell in love with that!
Thanks for blogging at HJ!
Giveaway:

2 ebook copies of Waiting for April
To enter Giveaway: Please complete the Rafflecopter form and Post a comment to this Q:

Do you believe in soul mates? Why/Why not?
Excerpt
The truck door squeaked as I opened it for her.

"Well, Rowan's mom doesn't want him leaving right after the game today, so he's picking Stella up at sunrise tomorrow. He's hoping they'll arrive at the campsite by lunch," she said as she climbed into Big Blue—the nickname she'd given my restored 1960 Ford pick-up. The bench seat allowed enough room for April to sit with her back to the window and her feet on the seat—despite my protests that it wasn't safe. Her reasoning was always the same: she was wearing a seatbelt, so it didn't matter how she sat, she was still abiding by the law.

I gave her a disapproving look as I turned the key.

She pouted and nudged my thigh with her toes. "It's okay, Mr. Serious Face. Trust me. I'm going to be a lawyer." She couldn't suppress her rising grin.

I had to hide my anxiety, even though my heart was filled with pride. April had just learnt she'd secured a place at Harvard, and was due to start in the fall.

Two weeks before her eighteenth birthday.

"After seven more years and a bar exam you'll be a lawyer. You can give me legal advice then," I said, desperately hoping she'd get the chance to do just that. In fact, I'd applied successfully to Harvard myself in order to watch over her.

"Huh. So next time you tell me not to eat something because it smells funky, or go outside because it's too cold, can I ignore you because you're not going to be a doctor for like, eight more years?"

I shook my head and turned on the radio. "You should listen to me because I only have your best interests at heart."

"I think you just like to boss me around," she muttered.

I raised my eyebrows. "Remember the time when you thought the yogurt was fine?"

She crossed her arms.

"April?"

A little groan escaped her lips. "Yes."

"And was it fine?"

I could almost hear her eyes roll. "No."

"And why couldn't you smell it?"

She mumbled something under her breath.

I tilted my head closer. "Hmm? What was that?"

"Because I had a cold!" She pushed off the bench and placed her feet on the floor.

"And why did you have—"

She shot me a glare. "Don't push your luck, Scott."

A satisfied grin stretched across my face. "You know, if you're going to be a lawyer, you're going to have to learn how to win an argument."

I caught the paper bag before it hit me in the head. "Thanks." I placed it in my lap and pulled out a blueberry waffle, letting an exaggerated moan escape me as I shoved a decent portion into my mouth.

"I licked them all, you know."

I swallowed and smiled. "I have to admit, I was certainly hoping you had."

She narrowed her eyes. "You're insufferable."

"You love me."

"You wish. I think I'm the only girl in Vermont who isn't in love with you, Hot Parker."

I turned my concentration back to the dirt road and tapped my thumbs on the steering wheel in time with the music. She knew I hated that nickname. There was a moment of silence between us before she shuffled across the seat and held out her hand.

"Hi. I'm April Fletcher. I live next door."

My heart swelled. It was a game we'd played for the last two years—an attempt to start over whenever harsh words were spoken—but I wasn't going to let her off the hook so easily this time. I drew my eyebrows together and kept my attention on the road. "I know. I've seen you around."

She shifted closer. "And?"

"And I've heard you're a pain in the ass."

She scowled. "No olive branch for you." She shuffled back, but I caught her hand and lifted it to my lips.

"You're a gorgeous pain in the ass, though." I kissed her hand and slowly looked over at her. Her cheeks burned a deep pink; her eyes widened. Crap. I took that a bit too far. I cleared my throat and released her.

"Smooth talker," she said softly, pulling her knee to her chest to rest her chin.

We didn't talk on our way into town.
Book Info:
As far as April is concerned, she's just a normal seventeen-year-old, looking forward to spending spring break with her friends and going to college in the fall. April doesn't know she has never lived past her eighteenth birthday, nor does she realize that Scott Parker, her best friend, is actually her childhood sweetheart and fiancé from her very first life.
For nineteen-year-old Scott Parker, spending quality time with his soul mate has proved difficult ever since her tragic death in 1729. Since then he has lost her an additional eighteen times—each of her deaths more devastating than the last, and each of her births wiping the slate of her memory clean. Unable to save her but unwilling to give up, Scott has to hide the fact he's immortal—and will be until April confesses her love again.
But this time, things have changed. April has denied her feelings for him, is dating someone else, and with her eighteenth birthday fast approaching, their friendship is falling to pieces. Fearing their souls are irrevocably drifting apart, Scott must race against the clock to win her heart and save her life.
Or risk losing her forever.
Buy links:
Amazon U.S.: http://www.amazon.com/Waiting-April-Jaime-Loren-ebook/dp/B00QI1QZMM/ref=sr_1_1?s=digital-text&ie=UTF8&qid=1423791757&sr=1-1&keywords=waiting+for+april
Amazon AUS: http://www.amazon.com.au/Waiting-April-Jaime-Loren-ebook/dp/B00QI1QZMM/ref=sr_1_1?s=digital-text&ie=UTF8&qid=1423791921&sr=1-1&keywords=waiting+for+april
iBooks:
Kobo: http://www.chapters.indigo.ca/en-ca/books/waiting-for-april/9781760300081-item.html


Meet the Author: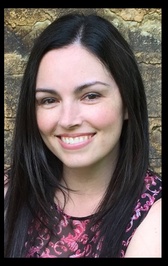 Jaime Loren spends her days chasing her two young children, and her nights writing or reading. So, basically, she doesn't sleep. She lives in Adelaide, South Australia, but dreams of returning to her small hometown where she can give her children the same upbringing she had: exploring bushland, playing every sport under the sun, riding horses, and waking to the sight of kangaroos outside. WAITING FOR APRIL is Jaime's debut novel.
Twitter: https://twitter.com/JaimeLoren
Facebook: https://www.facebook.com/pages/Jaime-Loren/176034632453490
Blog: http://thelovableprotagonist.blogspot.com.au