Today it is my pleasure to Welcome author
Lauren Layne
to HJ!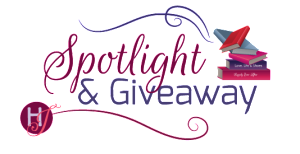 Hi Lauren and welcome to HJ! We're so excited to chat with you about your new release, Walk of Shame!
Please summarize the book for the readers here: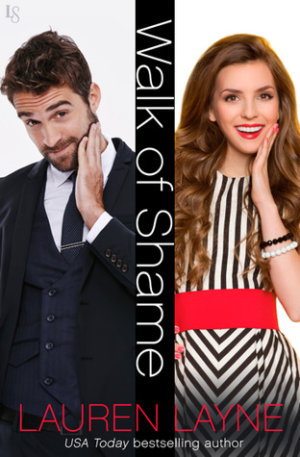 5am: The start of his day, the end of her night … the city's hottest cold war.
In other words, a workaholic divorce attorney and a flirtatious party girl cross paths in the lobby of their apartment building every morning as she's coming in from the night out, and he's heading out for the day. Banter ensues …

Please share the opening lines of this book:
Let's talk about five A.M. for a second.
Also known as the worst hour of the day, am I right?
Here's why:
If you're awake to see five in the freaking morning, it means one of a few things, all of them heinous.
Please share a few Fun facts about this book…
I've never ever been hit by so hard by inspiration like I was for this book. As an early riser, I was taking my dog out for an early-morning walk, and as I came back into my NYC apartment building, I was waiting in the elevator lobby with a man who'd clearly just come in from closing down the bars. I'm not one of those people who often gets story ideas based on my real life, but this was an exception … I knew there was a story there. I switched the roles around, had the hero be an early riser, and her the late-night type, and … Walk of Shame was born!
There's a very deliberate nod to the Disney movie Enchanted in this book. It's intentional, that movie is one of my all-time favorites. I've seen it probably a hundred times.
This is the first story where I've told the heroine's point of view in first person, and the hero's in third. I have no idea why I did that, it just felt right!
Please tell us a little about the characters in your book. As you wrote your protagonist was there anything about them that surprised you?
Andrew's a bit of an uptight savant—one of those SUPER smart kids who was a shy nerd growing up, and then all of a sudden women realized that smart, successful men are hot, and he's still trying to adjust to that. Georgie's smart in her own witty way, and just genuinely nice. The biggest surprise, I think, was that Georgie was really "whole" as she was, as the party girl. She grew throughout the book, as all good characters do, but I'm glad I didn't try to completely change her. There's nothing wrong with being the fun one!
If your book was optioned for a movie, what scene would you use for the audition of the main characters and why?
Oh gosh, ANY of their early-morning interactions. Here's one of my favorites:
"You're late today," I say, offering him a bite of my donut.
He ignores the donut. "Says the woman who didn't show at all yesterday."
"Someone's keeping track."
"Someone's playing games. I don't like games, Georgiana."
"Which is why you need to play them, Andy."
He blinks. "It's Andrew."
"Hmm. How about Drew?"
"No." The word is a growl. "Georgiana."
"Yes, Andy?"
He exhales. "I'm going to kill you."
I can't help the laugh. "See, I don't think so."
"Don't you?"
"Nope," I say, sucking sugar off my thumb. "You don't send flowers to someone you're going to kill."
"Maybe they were for your funeral."
I beam up at him. "So are we doing this?"
"Your funeral? God, I hope so."
What do you want people to take away from reading this book?
Happily Ever After really does exist ☺
(this is 100% the theme of this particular book!)
What are you currently working on? What other releases do you have planned for 2017?
I'm currently putting finishing touches on Ready to Run, the first in my Runaway Bride meets The Bachelor series out on August 22, 2017!

Thanks for blogging at HJ!
Giveaway:

Ebook of WALK OF SHAME (Love Unexpectedly) by Lauren Layne. *Gifted via Amazon*
To enter Giveaway: Please complete the Rafflecopter form and Post a comment to this Q:

Walk of Shame is a pretty unabashed nod towards the giddy, twirling HEA you find in Disney movies. Which is your favorite?!
Excerpt from Walk of Shame:
I drape myself over the metal. "How much longer?"
He pauses in the process of hoisting the weight, his biceps flexing with the strain, then sets it back down again with an expression that's half exasperated, half triumphant.
"That's it?" he asks. "That's all you've got? Thirty minutes in my shoes?"
I lift a finger and gesture at his feet. "I'm confident I would have made it much longer if you'd worn Dorothy's slippers. Those black ones you're wearing are boring."
"They're practical."
"Boring," I correct. "So what's next?"
"Well, considering I've barely started on my workout—"
"Okay, fast-forward," I say, spinning my finger. "Lucky for you, my usual hairstyle doesn't do itself, so I'll be able to keep myself busy while you finish your aspiring-bodybuilder routine. I mean, what happens after?"
Instead of answering, he lets his gaze roam over me, almost reluctantly. I regret that I opted to drape myself over the bar instead of standing up straight so I could pretend to stretch my lower back in a way that pushes out my boobs.
Wait. What?
I don't want him thinking of me like that. Because I don't think of him like that.
Do I? Oh dear. I'm not sure, not when he's looking at me with . . .
Oh. It's disdain. Never mind, then.
"What exactly did you do for exercise, Georgiana?" he says, giving me a skeptical look. "Twirl your hair?"
"If I do it vigorously, it counts as cardio."
Excerpt. © Reprinted by permission. All rights reserved.

Book Info:
Pampered heiress Georgianna Watkins has a party-girl image to maintain, but all the shopping and clubbing is starting to feel a little bit hollow—and a whole lot lonely. Though Georgie would never admit it, the highlights of her week are the mornings when she comes home at the same time as her uptight, workaholic neighbor is leaving to hit the gym and put in a long day at the office. Teasing him is the most fun Georgie's had in years—and the fuel for all her naughtiest daydreams.
Celebrity divorce attorney Andrew Mulroney doesn't have much time for women, especially spoiled tabloid princesses who spend more time on Page Six than at an actual job. Although Georgie's drop-dead gorgeous, she's also everything Andrew resents: the type of girl who inherited her penthouse instead of earning it. But after Andrew caps one of their predawn sparring sessions with a surprise kiss—a kiss that's caught on camera—all of Manhattan is gossiping about whether they're a real couple. And nobody's more surprised than Andrew to find that the answer just might be yes.
Book Links:

Meet the Author: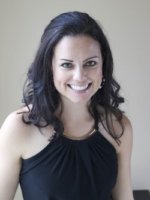 Lauren Layne is the New York Times bestselling author of romantic comedies.
A former e-commerce and web marketing manager from Seattle, Lauren relocated to New York City in 2011 to pursue a full-time writing career.
She lives in midtown Manhattan with her high-school sweetheart, where she writes smart romantic comedies with just enough sexy-times to make your mother blush. In LL's ideal world, every stiletto-wearing, Kate Spade wielding woman would carry a Kindle stocked with Lauren Layne books.
Website | Facebook | Twitter | Instagram |