Today it is my pleasure to Welcome author
Vivien Jackson
to HJ!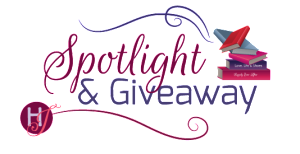 Hi Vivien and welcome to HJ! We're so excited to chat with you about your new release, Wanted and Wired!
What is your favorite scene from Wanted and Wired and why?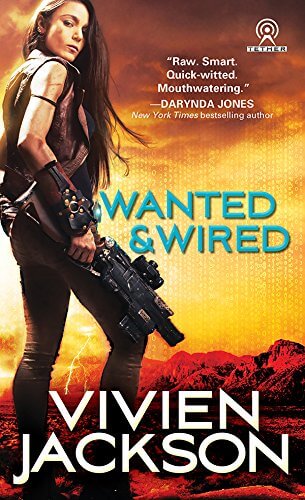 My favorite scene from Wanted and Wired, hands down, is the vestibule scene. It was just such a hoot to envision and write. I should mention that one of the sexiest scenes with no actual sex that I can think of is the hiding-in-a-trunk bit from Out of Sight where Jennifer Lopez and George Clooney are burning up a tiny little space, shoved uncomfortably close together, in the dark. They chat. She parts her lips and looks up at the trunk lid. He taps his finger on her hip. So. I had a vaguely similar setup to work with: two characters out of their gourds in lust with each other, in the dark, crammed into a tight space, touching all over but forced to stay quiet, pulses thundering in their ears and mortal danger stalking them in the hallway outside and probably lurking the apartment behind them, too.

How can that get any more intimate? I mean, without just blowing off the danger and going at it against the wall—which, let's face it, wouldn't have been very believable.

That was my challenge in writing the scene. I couldn't have them get it on at this point in the story, but I needed to take them one step closer, maybe one step beyond. Fuse them, but not in that way. Bring them together, completely, emotionally, temporarily.

And then a song from The Killers came up on my playlist, and this scene kind of wrote itself.
The further they went on, the more Mari thought that either Heron had memorized the Pentarc building blueprints or his augments enabled him to see in the dark, even without lighting things up, maybe with some kind of back-of-the-eyelids heads-up? Or did he have a built-in GPS? There was so much tech in him, so much sparking her curiosity.
There was a time, back when they'd first met, when Mari would have been weirded to know this little tidbit about him, this further evidence of his post-human freakishness. Dad had worked in cybernetics, first in AI and then in mech-clones, and Mari had grown up knowing that machines weren't people, couldn't be trusted. Sure as shit couldn't love you back. She'd been careful to keep her distance from anybody who'd let themselves get biohacked. Her targets on the range back in Lampasas had all worn laser eyes and grafted armor.
But a full year of working side by side with this particular post-human had sure changed her mind. She was long past being anything but thankful for Heron's built-in nav, however it worked, leading them through the dark.
"Twenty meters to the cabling vent."
"That where we're jumping?"
"Yes."
To this point, Heron's stride had been sure, steady, but just then, it stuttered. The hand at her elbow clenched fractionally, but Mari felt it. Her first thought was of his wounds, that he was fixing to pass out on her, and she knew she couldn't drag him to safety here. He was too big. She reached along his forearm, grasping his hand.
"Heron?"
"Drone is thermo sweeping for us."
"Shit. What do we do?"
She heard a click to her right, a lock drawing back, and then Heron was pushing her gently. Her hip bumped a knob as she went through, but the door closed soft as tissue behind her.
Mari's world, already dark, now went silent and still as well. Her own breath sounded orchestral, and she became keenly aware of what sensory input remained. Heron had come through the door with her. She still held his hand, but that wasn't their only point of contact. He hadn't moved all the way into the entryway, and he was still near enough that Mari was squished between him and the door.
Close enough she could feel the heat off his body, roiling in the space between them. His skin smelled like that fancy soap and car leather, and if she moved her head even a bit, her mouth would brush south of his collar.
Her nipples tightened, but she silently talked herself down. How sick was she to be lusting over her injured partner right in the middle of a getaway? She needed to think of something else. Anything.
Which made her wonder what he was thinking.
"You seeing all this somehow?" When she moved her mouth, her chin rubbed his knit shirt. Mari considered moistening her lips, but she couldn't be responsible for what her tongue did after that.
"I'm watching them on sixty-four cameras and the sat uplink. We have the advantage. Relax."
Not likely, but it was nice of him to try and reassure her like that.
Past the black outline of Heron's biceps, Mari could see a sliver of light along the floor. Soft and blue that light, probably a free-fae box, like those things the technoreligious kooks passed out on street corners. She focused on the shape of the light: rectangular and low near the floor. A door, then. She and Heron must have ducked into a multiroom unit, and she was willing to bet that whoever lived here didn't realize they had company.
She didn't want to think what would happen if that person, the one with the light on in the next room over, wandered into the foyer where she and Heron were hiding.
With her free hand, she slipped the gun into her robe pocket and dangled the duffel from her fingertips, ready to drop it if she needed to move fast to subdue someone. Out of practice didn't mean she couldn't do it, and quietly. She doubted the average Pentarc denizen was juiced and wired like those mercenaries she'd just shot.
Killed.
Shot and killed.
And she'd known the whole time they weren't mech-clones. That they were in fact organic, despite their biohacks. People. Murdered. By her.
Bile rose in Mari's throat, and the darkthing roiled, but she forced it back down, along with the keening: Murderer. Monster. Despite all her forays on the dangerous side of life, all her jobs wreaking chaos, she still hated killing whole-organics. Didn't mean she couldn't or hadn't, but she tried to make it rare. Today, she'd offed three. Three.
Couldn't think about this right now. Had more urgent issues. But still: Murderer. Monster. The blood had clotted, sticky between her bare toes, though she'd walked it off her soles. In her mind's eye, she replayed the crumple of the body back on the street, the feeling that something wasn't right.
And yet, she'd finished out the job, like always. She'd let instinct and training take over and had excused herself afterward, blaming her emotional calluses.
But here was the kicker: she didn't regret taking out those two thugs back in Heron's room. They hadn't been a job. They hadn't been clones or mechs or even free-fae projections.
And she didn't give even the tiniest fuck about murdering them. Her conscience was easy. Just like the puppeteer had said.
Shit, am I really such a cold-blooded freak of nature?
"No guilt, querida," Heron subvocaled. "Don't you dare beat up on the most amazing woman I have ever met."
Mari froze. Her breath paused.
Wait.
She hadn't said that out loud. Hadn't even mouthed it.
Excerpt. © Reprinted by permission. All rights reserved.

Thanks for blogging at HJ!
Giveaway:

Print copy of Wanted and Wired (Tether Book 1) by Vivien Jackson
To enter Giveaway: Please complete the Rafflecopter form and Post a comment to this Q:

Okay, question time. Anybody know what The Killers song was playing while I was writing that scene? It became sort of my unofficial theme song for this book. Hint for Googling purposes: a good two-man combat tactic is to put your back on [your partner].
Book Info:
A rip-roarin' new snarky, sexy sci-fi paranormal romance series with the perfect balance of humor, heat, and heart. Now that Texas has seceded and the world is spiraling into chaos, good guys come in unlikely packages and love sprouts in the most inconvenient places…
Rogue scientist • technologically enhanced • deliciously attractive
Heron Farad should be dead. But technology has made him the man he is today. Now he heads a crew of uniquely skilled outsiders who fight to salvage what's left of humanity: art, artifacts, books, ideas-sometimes even people. People like Mari Vallejo.
Gun for hire • Texan rebel • always hits her mark
Mari has been lusting after her mysterious handler for months. But when a by-the-book hit goes horribly sideways, she and Heron land on the universal most wanted list. Someone set them up. Desperate and on the run, they must trust each other to survive, while hiding devastating secrets. As their explosive chemistry heats up, it's the perfect storm…
To Buy: http://www.vivienjackson.com/p/books.html


Meet the Author: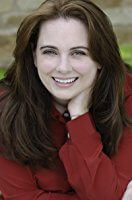 VIVIEN JACKSON is still waiting for her Hogwarts letter. In the meantime, she writes, mostly fantastical or futuristic or kissing-related stories. When she isn't writing, she's performing a sacred duty nurturing the next generation of Whovian Browncoat Sindarin Jedi gamers, and their little dogs too. With her similarly geeky partner, she lives in Austin, Texas, and watches a lot of football.
Social Networking Links: Website | Facebook | Twitter | GoodReads |