Today it is my pleasure to Welcome author
Judy Duarte
to HJ!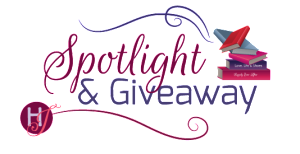 Hi Judy and welcome to HJ! We're so excited to chat with you about your new release, Wed by Fortune!
Please tells us about "Wed by Fortune":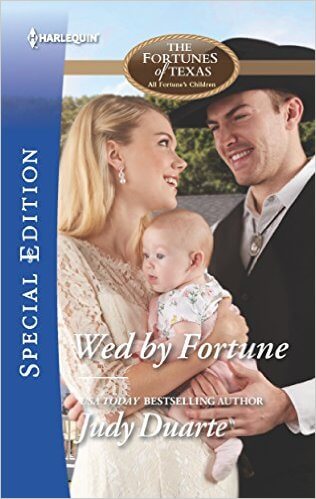 Graham has always thought of Sasha as his "little sister."
Sasha has always considered the rugged rancher out of her league.
Now that Sasha is all grown up, there is nothing keeping them apart… Except she has a daughter. An ex-husband. And a very noticeable baby bump. And the always proper Graham suddenly finds himself thinking very sexy thoughts about the sweet single mom!
Perhaps Fortune is finally smiling on Graham—in the form of the true love this rich, unencumbered cowboy has always longed for!

Is anything in your new release based on real life experiences or purely all imagination?
I have a blended family. When I married my personal hero, I had four children from a previous marriage. My feelings for him were growing, but I knew a man would have to think long and hard about taking on a woman with kids. One day, while we were still in the dating stage, my six-year-old asked him, "Are you going to marry my mom?"
That subject had crossed my mind, but I hadn't uttered a word out loud to anyone. Would he think that I'd been talking about a big step like that? My cheeks blazed with embarrassment and fear that he'd turn tail and run.
But the child's innocent question didn't bother him at all. He lifted Jeremy to eye level and said, "The man who marries your mommy is going to be a very lucky man." When Jeremy scampered away, satisfied with the answer, I realized I'd met my personal hero. And I fell in love with him that day.

How much research goes into your books?
As much as I need for the story. In Wed by Fortune, I researched horse rescue operations, as well as the process for creating Premarin—Pregnant Mare Urine.

How do you decide on the setting of your book?
A lot of my stories are set in Texas because I love cowboys, horses, and country music. I had one series set in a small, coastal community near San Diego and I'm developing a new story that's set in a small mountain community in California.

Why do you enjoy writing a book in a continuity series like The Fortunes of Texas?
I love my job, but it can be lonely at times. When I'm under deadline and trying to get a manuscript polished and sent in on time, I'm often locked in my writing cave. But when I'm working on a series, especially the Fortunes of Texas, I have the opportunity to become a team with five other authors who are creative, talented professionals. It's fun to see the series come to life with everyone's input.

What is your favorite summer read?
I love reading Harlequin category romances, especially when I'm lying on the beach or flying. But I'll let you in on a secret. I can't resist a book by Jodi Picoult.

Thanks for blogging at HJ!
Giveaway:

Print copy of Wed by Fortune (The Fortunes of Texas: All Fortune's Children) – US.
To enter Giveaway: Please complete the Rafflecopter form and Post a comment to this Q:

What is your favorite summer read?
Meet the author:
Fifteen years ago, USA Today bestselling author, Judy Duarte, couldn't shake the dream of creating a story of her own. That dream became a reality in 2002, when Harlequin released the first of more than thirty-five books. Judy's stories have touched the hearts of readers around the world. A two-time Rita finalist, Judy's books won two Maggies and a National Reader's Choice Award. You can contact her at: www.judyduarte.com