Today it is my pleasure to Welcome author
Celeste Bradley
to HJ!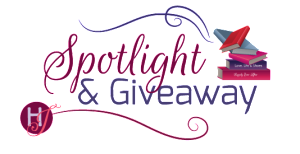 Hi Celeste and welcome to HJ! We're so excited to chat with you about your new release, Wedded Bliss!
Please summarize the book a la Twitter style for the readers here: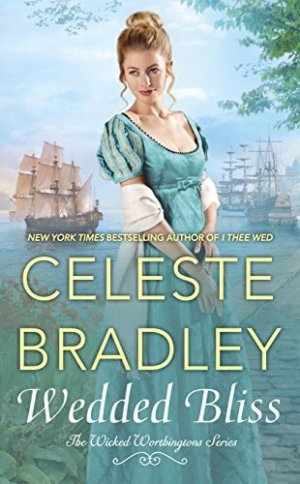 Bliss Worthington aims to wed a duke in a secret union. Bastard brother Morgan Pryce aims to stop her by wedding the little conniver himself!

What's your favorite line from the book?
"Have a lovely wedding night, dearest! Remember, it's perfectly fine to say naughty words in the marriage bed!"—Iris Worthington
Please tell us a little about the characters in your book. What first attracts your Hero to the Heroine and vice versa?
In the beginning, Bliss and Morgan are adversaries in an age-old battle of the sexes. Bliss has spent her life trying to be perfect so that she will be loved. Morgan has spent his life trying to gain control over his own destiny. Yet he is persuaded that he must marry a stranger—against her wishes—to save his family's honor. All of Bliss's plans are shipwrecked by Captain Pryce's action, yet she can understand and even admire why he did it. Morgan doesn't want to admire the devious creature that tried to trap his half-brother into marriage, but he comes to recognize a kindred adventurous spirit in Bliss's madcap plans.

Is there certain trait or je ne sais quoi that you find all your heroes have? Why do you think that is?
I believe it is heroic to be willing to do bad things for good reasons—especially when it is to save someone they love from having to do them. Manning up and taking it on, even if there will be consequences.

As you wrote your protagonist was there anything about them that surprised you?
I was a little concerned about Bliss's apparent placid nature in previous books in the Worthington series. I worried that her personality isn't very interesting. Then it came to me that she isn't at all easy-going, but actually mercilessly patient! She deviously outlasts all obstacles. She's more of a Worthington than she thinks she is. That put a whole different spin on her relationship with her new husband!
The first kiss…
Bliss considered herself a well-brought-up young lady, but she was a country girl for all that. One could not observe the seasonal cycles of sheep and horses without gathering a few practical notions of reproduction. These notions sometimes gave way to curiosity, so it was a rare country lass who made it to the vast age of twenty without at least one kiss.
However, getting a peck on the lips from the butcher's boy behind the springhouse was poor preparation for having one's mouth ravaged by the likes of Morgan Pryce.
He wasn't harsh. He was overwhelming. In an instant, his skill and masculine dominance had opened her lips and even captured her tongue before she knew it. He tasted of whiskey and the sea and scorching, aroused male. His hot mouth covered—no, conquered, invaded—hers, while she was still catching her breath at the feel of his firm arm around her waist.
Hot tremors traveled through her and for a moment, the merest moment, she forgot everything.
Neville didn't exist. Propriety didn't exist. The entire world consisted of this room, Morgan Pryce, and Morgan Pryce's hot, hungry mouth.
And then there was Morgan Pryce's hot, hard body beneath hers.
At first, she had pressed her hands against his wide chest in objection. Now she found her fingers digging urgently into the rigid muscles there. Her bottom had landed squarely on his lap. She squirmed on him and she would swear upon her life that she fought for her freedom, and it was mostly true. It was also somewhat accurate to say that a deep hidden portion of her mind had become very focused on the aforementioned lap.
Sheep and horses. Or, to be more exact . . .
Rams and stallions.
Did any scene have you laughing or crying (or blushing) while writing it? 
Remember "Ruv, Twu Ruv"? The funniest moment in The Princess Bride is the priest mangling the wedding vows. I had a bit of fun with that in the secret midnight wedding scene in Wedded Bliss.
"Blister China Worrisome—"
Bliss blinked at the priest. He was speaking to her, apparently, though he mangled her name so that she barely recognized it. He raised his bleary eyes at her, waiting.
"Bliss Regina Worthington," she corrected politely. "I will." She didn't think the vows required much else.
The chalice had filled and now overflowed onto the embroidered parament beneath it. Bliss twitched away the compulsion to clean up the water pooling at the base of the altar.
"More Than Rice. Duty Big Swimming Table . . ."
Bliss was swept with an entirely inappropriate desire to laugh. Iris was already giggling away behind her.
"I will." Neville's voice was deep and husky.
What a pity! Her inattention had caused her to miss the priest reading Neville his vows. It seemed all memories of her wedding ceremony would be categorized as "Dim," "Dripping," or "Garbled"! But again, this was a mere moment of her life, one that hereafter would provide her with a lifetime of Neville's gentle companionship. She pasted a pleasant smile upon her lips.
Almost there.
"Gumption and Strife!" the priest intoned with enough energy to be heard over the rain, then shut his book.
Husband and wife.
It was done.
If you could have given your characters one piece of advice before the opening pages of the book, what would it be and why?
Remember that what you want isn't always what you need!

What are you currently working on? What other releases do you have planned for 2017?
I am currently working on the next book in the Worthington series. It's the story of shell-shocked Lysander Worthington finding himself again, and finding love. It is so poignant it makes me happy-weepy just thinking about it!

Thanks for blogging at HJ!
Giveaway:

Print copy of WEDDED BLISS (The Wicked Worthington Series) by Celeste Bradley
To enter Giveaway: Please complete the Rafflecopter form and Post a comment to this Q:

Was there ever a time when you didn't get what you thought you wanted, but what you did get turned out to be so much better?
Excerpt from Wedded Bliss:
As a man who had made his own way in the world, Morgan admired vigor and ability, and esteemed those who did what was necessary without complaint.
His new bride looked like a highborn lady, worked like a washerwoman, never gave in to temper or melancholy, seemed as fearless as a pirate and as patient as a hunting cat.
He didn't want to admire this woman, or enjoy her tenacity and her strong will and her skill at seemingly everything she did.
Yet he couldn't force himself to be a complete ass. "My apologies," he said gruffly. He slowed his pace. "I am forcing too great a march upon you."
She cast him a serene glance from beneath her bonnet. "No need for regrets, Captain. I enjoy a brisk walk. Fresh air is good for one's health."
"Is that so?" They were passing an appalling heap of horse apples in the road, not two feet from the sidewalk. Even Morgan wrinkled his nose at the stench. "Then I suspect we shall live forever."
Her lips pursed. "Droppings don't bother me," she said. Then she clapped her hands over the lower half of her face. "But what is that?"
Rank-smelling yellow steam poured out from the doorway just before them. "Tannery!" Morgan gasped. Then he wrapped one long arm around her waist, and pulled her into a run.
Shropshire girls could really make haste when they had to. She grabbed up her skirts with one hand, pinched her nose shut with the other, and shot past the reeking doorway like an arrow from a bow.
Twenty yards later, she slowed once more to her deceptively quick stroll and stepped to her right, which removed her neatly from his half embrace.
Morgan felt a bit colder without her resilient form pressed to his side.
"Oh no." She stopped suddenly and peered at her reflection in a window. "This will not do." She turned her head both ways, obviously looking for something. Then she made for an alley that angled off the street just ahead of them. "Come along, Captain."
Morgan found himself obeying her brisk command by pure reflex. His mother had used that no-nonsense tone often during his troublemaking boyhood. He smiled slightly as they turned into the alley.
She paused only a few strides in and turned to him.
"I fear I have come all undone," she said, her tone a confiding whisper.
Morgan blinked. Did she know what those words, voiced in that husky, breathy tone, did to a man who hadn't dipped his wick in nearly eighteen months?
No doubt she did know.
Which confirmed his belief that she was an entirely artificial creation born of greed and connivance. No real woman could be so resilient, so resourceful and yet so refined. No doubt she had summed him up quickly, as confidence artists were wont to do, and had sculpted herself into a woman perfectly molded to meet his deepest desires.
Desires he'd not even known he had.
Who had she made herself out to be for Neville's benefit? A delicate blossom, breathlessly hanging on to his every discourse on butterflies and integrated natural systems and what really lies under stones in the fields?
Had Neville ever kissed her, when she stood close to him, gazing up at him with her damned blue eyes and heaving that damned fine bosom?
Morgan swallowed, recalling the kiss. The Kiss. The only time he'd touched his bride, the single taste he'd had of her hot, sweet mouth, the brief moment of sliding his hands over skin as smooth as fire-warmed silk . . .
"You must be my mirror," she said then in a brisker tone. "My bonnet is askew and I'm certain my hair is a shambles."
She began to adjust the straw confection of flowers and ribbon she wore, tucking in a few strands of hair that had come loose in their dash.
Bemused by this endearing show of feminine insecurity, Morgan silently pointed out a flaxen lock that threatened to fall to one cheekbone.
"Where? Here?" Her seeking fingers missed it.
He hadn't meant to. His hand rose all by itself and tenderly stroked the silky threads. His fingertips brushed her cheek. Fire-warmed silk indeed.
She froze at his touch.
Waiting?
Waiting for him to set upon her? To break his oath, like the bastard he was?
He hung on the edge of doing just that, in truth. With all the will he could muster, he pulled his hand away.
She swiftly went back to her repairs, tucking that tempting strand away, settling her bonnet and retying the ribbon beneath her chin.
"Goodness," she muttered. "I can still smell the stench." Then her wide blue gaze shot to meet his. "Is it me? Do I reek?"
God help him. Clasping his hands tightly behind his back, Morgan leaned forward and took a deep breath through his nose. She smelled of soap and flowers and something he suspected was simply Bliss.
"I want to kiss you," he heard himself say.
What the hell? Why had he said that?
Because he did want to, in the worst way.
She drew back and met his gaze, a tiny furrow appearing between her eyebrows. "You promised you would not."
"I know. Not without your permission." He took a step closer. "Mrs. Pryce," he said, his voice tight and low. "I beg permission . . . for I really, truly want to kiss you." To Morgan's shock, he found himself entirely lacking in motivation to trick or defeat her in any way. What he wanted, all he wanted, was his wife's sweet, soft mouth under his.
He saw her swallow, hard. She did not say yes.
She did not say no, either.
"Captain, I . . ." She inhaled deeply. He saw something in her eyes he'd never before witnessed.
Indecision.
For once, it seemed that Bliss Worthington Pryce did not know exactly what to do.
Then she lifted her chin. With one step back, she put crucial distance between them.
Damn. She was stronger than he.
Excerpt. © Reprinted by permission. All rights reserved.

Book Info:
As a ship's captain, highborn bastard Morgan Pryce has spent his life sailing away from England. The last thing he needs is a wife. But when he fears that his titled half brother, Neville, is about to be snared by a gold digger, Morgan aims to protect Neville by tricking the lovely crook into marrying him first. He knows he can't allow himself to believe a word she says. If only she weren't so convincing….
Determined beauty Bliss Worthington is not terribly fond of finding another man waiting for her at the altar—after all, no one tricks a Worthington and gets away with it. Somehow she must persuade her dangerously handsome new husband to grant her an annulment, because her heart is set on his brother.
Soon the newlyweds must deal with a secret but mutual attraction. Morgan finds himself oddly devastated by her tenderness and braveness. When Neville shows up to rescue her from a loveless marriage, she will have to quickly decide which man is the right one for her….
check out Celeste Bradley's Amazon Author page
check out Celeste Bradley at B&N


Meet the Author: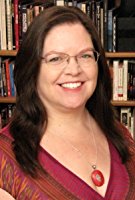 Celeste Bradley is the New York Times bestselling author of the Liar's Club series and the Wicked Worthingtons series. Since she began writing in 1999, she has twice been nominated for a Rita Award by the Romance Writers of America and was recently nominated for a Historical Love & Laughter award by Romantic Times Book Reviews.
When not writing, Celeste enjoys reading, painting, gardening and hiking in the Sandia Mountains near her home in New Mexico. Celeste does not enjoy laundry, cooking, weeding or rewriting bad chapters. Then again, who does?
Connect:
celeste@celestebradley.com
Celeste Bradley on Goodreads
Celeste Bradley on Facebook
Celeste Bradley on Twitter
Celeste Bradley on Instagram
Celeste Bradley on Pinterest