Today it is my pleasure to Welcome author
Jennifer Shirk
to HJ!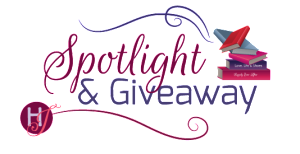 Hi Jennifer and welcome to HJ! We're so excited to chat with you about your new release, Wedding Date for Hire!

Hi, and thanks for having me! I'm thrilled to be here.

Please summarize the book for the readers here: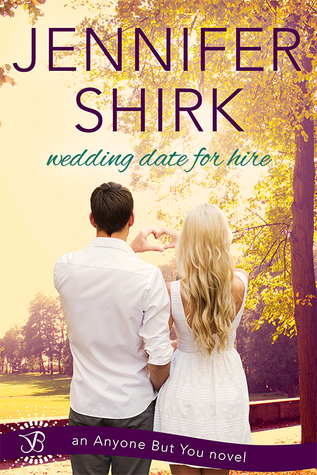 Sure! Well, my heroine Maddie has some "issues" about going to her only sister's wedding alone. In short, she thinks she's cursed and is set to prove to her family that she's not. She goes to a matchmaking firm and the guy they set her up with turns out to be a not-so-nice crush she had from high school.

Please share the opening lines of this book:
It was official. She really was cursed.
After losing her job and her boyfriend, being asked to be maid of honor for two weddings was the final twist of the middle finger her life seemed to be giving her this year.
Please share a few Fun facts about this book…
Maddie mentions that she is not a football fan, can cook and never had braces despite her perfectly straight teeth. Those happen to be MY traits I gave to Maddie. 
I got the idea about hiring a wedding date from my mom, who recently complained about having to go to a wedding alone.
My husband is a huge WD40 fan and all its uses. Naturally, I had to add it to the book.
I pictured Betty White as Aunt Marie whenever I wrote a scene with her in it.
If your book was optioned for a movie, what scene would you use for the audition of the main characters and why?
The scene when Trent first meets Maddie's mom. The chemistry between Maddie and Trent seems to flow and I love the awkwardness and tenseness of the situation for Maddie. Plus, it just makes me smile seeing them both try to maneuver the lie.
Maddie sat on the couch sandwiched between her mom and Trent and wished for a 5.0 earthquake. Considering any kind of earthquake was a rarity in New England, she had to settle for the mere hope that her mom wouldn't ask any more personal questions and that she and Trent could smoothly make their exit within the next ten minutes.
Her mom took a small sip of Chardonnay and smiled. "So how did you two meet up again?"
"A friend," she said at the same time Trent said, "High school."
Maddie glared at Trent. Didn't she mention many times over that he was to follow her lead? She grabbed his hand and gave it a warning squeeze. "I think what we both mean to say, Mom, is that we got together through a friend who we both knew in high school. She set us up and voilà, we sort of clicked."
Key phrase being sort of.
Trent threw an arm around her and pulled her to his side. He seemed comfortable playing the part of her boyfriend. A little too comfortable. Probably had lots of escort practice. Maddie reluctantly settled into him and couldn't help catching a noseful of what could only be described as "essence of male deliciousness"—consisting of whatever soap Trent used mixed with the man himself. She averted her face and tried not to let his scent cloud her brain from the task at hand.
"We must have clicked. I can honestly say I never jumped into a relationship so fast before in my entire life," he said with a chuckle.
Maddie gritted her teeth. One more cute comment like that and Mr. Stand-up Comic was going down. Trent obviously suffered too many blows to the head during football in college. He wasn't following her direction at all. What was she paying him for? It didn't matter how good he looked or how freaking fantastic he smelled. He was the worst hired boyfriend/wedding date ever!
Her mom nodded. "You can't fight chemistry. And you two definitely have it."
We do? Maddie looked at Trent, who shot her a slow wink and ran a caressing hand down her arm. Yowsa. Okay, so maybe the man did know how to do his job well. He certainly had enough "practice" in high school.
"So, Trent, what do you do for a living?" her mom asked.
Oh, no. Her most feared question. She wrung her hands. Please don't say male escort, please don't say male escort.
What do you want people to take away from reading this book?
I want people to have fun. Sink into a read, not take life too seriously, and just smile or giggle for a few hours.
What are you currently working on? What other releases do you have planned for 2015?
No other releases for this year. Right now I'm hard at work on the #3 in the Anyone But You series. It will be Trent's cousin, Kennedy's story.

Thanks for blogging at HJ!
Giveaway:

Ebook of Wedding Date for Hire
To enter Giveaway: Please complete the Rafflecopter form and Post a comment to this Q: I not only love reading romantic comedies, but I love watching romantic comedy movies as well!
And I'm always looking for some good recommendations for both!
Do you have any favorite funny authors or favorite romantic comedy movies to share?
Excerpt from Wedding Date for Hire:
Maddie blinked. "Friend? Who?" She glanced at Trent in horror. "NO! Not at all. He's not a friend, he's—"
"Her boyfriend," Trent blurted. This was it. This was his one chance to seal the deal, and he was grabbing it. He then threw his arm around Maddie and pulled her into his chest.
"He's not my boyfriend," Maddie mumbled into his T-shirt.
Sabrina raised questioning eyebrows at him. "Are you or aren't you?"
He gritted his teeth but smiled. It was obvious Maddie wasn't going to take a knee and make this easy for him. "Maddie has a wonderful sense of humor. It's one of the things I love about her."
Maddie managed to wriggle out of his embrace, shooting him such a sharp look that he almost checked for blood. "So nice to finally meet you, Sabrina," he went on to say. "I've heard so much."
Sabrina looked at him blankly. "Really? That's funny because I've heard absolutely nothing about you." Then her eyes widened at Maddie, and she smacked herself on the forehead. "Oh, I get it. You didn't mention him to me because you didn't want to jinx it, right? I knew you believed in the family curse. Well, I wouldn't have told me, either. I've read curses—and voodoo hexes—can be very tricky to eliminate."
Maddie gulped and looked at a loss for words. Sabrina mentioning a family curse threw him for a loop, too. Fortunately for Maddie, in his lifetime, he'd picked up his share of fumbles, so he was prepared to pick up hers and run all the way to the end zone with it. "You are so correct," he said smoothly. "We've been keeping it a secret for exactly that reason. But then again, ever since I met Maddie, I haven't wanted to let her out of my sight for one minute."
Sabrina looked to Maddie. "Is that why you haven't called lately?"
"I—"
"We've been pretty…busy," he added with a wink.
Sabrina chuckled. "Ah. Well, all is forgiven then." She glanced at the time and frowned. "I'd love to hear more about how you two met, but I don't want to miss my yoga class. We can catch up at Louise's wedding."
Maddie finally found her voice. "Y-yes, we'll talk more at the wedding."
Sabrina cocked her head at Trent. "I guess I'll be seeing you there, too?"
Trent nodded emphatically. "You bet. Wouldn't miss attending Maddie's sister's wedding for anything. Curse or no curse. Isn't that right, honey?"
When Maddie kept her jaw clenched, he gave her shoulders a subtle little shake. She caught on fast and looked up at him with an ultra-bright Miss America smile. "That's right, schnookie," she said to him through her teeth.
Sabrina beamed at both of them. "Great. And Maddie, don't even think about the curse now. In fact, I promise not to mention it again, either. I'm just so glad you've met someone and can prove to your family that the curse is finally broken." With a little wave, she then took off in the direction of the yoga room.
Trent turned to her with a frown. "What's this about a curse?"
Maddie ignored his question, planting both fists on her hips. "What do you think you're doing?"
"Helping you."
"You mean helping yourself," she spat.
"No, I mean helping you. Maddie, listen. You don't seem like the kind of woman who would call Match Made Easy on some whim. There must have been a pretty darn good reason. Or maybe even more than one. Start being honest with yourself, and don't let your pride about what happened in our past get in the way. I can help you with whatever that reason is in the present. If you let me."
Maddie looked down at her hands, wrung together in one giant knot of tension. He was right. This woman didn't just want simple company at this wedding. There was definitely more to it. But he had to remind himself that whatever the reason was, it wasn't his concern. After several long moments, she finally conceded. "Okay," she breathed. "Fine. I really don't have a choice at this point. You're hired."
Yes! He couldn't wait to tell his cousin. Luckily for his self-respect, he had seen the end zone before and was able to school his expression into a perfect mask of impassiveness. "Great," he said. "Let's go talk to Kennedy then." He started in that direction but after several steps, realized Maddie wasn't following.
When he glanced back, he saw Maddie no longer wore the troubled expression of a defeated woman desperate for a date. Instead, she'd taken on a warrior stance with those glossed lips of hers settled into a fine tight line. "Look, hot shot, Sabrina may think that we're a couple, but my family can spot bad acting faster than Roger Ebert at a B-movie festival, so you better be convincing."
He advanced another step and had the satisfaction of seeing her lose a little of that tough-act bravado. "I can be very convincing," he assured her in a voice several octaves deeper than he intended.
"Well…all right then." She bit her lip. "I'm paying a lot for you so I don't want there to be any mistakes."
Trent managed to drag his eyes away from that shiny mouth of hers and grinned. "Don't worry, sweetheart. I guarantee I'll be worth every penny."
Excerpt. © Reprinted by permission. All rights reserved.

Book Info:
Maddie McCarthy is single, between jobs, and (oh, the shame) lives with her mother. To make matters worse, she's the maid of honor for her sister's wedding, and desperately needs a date. Then she sees her salvation-Match Made Easy, a service for women in Maddie's exact position. If she can't find a boyfriend, she'll do the next best thing…
Hire one.
Trent Montgomery isn't actually part of Match Made Easy. He's just doing a favor for his cousin, but one look at the blonde who hired him, and he's totally hooked. Now Maddie thinks that the attraction sizzling between them is just "part of the package." And Trent is running out of time to prove to her that her date-for-hire might just be her happily-ever-after…
Book Links:

Meet the Author: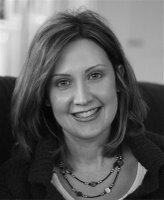 Jennifer Shirk has a bachelor degree in pharmacy-which has in NO WAY at all helped her with her writing career. But she likes to point it out, since it shows romantic-at-hearts come in all shapes, sizes, and mind-numbing educations.
She writes sweet (and sometimes even funny) romances for Samhain Publishing, Avalon Books/Montlake Romance and now Entangled Publishing. She won third place in the RWA 2006 NYC's Kathryn Hayes Love and Laughter Contest with her first book, THE ROLE OF A LIFETIME. Recently, her novel SUNNY DAYS FOR SAM won the 2013 Golden Quill Published Authors Contest for Best Traditional Romance.
Lately she's been on a serious exercise kick. But don't hold that against her.
Website | Facebook | Twitter |