Today it is my pleasure to Welcome author
Seana Kelly
to HJ!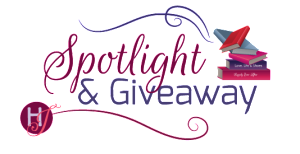 Hi Seana and welcome to HJ! We're so excited to chat with you about your new release, Welcome Home, Katie Gallagher

!


Hi, Sara! Thank you so much for inviting me to spend time with you and your readers 🙂

Please summarize the book for the readers here:
Welcome Home, Katie Gallagher is at its core a story about second chances. We all deserve a do-over.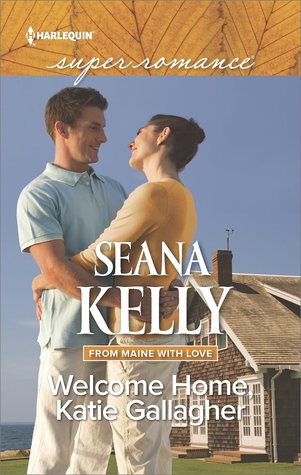 Katie could have stayed with a cheating husband who never looked at her except to find fault. She could have. Or she could have taken his expertly weighted and fitted golf clubs to his beloved BMW. Some of us find clarity through yoga, others through criminal behavior. And, let's face it, a mug shot is a pretty clear indicator that different choices should have been made.
Katie runs, starting over in Bar Harbor, Maine, in the cottage her grandmother left her. Unfortunately, Bar Harbor also comes with a hot, broody cop who was recently dumped and not about to give any woman, especially the one who broke his adolescent heart, a pass. Police interrogations are rarely ever as fun as you might imagine.
Katie just wants to make a life for herself and her one hundred and forty pound dog Chaucer but the house is infested with woodland creatures, her bank account is empty, and the only job in town is in a food truck. Starting over is never easy, but a hot cop can sometimes take the edge of a bad day, when he's not making it worse.

What's your favorite line(s) from the book?:
You don't always know when you're having a nervous breakdown. It's usually later, after being confronted with photographic evidence in the form of a mug shot, that you realize you lost your shit in a truly spectacular way.
When you sat down to start this book, what was the biggest challenge you faced? What were you most excited about?
I'm a slow writer, a hunt-and-peck typist. The greatest challenge was finishing the book. I work full-time and write early in the morning or during stolen moments on the weekends. I'm also what's known as a pantser, someone who writes by the seat of her pants. I like to immerse myself in the characters and setting and then write. Unfortunately, that means I often meander and end up having to delete or rewrite huge portions of a book that already took way too long to write. Sometimes I wish I had more of a type A personality.
I'm excited about a life-long dream coming true! I assumed my dyslexia and inability to find a plot I could stick with meant that reading was as close to writing as I would ever get. It turns out that autocorrect fixes most of my transposed letters and I was trying to write the wrong type of books (literary fiction). Once I started working on romance, I discovered characters and plots I loved and wanted to write.
Please tell us a little about the characters in your book. As you wrote your protagonist was there anything about them that surprised you?
Katie was born fully-formed in my head, much like Athena stepping out of the head of Zeus. She's a red-headed, fire-cracker of a woman. She's been hurt but is of the pick-yourself-up-and-dust-yourself-off variety. She shakes her head, cracks a joke, and gets on with it.
It was the hero Aiden who gave me the most trouble. The book went through lots of different rewrites (pantser!) The first version tipped more into romantic suspense. Aiden was a grieving widower and Katie had a stalker. I realized, through contest feedback and critique partner comments, that my natural writing voice tends toward humor. Romantic suspense eventually became romantic comedy and it is a much better book because of that shift.
What have you learned about your own writing process/you as an author while writing this book?
I've learned I need to be more of a planner and plotter. I don't have years to write and rewrite a book. Some writers can create ten to twenty-page plot synopses before they begin. I break out in hives even thinking about that, but I can do broad strokes. I do a sort of story beat/hero's journey/plot point amalgam. It's all bullet pointed and just gives me sign markers along the way. I need to be free to write the scene in the moment, not worrying about whether I've veered from a specific outline.

The First kiss…
He motioned to the cupcake in my hand. "That is good. Can I have a bite?"
I stepped down to the ground, moving away. "No."
"I bought them." He actually sounded offended that I wouldn't share.
"And you gave them to me. Ergo, ipso facto, they are mine." I slowly opened my mouth wide, intending to cram the rest in.
"Don't you do it!" He stood, and I bolted.
Running around the side of the house toward the ocean, I dodged a pine and hurdled a boulder. Clearly evasive maneuvers were required. He was not getting my cupcake. I barely made it halfway to the cliff, when an arm came around my waist, snatching me out of air. I hung off his arm, shocked, and then I shoved the rest of the cupcake into my mouth, laughing too hard to swallow.
He spun me around and started licking the cupcake from around my mouth. I stilled, swallowing awkwardly. What? Holding my face between his hands, gaze intent, he leaned forward, licking and nibbling at my mouth. My eyes drifted shut, reveling in the feeling of his lips on mine, soft and warm. When he deepened the kiss, my arms snaked around his neck, and I pushed up on my toes. The heat from his hands sliding up and down my back seared.
He growled and grabbed my butt, crushing me against him. Parts I didn't even remember, that I wasn't sure were still in working order, jumped to attention. Damn, the man could kiss. I'd never been kissed like this before, not once.
Too soon, I was bumped and knocked off balance. I stared up into Aiden's dark, lust-filled eyes. What? Bump. I looked down to find Chaucer leaning into me. Pink frosting on his nose.
"Noooooooooooo!"
Did any scene have you crying or laughing (or blushing) while writing it?
I must admit, I try not to think about my parents reading my books when I write sex scenes. Or my daughters. Anyone, really. I try to channel my inner Nora Roberts and just get over it. (This excerpt is from Aiden's point of view)
I leaned forward, grabbed the legs of her chair, and slid her to me, pleased I had her closer to where I wanted her.
She crossed her arms. "What?"
I brushed her robe off one knee so I could touch her skin, my fingers lightly trailing over and around her leg. I never took my eyes off her face, gauging her reactions. She took a deep, slow breath, continuing to feign disinterest. I brushed her robe off her other knee, both hands caressing her thighs. I watched her eyes dilate as my fingers explored under her robe.
She shifted in her chair, just a subtle adjustment, but one that widened the space between her legs. My thumbs brushed across her inner thighs, back and forth, until they found what they were looking for.
If your book was optioned for a movie, what scene would you use for the audition of the main characters?
I'd probably choose the opening scene. It's where the characters are established and the chemistry sparks (hopefully).
When the cop strode back, I took a moment to appreciate the thick, muscular thighs his uniform couldn't hide. "Chaucer, I've recently discovered it's the little things that make life worth living." Objectification may be wrong, but it sure was fun. Asshole or not, the man was beautiful.
I turned to the cop and said, "Everything all right, Officer?" I hope, I hope. Last I heard, charges hadn't been pressed. Or they'd been dropped. One or the other.
He stared, and I felt sweat beading on my upper lip. "Ma'am, there's a notation on your license about a destruction of property allegation." He looked significantly at the abused sedan I was driving. "And resisting arrest. Do you know anything about that?"
I rolled my eyes. "Resisting arrest? What kind of whiny cops complain about having their hands slapped? I'd be embarrassed if I were…" I trailed off as I watched his fingers drumming the handle of his gun. "I mean, resisting what?"
"And destruction of property," he reminded me.
I looked up into his light blue eyes and felt a familiar jolt. "Well, see, I contend that since this BMW is in my name, too, it's not destruction of property so much as adding air holes to better ventilate my portion of the car. Allegedly."
He appeared as stern as ever, but I could have sworn the corners of his eyes crinkled.
Readers should read this book….
if they're looking for a romantic comedy with all the feels and a hot, broody Alpha hero. And a dog! Come on. Who can ask for more than a hot dude and a dog?

What are you currently working on? What are your up-coming releases?
I'm working on the first of a contemporary romance series set in Boston about a twenty-seven-year-old construction worker and bartender in her family's brewery. Meg is one of seven siblings. Meg's mother died when Meg was in high school. Although she'd just been accepted to Boston University, Meg declined so she could look after her father and younger brother.
Ten years later, Meg's brothers are grown and she's entering Boston U a decade older than the rest of the freshman class. Uncomfortable but okay. That is until she gets a load of her wicked hot architecture professor who just happens to have been her best friend and first love growing up.
College just became a lot more complicated.
Thanks for blogging at HJ!
Giveaway:

A free copy of Welcome Home, Katie Gallagher and a $20 Amazon gift card. (open to US and International commenters)
To enter Giveaway: Please complete the Rafflecopter form and Post a comment to this Q:

What's your favorite book of the past year? It doesn't have to have been published in the last year. You just need to have read it in the last year. Let's share some great books with each other.
Excerpt from Welcome Home, Katie Gallagher:
"It looks different," I observed.
"Make a habit of studying the insides of police stations?" He led me past desks toward a rear hall. A few cops watched my perp walk, or maybe it was the Newfoundland trying to sniff out forgotten food that caught their attention.
"Not a habit so much as a hobby," I said, studiously regarding the tips of my shoes. My eyes were definitely not drifting up to watch the world-class butt directly in front of me. Nope. "My Gran brought me here when I was thirteen as part of her scared-straight campaign. A couple of kids were busted for pot, and she was certain I was a member of their drug-guzzling gang. Never mind that I had never met any of them, nor had I ever been high."
"Nor did you realize that drugs weren't guzzled." He opened the door to the interview room, which, I must say, was far less frightening than I had been trained to expect watching cop shows on TV. It was a very cozy, pleasant room with an unusually large number of cardboard ghosts and pumpkins strewn across the far end of the table.
"Yeah, yeah. Anyway, Gran decided it was better to punish me before I did anything, in case she missed it afterward. I spent a Saturday afternoon locked up in a cell back there while Gran sent in random folks she'd found in the shops to come scare me straight with their stories of prison." Chaucer flopped down on the floor, rested his head on my foot and fell asleep. It had been a big day for him.
"You're making this up," the cop said as he sat down.
"No, not at all. It was kind of fun for me. As they told me their stories of depraved incarceration, I tried to identify which shows they were stealing from." I smiled, remembering. "Mr. Wilson told me he had tunneled out of Shawshank Prison with nothing but a rock hammer. Oh, wait, do I get the same number or a new one?"
His brow furrowed. "Number?"
"For my mug shot. The bottom of the picture. Will I have the same number I did when I was thirteen? Is it like a Social Security number that follows you around, or is it the case number or something?" This was knowledge I hadn't realized I'd ever need to possess.
"It follows you, but according to your record, you've never actually been booked. Unless you have an alias."
"Oh." Bummer. I kind of liked the idea of being a hardened criminal, a total badass with a record. I needed a leather jacket and maybe a tattoo—not one of those prissy deals. No dragonflies or mermaids for me. I wanted a skull or tribal pattern around my biceps. I also needed a biceps, preferably two. I was going to go all Sarah Connor, build up my guns and wear tank tops to show 'em off…
"Katie?"
Hmm? "Sorry, what?"
He sighed and tapped the screen on his phone right before a flash blinded me.
"Seriously, with your phone? Is this some kind of pity mug shot?" He was making fun of me. Man, he was going to be sorry when I became a badass. We didn't forget shit like that.
He smirked and returned the phone to his pocket.
"I wasn't ready!" Damn, I didn't scowl or sneer or anything. "Do over!"
Excerpts. © Reprinted by permission. All rights reserved.


Book Info:
Nobody said a fresh start would be easy .
A clean slate is exactly what Katie Gallagher needs, and Bar Harbor, Maine, is the best place to get it. Except the cottage her grandmother left her is overrun with woodland creatures, and the police chief, Aiden Cavanaugh, seems determined to arrest her! Katie had no idea she'd broken his heart fifteen years ago…
Meet the Author: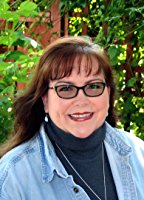 Seana Kelly lives in the San Francisco Bay Area with her husband, two daughters, two dogs, and one fish. When Seana isn't dodging her family, hiding in the garage and trying to write, she's working as a high school teacher-librarian. Seana is an avid (who are we kidding? obsessive) reader who is still mourning the loss of Fred Weasley. What the heck, J.K.? If you had to kill off a Weasley, why couldn't it have been Percy?
Website | Facebook | Twitter |