Today it is my pleasure to welcome romance author
Michelle Smart
to HJ!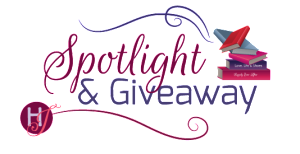 Hi Michelle, welcome 🙂
If you were written about in the newspaper, on the front page what would the headline say? Why?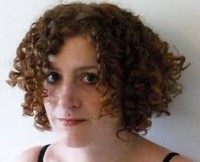 The headline would probably say: Romance Author Fights Back Against Reclusive Tag.
When I started writing 'properly,' with a view to being a published author, it quickly took over my life, so much so that nowadays I hate even simple doctor's appointments encroaching on my writing time. My husband's always teasing me that I'm turning into a recluse and this year my resolution was to re-find my sociable gene! I'm doing well so far – I've had three proper nights out since the turn of the New Year!
Would you rather…have 3 wishes in 10 years or 1 wish today? Why?
I would like one wish today please, and that would be that my two sons grow up to lead happy and fulfilling lives.
Let's talk about your newest release: What a Sicilian Husband Wants
If you had to summarize the book for the readers here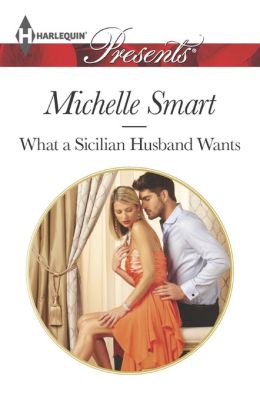 I'm rubbish at summarising, but here goes:
Sicilian husband tracks down his missing wife and discovers she's had his baby. Said husband is not at all happy about this and forces runaway wife back to the marital home.
Please tell us about the characters in your book?
Grace is an artist, a free-spirit who always sees the colour in the world. She's feisty and loving and can light a room with her smile.
Luca is the polar opposite. He's a businessman who very much sees the world in black and white. He's fiercely protective of those he loves.
As you wrote your protagonist was there anything about them that surprised you?
The thing that surprised me the most with Luca was how desperately in love with Grace he really was. I knew when I started writing it that their love had run deep but as the months went on after her disappearance, his despair almost brought him to his knees.
What scene did you most enjoy writing? Why?
The scene I enjoyed writing the most was when Luca and Grace were alone for the first time after he forced her to return to Sicily – it was the first time the extent of his despair really became apparent:
She turned around, leaned against the bench, and rolled her eyes. "Steady on Luca – you make it sound as if you were worried about me. Surely a heart is needed to feel worry?"
It was the dripping cynicism that did it for him. The sheer lack of remorse. The implication that her selfish, unrepentant behaviour was somehow his fault.
All the rage he had been smothering since he found her exploded out of him, consuming him in a fury that accelerated when he find his tongue to speak.
"Worried about you?" he said, his words coming out in raging flow. "Worried about you? I thought you were dead! Do you hear me? Dead! I imagined you lying cold on a verge. I pictured you cold in a mortuary. For two weeks I could not sleep for the nightmares. So no, I wasn't worried about you. It was much worse than that."
What scene was the hardest to write? Why?
I was very lucky with this book that it flowed right from the start – writing some books is akin to pulling teeth! Out of everything, I think the hardest would have been when they arrive back in Sicily and trying to capture the right emotions for Grace:
Steeling herself, she stepped over the threshold.
All the decoration, paintings, furnishings… everything was exactly as she remembered it. Like time had stood still.
But of course, time had not stood still. Her own life had simply accelerated. She had lived a decade in less than a year.
The first time she had been in this room she'd been on top of the world, the happiest woman in existence. At the time she could never have foreseen that the beautiful walls would start to suffocate her. She certainly could not have foretold that the man she would marry with such speed would change, that the gun she assumed he carried around for personal protection would take on a completely different meaning.
Who would you cast in the role of your characters if your book was optioned for a movie?
Luca would be played by Nestor Carbonell (he played Richard, the non-aging man in Lost), but I would need to stick him in a growbag first! Grace would be played by a younger Linda Evangelista.
If you could have given your characters one piece of advice before the opening pages of the book, what would it be and why?
I would go much further back than just before the opening pages – a full ten months! The advice I would have given Luca would be to open his eyes to what was happening internally to the woman he loved. With Grace, I would have told her to shout louder and make him listen to her.
What are you currently working on? What other releases so you have planned for 2014?
What a Sicilian Husband Wants is the first of a three book mini-series, Irresistible Sicilians. The second releases in April (The Sicilian's Unexpected Duty) and features Luca's brother Pepe. The third releases in August (Taming the Notorious Sicilian) and is Francesco Calvetti's story – anyone who reads What a Sicilian Husband Wants will know exactly who Francesco is!
Thanks for blogging at HJ!
Giveaway:

one signed paperback of What a Sicilian Husband Wants

and the giveaway is international.
To enter Giveaway: Please complete the Rafflecopter form and Post a comment to this Q:

Which character (male or female) from a book or film do you wish would just up and leave? And for what reason?
Excerpt
It was not until she opened the door to the master bedroom that her throat closed.
The walls she had spent literally scores of hours painting to create an erotic woodland, filled with beautiful cupids and lovers entwined, had been painted over. The walls she had been so proud of and conceived with such love and hope were now covered in a drab cream. They might never have existed.
Out of everything that had happened that day, this was the one thing that brought her closest to tears.
"You appear shocked."
She hadn't heard Luca approach.
Her chest rose and she blinked rapidly, fighting the burn in her eyes before turning to face him. "Not shocked," she lied. "More surprised."
"You are surprised I would paint over the reminders of you?"
She went to tuck her hair behind her ear, an old habit she still couldn't break even though her hair had been cropped for months.
"I had no wish to sleep surrounded by lovers when my own wife had run away."
"So you didn't change it because your new lover didn't approve?" Where that question came from, she was not quite sure, but the scent of his new cologne had wafted back under her nose.
Had he found a lover who had brought him this new scent?
Had this lover laid in his arms, in this very room, happy to drift into sleep with this scent imprinting on her senses?
Her belly churned at the images playing in her head.
Luca's eyes narrowed. "I do not think you are in a position to ask me anything like that."
She shrugged to display fake nonchalance at the subject. "I couldn't care less who you've been screwing. As far as I'm concerned, the day I left, we both became free agents."
A large, warm hand reached out and cupped her shoulder. Even with one arm out of order, he trapped her against the wall with such efficiency she had no time to think let alone resist. "I do hope you're not implying that you've been with other men since you left me?"
"It would be none of your damn business if I had. Now let go of me." Apart from his hand, none of his body touched her. But she could feel him. That heat that radiated from him; she could feel it. It warmed her, penetrating her skin, heating her veins. The way it always had.
The moment she had met him she had experienced the most incredible charge. It was as if she had been hit by a bolt of lightning that had switched the charge on inside of her. Whenever she was with him the charge would glow red-hot. While their marriage deteriorated, the bedroom had remained the one area in which they remained wholly compatible.
In all the time they had been apart she had not thought about sex. Not once. Protecting herself and her baby had consumed her. In the cold of night she had missed sleeping next to his warm, solid presence, but the actual sex was something she never thought about. Never allowed herself to think about. Assumed the charge had been extinguished.
She couldn't breathe.
The extinguished charge that had flickered as if awakening from a deep sleep since he broke into her house, came roaring back to life, and for the maddest of moments she longed to be taken into his arms and feel the firm warmth of his lips upon hers and the hardness of his…
"It is my business," he contradicted silkily, his face square in front of her, forcing her to look into the fire spitting from his eyes. "You are still my wife and Lily is my daughter. I have a right to know if you have allowed another man to act as her father."
His breath was hot on her face, all her senses responding like a sweet-deprived child handed a bag of chocolate.
She twisted her head to the side. How she wished she could tell him tales of scores of lovers she had enjoyed in their time apart. "There hasn't been anyone else."
"Good." He traced a finger down her turned cheek. "And so there is no room for doubt, know that if you screw another man I will throw you onto the street. You won't even have time to forget to write a note."
Book Info:
On his terms only!
Moving countries, cutting all ties and giving birth to her baby alone, Grace Holden is desperately hiding from her past. But just when she thinks she might have broken free, it catches up with her in the form of her millionaire Sicilian husband!
Grace swore her daughter wouldn't grow up among the dark power and money of his family…but no one walks away from Luca Mastrangelo. Now, back within his reach, Grace is surprised to see new depths to the man she married, and each crack in his armour makes it harder to fight the desire still blazing between them.
Book Links:
Author Bio
Michelle Smart's love of romance began at the age of twelve when she came across her first Mills & Boon® book and discovered that a book had the capacity to make her heart beat as if she were falling in love. When not reading, or pretending to do the housework, Michelle loves creating worlds of her own, with handsome brooding heroes and the sparkly, feisty women who can melt their frozen hearts. She hopes her books can make her readers' hearts beat a little faster too.
Website | Facebook | Twitter |