Today it is my pleasure to Welcome romance author
Jules Bennett
to HJ!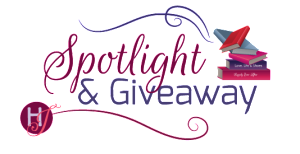 Hi Jules and welcome to HJ! We're so excited to chat with you about your new release, What the Prince Wants!

So great to visit here again!

Please summarize the book for the readers here: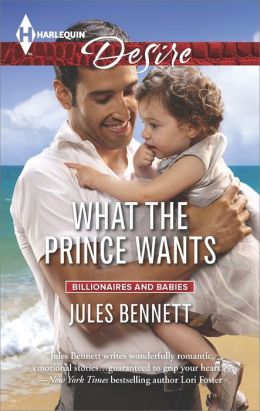 My widowed prince is wanting a new life for his baby girl, so he moves halfway around the world and makes an attempt at a regular, simple life…leaving his royal duties behind. When he hires a nanny to assist him, he's expecting a sweet, elderly grandmother, not some curvy, girl next door type.
The live-in nanny position turns sensual right off the bat as the two work together to take care of the baby…and ignore their attraction.

Please share the opening lines of this book:
The curves, the expressive green eyes, rich brown hair the color of his favorite scotch—all made for a punch of primal lust Mikos Colin Alexander hadn't experienced in years. This sure as hell was not the woman he'd expected to see on his doorstep.

Woman? No, she couldn't be more than twenty years old. She looked as if she'd just stepped out of a photo shoot for some popular American teen magazine. With her pink T-shirt, body-hugging jeans and little white sandals, this was not the image he'd had in mind when he'd gone online seeking a nanny.
Please share a few Fun facts about this book…
This hero was mentioned in BEHIND PALACE DOORS. He was that hero's brother. I knew I wanted this prince to have a special story, but I had no idea I'd make him a widow and a daddy! I had so much fun with this book…the in-house gym, the special phone calls between the hero and heroine when they're in different rooms of the same house (those were fun:).
My working title was WHAT THE PRINCE WANTS, so I'm thrilled they thought it summed up the story enough to use it.
If your book was optioned for a movie, what scene would you use for the audition of the main characters and why?
I would choose the first scene where the hero calls out the attraction.
Colin trailed a fingertip down the side of her face.

"Wh-what are you doing?" she asked, cursing her stammer, knowing it was a sign of weakness.

"Putting my curiosity to rest."

"Curiosity?"

That fingertip kept stroking, causing every pleasure point to tingle.

"I needed to know if you're as silky as you appear," he murmured.

Warmth radiated from his broad body as he leaned in even closer, close enough to brush hers and have her backing up into the wall.

Her gaze held his. "Am I?"

"Here you are," he whispered. "I wonder about here."

His lips covered hers in an instant.
What do you want people to take away from reading this book?
This is always a hard question, but I want people to take away the fact that we all have a stubborn streak. Sometimes you have to shove your pride aside and say those words that are the hardest to say. You have no idea how much they may mean to someone else and isn't that what love is all about? Giving to the other person?
What are you currently working on? What other releases do you have planned for 2015?
I have a continuity coming up in September – A MAID FOR THE MAGNATE – which is part of the Dynasties: The Montoros series from Harlequin Desire. I'm working on a new series for Desire which will launch in January 2016 and it's a fun mafia series:)

Thanks for blogging at HJ!
Giveaway:

I will give away 2 signed copies of WHAT THE PRINCE WANTS to anyone in the US (outside the US will be ebook format).
To enter Giveaway: Please complete the Rafflecopter form and Post a comment to this Q:

We just moved and we've had a few renovation nightmares. I'll share one of the many. We were taping off the fireplace and mantle area to paint the walls. I hit the mantle and it came lose (which apparently wasn't attached too well) and it fell and busted over my husband's head. Oh, it was cement *cries* 
Do you have any moving or renovation nightmares?
Excerpt from What the Prince Wants:
Part of him wanted to know what she'd been through, but the other part told him to shut up and deal with his own issues. Had she just called him brooding? He suppressed the urge to smile at her bluntness. Admiration for this woman who wasn't afraid to speak her mind mixed right along with his arousal where she was concerned. The combination of the two could prove to be crippling if he didn't keep a tight rein on his emotions.

Still, Darcy wasn't like any woman he'd ever known. She wasn't blatantly sexual, she wasn't throwing herself at him even though she'd admitted to being attracted, and she'd been in his house ample time to try her hand at seduction. Not once had she come out with skimpy pajamas or purposely been provocative to try to capture his attention. Perhaps that was just another reason he found her so intriguing and refreshing. Would she be so controlled if she knew who he really was, how much he was worth? Being a member of royalty had always made him an instant magnet for women.

His late wife hadn't cared about his status, which was one of the things that had initially drawn him to her. But then reality had hit, and the accident that nearly claimed his life wedged between them at the same time she'd discovered her pregnancy. Months of stress and worry had torn them apart and for once in his life, money couldn't fix his problems.

"You okay?" Darcy asked.

Her delicate hand rested on his bare arm and Colin clenched his teeth, fighting away the memories. He couldn't live in the past, trying to pinpoint the exact moment his marriage went wrong. Like everything else, little things started adding up to bigger things and, slowly, the marriage had just dissolved. Iris was his main concern now. He needed to relax, work on being a regular father giving his daughter the best life possible. And to decide whether to renounce his title.

The pressure of knowing that their wayward cousin, who didn't deserve the title, would have it if something happened to Stefan was overwhelming. He hated being in this position, but ignoring it wouldn't make the situation go away.

"Colin?"

Nodding, he let out a sigh. "I'm fine," he assured her, hating when her hand slid away. Those gentle fingertips trailed down his arm before leaving him wanting more than just an innocent touch. "Anything you want to ask about the equipment while I'm here with you?"

Her eyes roamed over the apparatus in the workout room. An image of her sweating with him flashed through his mind which led to other images of them sweating and he cursed himself. If he didn't get control over his libido he'd have more trouble on his hands than he could possibly handle.

"If I wanted to start working out, what would you recommend? The treadmill? I'm pretty out of shape."

Out of shape? Everything about her shape screamed perfection. He never was one of those guys who needed his woman to be supermodel thin. He preferred having plenty of curves to explore. When her eyes came back to his, he fought the urge to pull her inside and get that sweat going. He'd bet his royal, jeweled crown she would look even sexier all flushed, with a sheen of perspiration across her body.

"Do you really want to work out?" he asked. "I don't want you to feel pressured. I'm just offering the room to you."

Darcy shrugged. "I could stand to lose a few pounds."

Anger simmered beneath the surface. "Who told you that?"

Darcy entered the room and checked out the elliptical, the treadmill, the free weights. "He's no longer in the picture, but that's not what matters. What matters is that I've let myself go, and with all of this at my fingertips I don't see why I shouldn't take advantage of it while I'm here."

Colin stepped in and came up behind her, close enough to touch. He clenched his hands at his sides. "If you want to feel better about yourself, that's one thing. If you're doing this because some bastard told you you're overweight, then I have a problem."

Her shoulders stiffened as she turned. The second she realized how close they were, her eyes widened, but she didn't step back. Their bodies were only a breath apart and with each inhale, the tips of her breasts brushed against his chest. He was playing with fire and damn if he could stop himself. He'd always lived for the adrenaline rush and Darcy got his blood pumping.

Being this close he noticed a sprinkling of freckles across her nose. There was so much innocence in this woman, yet in some ways she seemed too tough to be innocent. She'd gone through hard times, according to her. Even if she hadn't said so, he could tell by the way she was headstrong, determined and focused. How the hell could he not find that completely sexy?

"My weight may have been mentioned in my last relationship," she told him, keeping her eyes on his. "But he's history and I want to do this for me. Will you help me or not?"

Would he help her? Close quarters, alone without Iris as a buffer and having Darcy's body as his sole focus for hours? He may not want this attraction, but it was there nonetheless and only an idiot would turn her down.

"I'll help you," he told her. "We'll start tonight after Iris goes to bed. That work for you?"

Her smile spread across her face, lighting up those expressive eyes. "It works if you take it easy on me."

Oiktirmon. Mercy.

"Oh, I plan on giving you just what you need."
Excerpt. © Reprinted by permission. All rights reserved.
Book Info:
What happens when a royal daddy falls for his child's live-in nanny?
Widowed Prince Mikos Colin Alexander wants to raise his little girl out of the spotlight. Granted a six-month leave from his royal duties, he escapes to Los Angeles, posing as a regular guy, one in need of a live-in nanny. Colin reluctantly hires Darcy Cooper, the curvy beauty who easily wins over his baby duchess. But soon the lush, love-shy American wins him over, too. Now he's torn between duty to the crown and what feels like his newfound family. But when Darcy discovers her emotionally distant boss is royalty, will all bets be off?
Book Links:

Meet the Author: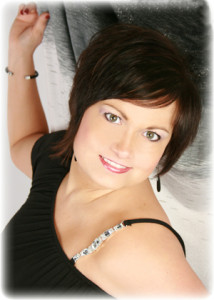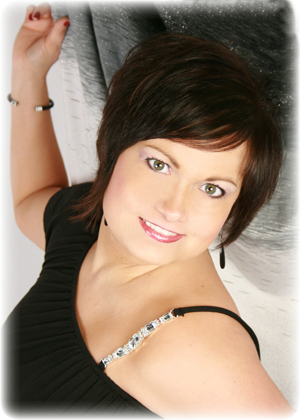 National Best-Selling author Jules Bennett retired as a salon owner and moved into the position of full-time wife, mother and author. She's been published since 2005 with more than 30 titles to her name and she's not slowing down anytime soon.
Jules loves to chat with readers. You can check out her site julesbennett.com to keep up to date on all her exciting news. She's also on Facebook and Twitter!
Website | Facebook | Twitter |