Today it is my pleasure to Welcome romance author
Sally Orr
to HJ!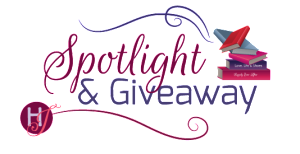 Hi Sally and welcome to HJ! We're so excited to chat with you about your new release, When a Rake Falls!
Please summarize the book for the readers here: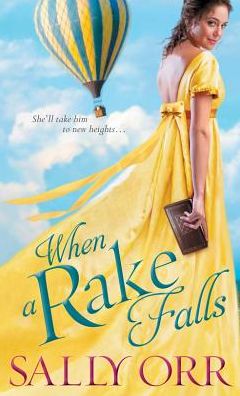 To win a race to Paris, the light-hearted Lord Boyce Parker hires a balloon. He expects to be crowned the victor and become famous for his courage and intelligence. This achievement will help regain his father's respect.
Bluestocking Miss Eve Mountfloy makes a bargain with handsome Pink of the Ton. She will complete the dangerous crossing to France, if he lets her finish her scientific experiments to predict violent storms and thereby save lives.  

Eve proceeds with her experiments, but the results are not what she expected. Chafing to keep warm creates unusual sensations everywhere. Seems Lord Parker is performing experiments of his own that will forever change Eve's perception of the word results.

Please share the opening lines of this book:
Lord Boyce Parker felt a sudden urge to sing. The brisk morning air, glorious sunshine, and the presence of a hundred or so excited gentlemen milling around him could only mean a remarkable day ahead. Boyce knew he'd be mocked if he broke out in song, but sometimes happiness just bubbled up from somewhere down in your toes and overwhelmed a fellow. "My candle burns bright—"
Please share a few Random facts about this book…
The greatest empirical scientist that ever lived, Michael Faraday, has a small role at the end of the story.
Please tell us a little about the characters in your book. As you wrote your protagonist was there anything about them that surprised you?
Yes, the fact that the hero sings. As I wrote him on the page, he just started singing in the second chapter.
What, in your mind, distinguishes this book from other books out there in the same genre?
It's an unbelievable happy book. The hero doesn't brood or stomp around—he sings.

Do you think there's a common trait or a je ne sais quoi that your heroes must have?
No, I don't think my heroes have a common trait. In terms of the first kiss, they are each very different, one hero took charge, one surprised the heroine, and this hero asks politely.

Did any scene have you crying or laughing (or blushing) while writing it?
I love the first kiss. They are tasting spices to see if they lose flavor at high altitudes, and a drop lands on her lips. Ever the gentlemen, Boyce offers to kiss it off.
The second the pinch of sugar neared her tongue, he jerked forward knocking the majority of the sugar upon her lower lip and chin. He moved his hands to cup the back of her head, pulling her forward until he could only see her beautiful sapphire eyes. "Miss Mountfloy, have you ever been kissed? As a scientist you must be curious. You must want to gather facts and learn what it feels like?"
If your book was optioned for a movie, what scene would you use for the audition of the main characters?
The scene where they struggle over control of the balloon, because it highlights her seriousness and his levity.
"'Save humanity' might be an exaggeration," she said, "but science is important work. With data from our experiments, we hope to understand our weather, clouds, and the chemical properties of our atmosphere. So this balloon has a purpose. It is not just some easy convenience to complete a harum-scarum scheme by some bored nobleman."
"I've never been bored in my life."
"You know what I mean. Titled gentlemen who only consider themselves, spoiled, rich, foolish. I'll wager you spend most of your days swinging from your club's chandelier."
Even though Boyce had been guilty of this behavior when he was young, he refused to get vexed at the pretty package in his arms. Yes, he decided he liked her very much. "How would a scientist define a chandelier logically? Must it have crystal drops?"
What do you hope readers will take away from reading this book?
I hope readers take away a few hours of happiness from the joy of a couple falling in love.

What are you currently working on? What other releases do you have planned for 2015?
I'm working on the third book in The Rake's Handbook trilogy. It will be published sometime early in 2016.

Thanks for blogging at HJ!
Giveaway:

Print copy of When a Rake Falls by Sally Orr
To enter Giveaway: Please complete the Rafflecopter form and Post a comment to this Q:

Who are your favorite light-hearted heroes? And Why?
Excerpt from When a Rake Falls:
They have just completed experiments with releasing birds to see how well they fly in rarified air.
Parker, her all too handsome passenger, stood in front of the pigeon and cooed softly.
She chuckled to herself. A coo really is a lovely sound. If he could speak duck, maybe he could speak pigeon, as well. The thought of disappointing him now seemed unbearable. Besides, there was every indication his resolve to reach France had remained steadfast, so he'd probably tie her up if she tried to descend. Nevertheless, she explained the hazards of their current situation. "Knowing we may perish in the cold ocean, do you still want to continue?"
After an examination of the heavens and the balloon, he hesitated, a soft empathy filling his emerald eyes. "Yes, I acknowledge your concerns and the dangers ahead. I take full responsibility for our journey, but I just have this feeling that we will reach the shores of France safely."
The pigeon took two hops down into its old cage.
"Ha," he said, closing the cage door. "You were right, my smart miss. I have every confidence your abilities will guarantee our success. So what do we do now?"
Eve stared at the golden tips on the grey clouds ahead. "Pray the wind holds."
Excerpts. © Reprinted by permission. All rights reserved.
Book Info:
He's racing to win back his reputation
Having hired a balloon to get him to Paris in a daring race, Lord Boyce Parker is simultaneously exhilarated and unnerved by the wonders and dangers of flight, and most of all by the beautiful, stubborn, intelligent lady operating the balloon.
She's curious about the science of love
Eve Mountfloy is in the process of conducting weather experiments when she finds herself spirited away to France by a notorious rake. She's only slightly dismayed-the rake seems to respect her work-but she is frequently distracted by his windblown physical magnificence and buoyant spirits.
What happens when they descend from the clouds?
As risky as aeronautics may be, once their feet touch the ground, Eve and Boyce learn the real danger of a very different type of falling…
Meet the Author: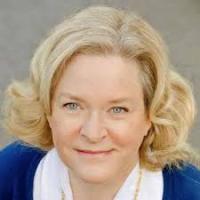 After earning my Ph.D. degree, I worked for thirty years in medical research, specializing in immunology and gene discovery. Several years ago, I joined an English message board, where I posted many, many examples of absolute tomfoolery. As a result, a cyber-friend challenged me to write a novel. Since I'm a hopeless Anglophile, it's not surprising that my first book is a Regency romance.  I live with my husband in San Diego, surrounded by too many books and not enough old English cars.
Website | Facebook | Twitter |