Today, HJ is pleased to share with you

Kresley Cole's

Immortals After Dark release: 

Wicked Abyss

This fairy tale doesn't end with a kiss in this spellbinding Immortals After Dark tale from #1 New York Times bestselling author Kresley Cole!

The terrifying king of hell…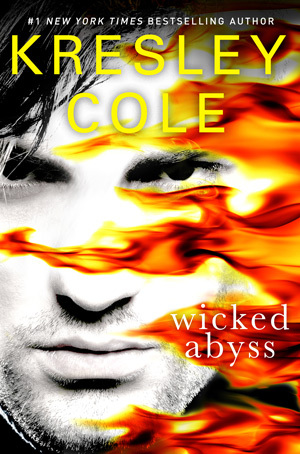 As a boy, Abyssian "Sian" Infernas had his heart shattered by a treacherous fey beauty who died before he could exact vengeance. Millennia later, a curse has transformed him into a demonic monster—just as she's been reincarnated. Sian captures the delicate but bold female, forcing her back to hell.

Meets his match.
Princess Calliope "Lila" Barbot's people have hated and feared Abyssian and his alliance of monsters for aeons. When the beastly demon imprisons her in his mystical castle, vowing revenge for betrayals she can't remember, Lila makes her own vow: to bring down the wicked beast for good.

Can two adversaries share one happily-ever-after?
As Calliope turns hell inside out, the all-powerful Sian finds himself defenseless against his feelings for her. In turn, Lila reluctantly responds to the beast's cleverness and gruff vulnerability.
But when truths from a far distant past are revealed, can their tenuous bond withstand ages of deceit, a curse, and a looming supernatural war?

Enjoy an excerpt from Wicked Abyss 
PROLOGUE
"Listen well to the storyteller, and you'll hear such a tale," Nïx the Ever-Knowing said to her sister Regin as they sat before the fire in their temporary abode. "Once upon a time, two females entered an enchanted forest on opposite ends of the woods. One was a lovely and truehearted fairy princess, born an old soul, with perhaps a bit of a temper. The other was a temptress called the dame of fire, known to be sensual and devious, with perhaps a lack of mercy.
"The princess was fleeing a baneblood archer who'd vowed to wipe out the entire fey royal line. The princess wanted only to live.
"The dame was pursuing a cowardly ruler who'd jeopardized all of his people. The dame wanted only to kill.
"During the princess's journey, she met a mysterious, gorgeous, shifty soothsaying Valkyrie who betrayed her. Next the princess met two sorceresses. They sent her on the adventure of a lifetime, down the rabbit hole to a strange new world, because they knew that not all bad is bad.
"Lastly the princess met a king of beasts with two faces. He could keep her safe from the archer, but first the fairy princess would have to become the beast's bride. "On the opposite end of the woods, the dame of fire met an ancient and primal force that recognized and rewarded her bravery.
"Next she encountered a wise dragon who admired her audacity, so he decided to grant her one wish.
"Lastly she met a beautiful fairy king, who had offered her his hand in marriage. And everyone knows the best way to become a queen is to marry a king.
"The dame and the princess would meet in the middle of the forest, clashing so violently that even hell trembled. Which one would emerge from the woods? Who would triumph before the clock tolled midnight? The story- teller's companion, one of her Valkyrie sisters, blinked in astonishment at such a tale, then said . . ."
"Uh, Nïx, I just asked if you wanted to go hunt some ghouls." Regin frowned at her sister, wondering how much nuttier the soothsayer could get. After the destruction of the Valkyries' home, her mind was declining even faster than before. "And why are you calling yourself 'the storyteller' and narrating our conversation?"
Nïx smiled vacantly. "The storyteller replied: 'Because I am telling a story. And besides, no ghouls were harmed during the making of this fairy tale.' "
Excerpt. ©Kresley Cole. Posted by arrangement with the publisher. All rights reserved.


Giveaway:

2 Print copies of Kresley Cole's WICKED ABYSS (Immortals After Dark).
To enter Giveaway: Please complete the Rafflecopter form and post a comment to this Q:

What did you think of the excerpt spotlighted here? Leave a comment with your thoughts on the book…
Meet the Author: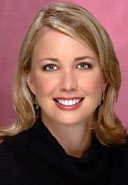 Kresley Cole is the #1 New York Times bestselling author of the electrifying Immortals After Dark paranormal series, the young adult Arcana Chronicles series, the erotic Game Makers series, and five award-winning historical romances. A master's grad and former athlete, she has traveled over much of the world and draws from those experiences to create her memorable characters and settings. You can learn more about her and her work at KresleyCole.com or Facebook.com/KresleyCole. Sign up for Kresley's email newsletter to receive the latest book release updates, as well as info about contests and giveaways (KresleyCole.com/Newsletter).