Today it is my pleasure to Welcome author
Carolyn Brown
to HJ!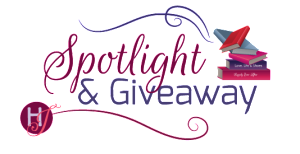 Hi Carolyn and welcome to HJ! We're so excited to chat with you about your new release, Wicked Cowboy Charm!

Thank you, Sara, for inviting me back to Harlequin Junkie to talk about Wicked Cowboy Charm. Excitement is bouncing around southern Oklahoma today. Deke is strutting around because he finally gets his story and I'm floating in the clouds with all these amazing reviews!

Please summarize the book for the readers here: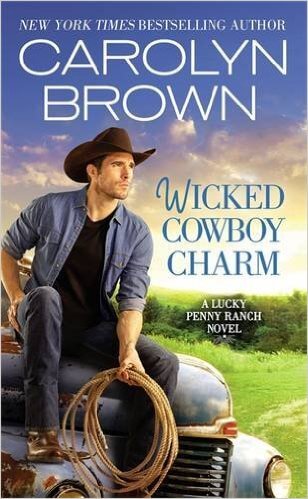 Deke was smitten by Josie the first time he laid eyes on her with that red lollipop in her mouth. Her brother was one of his friends and her cousin was married to his very best friend so he wasn't sure he should act on the attraction. What if it went wrong and caused his lifelong friendships to go down the drain. But then fate brought them together in a blizzard a long way from Texas, where there was no family or friendships to worry about. Stuck together in a tiny little cabin they began to listen to their hearts and pay attention to what mattered.

Please share the opening lines of this book:
Josie Dawson loved the smell of feed stores and the taste of red lollipops. The two together brought back memories of when she was a little girl and her father took her with him to get supplies. There was always a jar of free lollipops on the counter, and even if she had to dig to the bottom of the big gallon jar, she'd pick out a red one.
When the cold north wind pushed her inside the Dry Creek Feed Store that morning, she inhaled deeply and smiled when she saw the jar of lollipops sitting on the counter.
Please share a few Fun facts about this book…
Wicked Cowboy Charm pretty much sums up the story. Deke was known all over Throckmorton County for his charm but it didn't go far with Josie, who didn't come to Dry Creek for a relationship but to sink an oil well and maybe run some rodeo stock.
When two people get stuck with an elderly man and a dog in a blizzard, just making meals becomes a highlight…and Josie is a really good cook.
When my son was a little guy I used to tell him that his looks (and he's always been very handsome) would take him far in life but that charm would take him even farther. That was the inspiration for Deke's character. He was sexy, had a big heart and a kind nature, but it was his charm that spoke to Josie.
Please tell us a little about the characters in your book. As you wrote your protagonist was there anything about them that surprised you?
Josie is smart and has a nose for oil–and she's absolutely sure there' s oil on the Lucky Penny Ranch. Deke didn't plan on ever settling down until he saw his three best friends, the Logan girls, all fall in love and get married. Now it's all he thinks about and when Josie walks into his life one winter day–well, the timing isn't right, not yet; and she's Jud's sister. Jud would hide old Deke's body so well that the coyotes couldn't even find him if he found out Deke had a thing for Josie. Deke didn't want to risk his friendships but all he could think about was Josie. The thing that surprised me most when I got to know Deke and Josie was their stubbornness about the love that was right in front of them. For a while I wondered how in the world this book could ever have an HEA.
If your book was optioned for a movie, what scene would you use for the audition of the main characters and why?
I'd use this scene because it's a scene that shows Josie that Deke will protect her and shows Deke that Josie is vulnerable.
Josie opened one eye and without moving her head an inch, scanned the small room. Everything looked just fine. Deke and Rascal were both snoring in the bunk below her. But fear had wrapped itself around her like mummy rags. She couldn't move and could only breathe in short gasps.
That only happened when something was terribly wrong. She managed to sit up but her arms felt heavy. Had it been a nightmare? She frowned and tried to remember if she'd dreamed at all. She started to throw back the covers and saw the reason for her fear. A black furry spider wasn't an inch from her hand, and she was frozen.
She opened her mouth to scream but nothing came out. She tried to raise her other hand to slap at it or brush it off onto the floor but it was glued to her side. The spider stopped and backed up a couple of inches. Then with one hop it landed on her shirt.
"Deke," she whispered.
Nothing but soft snores.
"Deke." She managed to get out another word.
Still nothing.
"Deke!" She forced all the air from her lungs in one shrill scream.
He sat up so fast that he bumped his head, swore, and Rascal took off for the sofa. "What?" he asked gruffly.
"Help me." She couldn't take her eyes off the black thing, no bigger than a nickel and yet only slightly smaller than a grizzly bear.
"Josie?" His chin appeared over the top of the bunk rail. "What is it?"
"Spider," she whimpered.
"Don't move." He disappeared.
That wasn't helping. She couldn't move. She could barely speak, and that damned thing was crawling up her shirt toward her neck. If it touched her skin, she would die of sheer fright. Where was Deke?
His big hand came up over the top of the bunk and he grabbed the spider in a tissue, squeezed it in his fist, and then took it to the bathroom. When she heard the toilet flush, her arms worked again. They flailed at the place where the spider had been as she threw covers and pillow off onto the floor.
"Hey, come on down here and let's talk about this," Deke said.
She flew down the ladder at the end of the bed, grabbed the first thing she could find, and hurried to the bathroom. "I've got to get it off me."
"It's dead, Josie. I swear it's dead." Deke followed her.
She peeled her shirt over her head and tossed it in the corner. Next the pajama pants came down to her ankles and she kicked them in the direction that the shirt had landed. It wasn't until then that she realized she'd picked up Deke's western pearl snap shirt. She shoved her arms into the long sleeves, fastened the snaps, and rolled the sleeves up. It stopped right below her panties but she didn't care.
"Are you okay?" Deke asked from the other side of the door.
She swung the door open and picked up the pajama pants and shirt, holding them like a dead rat by the tail, not wanting to touch them, but seeing no way else to take care of them. Brushing past him, she went straight to the fireplace and tossed both items into the blazing embers. They quickly ignited but the fire was short-lived.
Deke slipped one arm around her knees and another around her shoulders, picked her up, and started toward the sofa. "It's pretty cold in here. Should I build a fire?"
"No, we need sleep, but I'm not getting back into that bed, not ever."
"Want to trade beds?"
She shook her head. "Just let me sleep the rest of the night with you. You'll keep me safe."
He bypassed the sofa and went to his bunk, eased down onto the bed, and laid her on the bottom bunk. Then he crawled in beside her and pulled the covers up over them both and wrapped both arms tightly around her.
"It was a tarantula," she said.
"No, darlin', it was fuzzy and black but it wasn't a tarantula," he said.
"Not that one." She shivered. "But the one when I was eight years old was a tarantula. I woke up and it was sitting on my pillow, staring at me. I couldn't move or scream or do anything. And then it crawled right onto my forehead."
Deke hugged her even tighter to his chest. "Well, that explains a lot, but I'm here now and if you wake up again, you won't even have to call out to me. I'll know it so shut your pretty eyes and go to sleep."
What do you want people to take away from reading this book?
That life is not sitting down on a quilt under a pretty shade tree and falling in love. It's a journey from the time two people meet until the end of their lives. There are obstacles to overcome, yes, but anything worth having is worth fighting for.
What are you currently working on? What other releases do you have planned for 2017?
Today I'm working on the third and final book in the Happy, Texas series, The Luckiest Cowboy in Texas which will see publication in 2018. The schedule for the rest of this year lines up like this:
March 7, Talk Cowboy to Me
March 28, The Lilac Bouquet
May 30, The Toughest Cowboy in Texas
July 25, The Strawberry Hearts Diner
August, Reissue of Lucky in Love
Sept/Oct, Long, Tall Cowboy Christmas

Thanks for blogging at HJ!
Giveaway:

Reader's choice of a signed copy of Wicked Cowboy Charm or an ebook, either Kindle or Nook.
To enter Giveaway: Please complete the Rafflecopter form and Post a comment to this Q:

How would you like to be stuck in a tiny cabin for more than a week with a sexy cowboy like Deke?
Excerpt from Wicked Cowboy Charm:
Deke threw himself back on the sofa that night and groaned loudly. "If I never see another Monopoly game in my life it will be too soon."
"If you die and make it to heaven"—Josie fell down beside him—"burn them all before I get there."
"Everett and Martha did have a good time," he said.
"They should have. They beat the socks off us twice." She sat straight up and her eyes narrowed into slits. "Do you think they cheated?"
"Hell, I don't know. I was so ready to get out of there that I would have helped them cheat if I'd seen a way." Deke moaned.
"Poor baby." Josie sat down close to him and planted a kiss on his cheek. "We lived through it and you know what they say about if it don't kill us…"
He picked up her hand and held it on his knee. "After today I should be ready to bench-press old Lucifer if that's the truth. Maybe I needed today so that I won't get all choked up when we leave tomorrow."
"Speaking of that." She squeezed his hand. "If that offer to ride home with you still stands, I'll take you up on it. I'd rather be moving in a truck than stuck in an airport because of ice or snow," she said.
"Long as you don't ask me to play Monopoly or even dominoes on the way home," he said. "The only thing I will consider is strip poker."
"Honey, I'm a damn fine poker player, so you might want to reconsider that," she teased.
Immediately she pictured him losing one piece of clothing at a time. First the shirt. The sound of the old striptease music played in her head. Then a boot and a sock. The music got louder.
"What are you thinking about? You've got an impish grin on your face." His voice brought her back to the present and the vision disappeared.
"Playin' poker with you," she said honestly.
Deke blushed scarlet. "Well, honey, when I get back to Dry Creek, I will definitely polish up on my game so we'll have a fair match."
"I'll be lookin' forward to it," she said.
After all that talk, she could not force herself to crawl into bed that night with Deke, but the sight of that spider wouldn't go away. She checked her bed three times to be sure there were no spiders and then stretched out for the final night in the bunkhouse. She shut her eyes, counted to a hundred, forward and then backward, tried the old sheep jumping over the fence thing, and nothing worked.
"Hey, wiggly britches, I can't sleep, either," Deke said from the bottom bunk. "What are you thinking about?"
"Going home, I guess," she said. "What about you?"
"Well, I got to admit, I like that you said going home and not going to Dry Creek. That means you are thinking about it as home and not a stopover on your way to somewhere else."
"It is home," she whispered.
She shut her eyes again and still she couldn't sleep. "Deke?"
"I know," he said as he crawled out of his bed, climbed up the ladder, and wedged himself between the wall and her body. He slipped an arm around her and with her back to his body, they got comfortable. "Better?" He yawned.
"Yes," she whispered.
He gently brushed her hair away from her face and kissed her on the cheek. "Now I believe I can sleep."
"Me, too, but what if we break down this bed."
"Then we'll sleep on a quilt in front of the fire. Shhh, darlin', go to sleep. We've got a long way to go tomorrow."
She slipped her hand under his. Yes, there were sparks and vibes and desire at his touch but there was something more that night and it went much deeper than anything she'd ever known before.
And it felt so right.
Excerpt. © Reprinted by permission. All rights reserved.

Book Info:
ONE BLIZZARD, ONE BUNKHOUSE,
AND A WHOLE LOTTA TROUBLE . . .
Josie Dawson is new in town, but it doesn't take a local to know that Deke Sullivan is trouble–in a smokin' hot package. He's sweet, sexy, and has charmed just about every woman in Dry Creek, Texas. Well, Josie won't be next. She'll keep her distance, even if he is great with babies and makes a mean cup of homemade hot chocolate.
Deke Sullivan really is a one-woman type of guy. He just had to do a lot of looking to find that one woman. Now he thinks he's found her and he won't let a strong, sassy gal like Josie slip away. Just when he's wondering how to convince her he only has eyes for her, they get stranded in a tiny cabin during a major blizzard. If Deke can melt her heart before they dig out of the snow, he'll be the luckiest cowboy in Texas . . .
Book Links:

Meet the Author: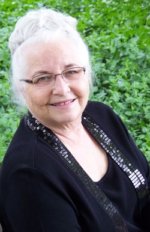 With almost 3 million copies of her books sold, Carolyn Brown is a New York Times, USA Today and Wall Street Journal bestselling author and a RITA finalist. She's won the National Reader's Choice Award three times, the Bookseller's Best Award and was awarded the prestigious Montlake Diamond Award for selling over a million books. Her books include romantic women's fiction, historical, contemporary, cowboys and country music mass market paperbacks. She and her husband, Charles, a retired English teacher, live in Davis, Oklahoma that only has one traffic light. They have three grown children and enough grandchildren to keep them young. When she's not writing she likes to sit in her back yard with her two tom cats, Chester Fat Boy and Boots Randolph Terminator Outlaw and watch them protect the yard from all kinds of wicked varmints like crickets, locusts and spiders.
Website | Facebook | GoodReads |