Today it is my pleasure to Welcome romance author
J. Kenner
to HJ!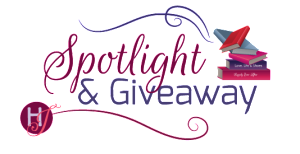 Hi Julie and welcome to HJ! We're so excited to chat with you about your new release, Wicked Dirty!

Thanks so much! I'm excited to be here!!

Tell us about the book with this fun little challenge using the title of the book: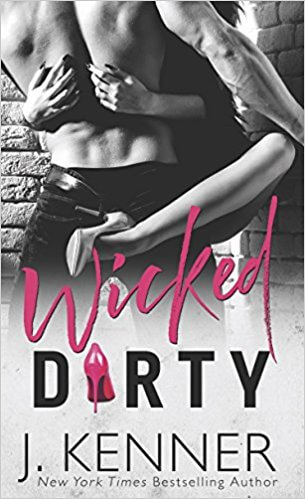 Lyle Tarpin has a wicked dirty secret … he sleeps with call girls to silence his inner demons. He never expects to find "the one." For that matter, he doesn't believe "the one" exists. Not for him. Not with a past like his. But then he meets Sugar and all bets are off, because he just can't help but fall…
What's your favorite line(s) from the book?:
He touched me— and despite all my defenses, I fell.
Please tell us a little about the characters in your book. What first attracts your Hero to the Heroine and vice versa?
Lyle is a Hollywood A-lister with a "good guy" reputation. But the truth is that he's damaged goods, and when the pressure of hiding his true self becomes too much, he lets off steam through a series of anonymous sexual encounters with women paid very well to stay quiet.
Sugar Laine is a hardworking girl trying desperately to make ends meet, and when opportunity knocks, she gathers her courage and goes to Lyle's door to be his girl for the night.
It's supposed to just be once. But when a reporter manages to take a compromising photo, they're thrown together in a fake engagement. Neither expect their feelings to become real, but as they get to know each other, their connection—and their attraction—grows.
Sugar sees the heart of Lyle, a man with a fierce sense of loyalty and the survivor of a horrific past. And Lyle sees a woman with a strong sense of justice, a killer work ethic, and a woman who doesn't shy from hard truths.
Together, they complete each other.
When you sat down to start this book, what was the biggest challenge you faced? What were you most excited about?
In the book, Lyle sleeps with call girls to quell some inner demons.
Sugar, needing money desperately, agrees to take a job offered by a high class madam.
That's a larger than life situation with situation that could be considered uncomfortable, or even reprehensible by some readers. So the challenge is to write the characters in a way that even a reader who could never understand a man who pays for sex … or a woman who gets paid for sex … actually does understand. Not only understand, but fall in love with the characters herself!
What, in your mind, makes this book stand out?
I love the Wicked Nights, Stark World books because they have a deliciously sensual slow burn … so that the heat between the characters builds and builds in a way that is, well, wickedly seductive.
The First Kiss…
I can be that girl. But I can't be nothing. I can't be no one. And as his hand tightens in my hair as he kisses me violently— as his body presses hard against mine and I feel the steel of his erection— I know that I've made a terrible, horrible, awful mistake.
If your book was optioned for a movie, what scene would you use for the audition of the main characters and why?
I close my eyes, trying to shut down the conversation running through my head, then knock firmly on the door. Although why I bother, I don't know. My heart is pounding so hard, I'm sure he can hear it on the other side. Then the door opens, and my heart picks up tempo again. This time not out of fear but out of— what? Lust? Surprise? Anticipation? Because I know this guy. Hell, everyone knows this guy. He's plastered on the side of a freaking building on Sunset Boulevard. He's on the cover of at least two different entertainment magazines. And I saw him this morning on a local talk show. He's Lyle Tarpin, and he's reaching for me. He's taking my hand and pulling me inside. He's pressing me against the foyer wall, one hand at my waist, the other tangled in my hair. His mouth is closing over mine, hard and hot and wild and desperate, and I'm melting. I'm just freaking melting. And the only thing I can think when he finally pulls back, his mouth quirked up in his trademark lazy grin, is that I really, really, really won't need that lube.
What do you want people to take away from reading this book?
I want them to close the book and think feeling like the characters are people they not only know, but are friends with.
What are you currently working on? What other releases do you have planned for 2017?
I'm working on what I'm calling – until the mid-October announcement – my Super Secret Awesome Project that is launching in January of 2018.
I. Can't. Wait.
(And I think readers are going to absolutely love these upcoming books!)
(And, of course, I'm thinking about the next Wicked Nights book … Wicked Torture, Noah's book, which comes out in November!)

Thanks for blogging at HJ!
Giveaway:

$20 Amazon Gift Card
To enter Giveaway: Please complete the Rafflecopter form and Post a comment to this Q: What would you do if you found yourself in Sugar's shoes? Desperate for money with the opportunity to make enough to cover almost all your debts … but it meant you had to have sex with a stranger?
The "fake engagement" is a popular romance trope. Why do you think that is?
Excerpt from Wicked Dirty:
"As for the first, he probably did it to piss me off. He knows I don't date and don't like to be in the spotlight where relationships are concerned. And he's a little jealous that I'm doing movies now, and his last show was a web series.
"And as for why I didn't correct him," Lyle continues, "I honestly didn't think about it. Then again," he adds softly, "maybe it was there in the back of my mind."
"What was?"
"That if you were my pretend fiancée, I'd get to see you again."
"Oh." I draw a breath, hoping he can't tell how much I like hearing those words.
"Will you do it?" he asks. "Backing off now would draw the kind of attention I don't want. And besides, being engaged is a sure fire way to keep Frannie at bay for the filming."
"The filming? You aren't even set to begin for weeks, right?"
"Our engagement doesn't have to be that long. Two weeks, very public. Then we can break up. With any luck, Frannie will have found another man. And even if she hasn't, I can claim a broken heart and the hope of reconciliation. She'll leave me alone," he says with certainty.
"And that's it? That's all I have to do? Pretend to be engaged?"
He nods. "You in? I'm willing to pay."
"Damn right, you are," I say. "This is going to be an arms-length transaction or not at all."
He laughs. "Well, then name your price."
I think about it, then nod. What the hell, right? I might as well go for broke. "Sixteen thousand, nine-hundred seventy-four dollars."
"Well," he says with a small frown. "That's a very exact number."
"The amount I need to pay off the loan, minus the ten I already applied, and the five you paid me for our date. I'm not applying the value of the thousand-dollar bill, because I think it's cool, and I don't want to sell it. And I'm not applying the two grand I've saved because that would clean me out. Or the money I could get as a cash advance off my credit cards. Because then I'd just have more debt." I shrug. "So that's the number. Take it or leave it."
"Done."
"Really?" I grin. I was expecting more of a battle.
"Really," he acknowledges. "You're my adoring fiancée, in public and in private."
I take a step toward him. "Fair enough," I say. "As long as we're clear on one thing. I'll be your girl, and I'll put on a show for whoever's watching. As for the private part? You can sleep here, or I'll sleep at your place. And we can take day trips together and put on quite the show for the media. And if you really want me to, I'll even do your laundry."
I'm right in front of him now, and I press my finger to his lips, then trace it down, down, down, all the way to the fly of his jeans. "But that's as far as private goes. This," I add, cupping his crotch, "isn't part of our deal at all."
I back away as I feel his cock stiffen under my hand, then smile sweetly. "Those are the terms," I say. "Take them or leave them."
Excerpts. © Reprinted by permission. All rights reserved.
Book Info:
Sometimes bad isn't good enough…
On the outside, Lyle Tarpin is a clean-cut Hollywood actor whose star is on the rise. Inside, he's battling his own demons, shunning relationships and finding solace in the arms of a string of anonymous women paid very well for their discretion.
But when he's photographed in a compromising position by an over-eager reporter, the only way to save his career is to say that the woman he was with is his fiancée. And now Lyle has to play a very public game with the only woman who's ever managed to get under his skin.
Struggling waitress Sugar Laine agrees to spend one night with Lyle—but only because she's desperate to save her family home. She never expects that a night of passion will turn into a pretend engagement … or that the heat between them will blossom into love.
But sometimes love has a price.
And now the only question is—can Lyle and Sugar afford to pay it?
All Wicked novels stand alone.
Book Links:

Meet the Author: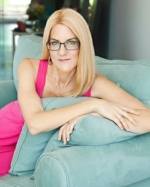 J. Kenner (aka Julie Kenner) is the New York Times, USA Today, Publishers Weekly, Wall Street Journal and #1 International bestselling author of over seventy novels, novellas and short stories in a variety of genres.
Though known primarily for her award-winning and internationally bestselling erotic romances (including the Stark and Most Wanted series) that have reached as high as #2 on the New York Times bestseller list and #1 internationally, JK has been writing full time for over a decade in a variety of genres including paranormal and contemporary romance, "chicklit" suspense, urban fantasy, and paranormal mommy lit.
JK has been praised by Publishers Weekly as an author with a "flair for dialogue and eccentric characterizations" and by RT Bookclub for having "cornered the market on sinfully attractive, dominant antiheroes and the women who swoon for them." A four time finalist for Romance Writers of America's prestigious RITA award, JK took home the first RITA trophy awarded in the category of erotic romance in 2014 for her novel, Claim Me (book 2 of her Stark Trilogy).
In her previous career as an attorney, JK worked as a clerk on the Fifth Circuit Court of Appeals, and practiced primarily civil, entertainment and First Amendment litigation in Los Angeles and Irvine, California, as well as in Austin, Texas. She currently lives in Central Texas, with her husband, two daughters, and two rather spastic cats.
Website | Facebook | Twitter |