Today it is my pleasure to Welcome romance author
Deborah Blake
to HJ!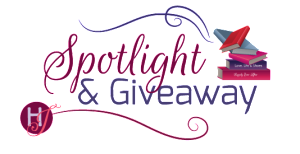 Hi Deborah and welcome to HJ! We're so excited to chat with you about your new release, Wickedly Wonderful!
Tell us about the book with this fun little challenge: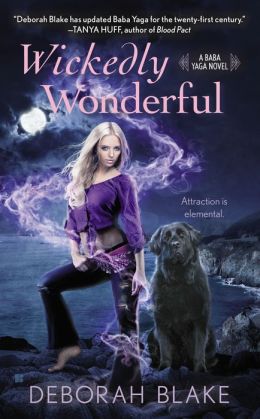 W is for: Witch (but not a wicked one)
I is for: Inexperienced (not a good thing, if you are a Baba Yaga)
C is for: Chewie (a dragon disguised as a humongous black Newfoundland dog)
K is for: Kisses (oh, boy!)
E is for: Evil (not always obvious)
D is for: Disaster!
Please share the opening lines of this book:
Marcus Dermott watched the sunrise from the windswept deck of his father's fishing boat and wondered if the sea had changed, or if it was him. When he was a boy, growing up on this very boat, the sight of the water being painted with light could make his heart sing, no matter how troubled the rest of his life was. But all he felt now was numb.
What are some random fun facts about this book? (Examples: Food cravings while writing? Out-of-the-box inspirations? A Google search that had you immediately had to clear your history after?)
Funny you should mention the Google searches…I did some pretty strange ones for this book, including researching nuclear power plants, which might have looked just a tad suspicious. Other searches included "really large dogs" "commercial fishing nets" "how to surf videos" "Monterey canyon" (deep underwater) and "refurbished school busses."
Please tell us a little about the characters in your book. 
Beka– She has a fondness for knives—anything that is shiny and has a pointy end, really. Is an excellent swordswoman, not that there s much call for that in Baba's these days. Never goes anywhere without at least one knife on her, since she discovered in her travels with the previous Baba that things come at you out of nowhere when you least expect them.
Marcus– Despite deliberately staying away from the ocean all these years, he is secretly happy to be back—even if he doesn't want to admit to himself just how much more at home he is by the water. He loves sleeping on his father's fishing boat, where the sound of the water lulls him to sleep, despite his nightmares.
The First kiss…
Out in a dingy, while Beka was diving for answers, alone with nothing but the sea around them.
Did any scene have you crying or laughing (or blushing) while writing it?
This one made me blush (I'm not much at writing love scenes…)
"What are you doing?" Marcus asked in a husky voice, getting up too. He looked like he wanted to grab her and pull her back into his arms, but didn't quite dare.
"I'm going to show you a magic trick," she said, grinning.
"A what?"
She gestured him back and leaned down to tug on the futon, which glided out smoothly to reveal its other form.
"Voila," Beka said. "A bed."
"Oh, thank god," Marcus said, scooping her up and laying her out on the bed, and then pulling his shirt off over his head in a quick motion before joining her there. "I want you so much I feel like I'm going to explode."
"I hear that Marines are good with explosions," Beka said, turning sideways so their bodies faced each other. She ran eager hands over his chest, marveling at the strength and breadth of him and the crisp hair that tickled her palms, then up his shoulders and down his strongly muscled arms. His lips found hers again and everything dissolved into a delirious blur of touch and taste and blissfully erotic sensation; his fingers and tongue explored her, discovering secrets she never even knew she had.
If WICKEDLY WONDERFUL was optioned for a movie, what song would play during the opening credits?
Josh Ritter's Lantern
If you could have given your characters one piece of advice before the opening pages of the book, what would it be and why?
Be careful who you trust…
What are you currently working on? What other releases so you have planned for 2015?
I'm writing a contemporary romantic comedy, the book for a tarot deck (for Llewellyn), and hopefully, Baba Yaga three.
Thanks for blogging at HJ!
Giveaway:

2 Print copies of WICKEDLY WONDERFUL (Baba Yaga Series #2)
To enter Giveaway: Please complete the Rafflecopter form and Post a comment to this Q:

If you could have a magical dragon disguised as a dog, what kind of dog would he be and why?
Excerpt
"There's someone in the net!" Kenny yelped, screeching to a halt by Marcus's side. "Oh my god! We caught a mermaid!"
Gripping the side of the boat with both hands, Marcus peered in the direction where Kenny pointed. Son of a bitch—there was someone in the net. Well, SHIT. The rough brown strands were being pulled inward, but most of the mesh was still underwater, where he could just make out a vaguely female form struggling to get loose.
Without thinking, he pulled off his sneakers and dove into the icy water. The shock of it almost drove the breath from his lungs but he didn't let that slow him down. Once in the water, he swam freestyle as fast as he could, using his military training to keep his target in sight every time he raised his head up over the waves. Once he got closer, he stopped, treading water, and assessed the situation.
Marcus couldn't believe his eyes. Instead of the shimmering fish he'd expected, he was staring at the impossible—a gorgeous woman in a wetsuit holding a knife, its sharp edges clearly responsible for the brand new opening in the net he had so-meticulously mended not three days ago. A net that had until a few minutes ago contained the only decent catch they'd made in weeks. It was a great pity, because she really was stunning, but he was going to have to kill her.
Probably by strangling her with his bare hands. As soon as he'd rescued her, of course.
He could see that she had almost managed to get loose, but hadn't been able to hold the hole open and free herself from the tangles of the net at the same time. She struggled to keep her head above water, in between breaths ducking underneath the surface to hack at the stubborn strands surrounding her. Marcus closed his eyes and dived under, grabbing the knife out of the woman's hand and slashing by feel alone at the slit she'd made, enlarging it enough that he could reach through and grab her.
He pulled her out, dropping the knife so he could get one arm around her slim waist and use the other to propel them towards the surface as fast as possible. Even so, he was gasping for air when his face broke through the waves, and the woman had to finish coughing up seawater before she could turn to him and say, "Hey! That was my favorite knife!"
*
The crew hauled Marcus, the woman, and the remains of the net up onto the deck. Before he'd even had a chance to catch his breath, he heard his father's gruff voice say, "Marcus Henry Dermott, what the hell have you done now?"
Only his Da could hold Marcus responsible for some mystery woman slicing through their net. Of course, given half a chance, the old man would blame him for everything from the weather to the lack of fish to the high price of beer in their favorite tavern.
For a brief moment, Marcus actually found himself wishing he was back in the dusty arid deserts of Afghanistan. Yes, people had been trying to kill him there, but it was still a lot more restful than being trapped on the memory-haunted boat he grew up on with the tough, brutal old fisherman who shared his name and way too much unpleasant history.
The two men who made up his father's regular crew looked on with wide eyes. Chico had been with his father for as long as Marcus could remember; an illegal immigrant who had come across the border thirty years ago, around the time Marcus was born, he was as tough as shark hide and about as pretty. But he was dependable and knew how to fish, and that was all Marcus Senior cared about.
Kenny, on the other hand, was a weedy kid barely out of his teens who had more enthusiasm than experience. He'd only been working the boat for about six months, after Marcus's father had chased off yet another in a long line of crewmen who got tired of being cursed at in a strange mixture of Gaelic, Spanish, and English.
Kenny peered down at their visitor with open curiosity. "Um, are you okay, lady?" His Adam's apple bobbed up and down like a buoy on rough waters. "You're not a mermaid, are you?"
The woman stood up with a Valkerie's warrior grace despite the mangled fibers still wrapped around her bare feet. "Sorry," she said in a voice that sounded like music. For a moment, Marcus could have sworn he smelled fresh strawberries on the salty breeze. "Not a mermaid. Just an innocent passing surfer-girl, I'm afraid."
Marcus's father snorted and spat on the deck. He had no time for people who used the sea for play instead of work.
"Not so innocent," Marcus pointed out, crossing his arms over his chest and ramping up his stare to a level that used to make the men under him drop and give him twenty without even being asked. "You sabotaged our net, and we lost the better part of the first good haul we've had in a very long time. What are you, one of those crazy Greenpeace idiots?"
Book Info:
Known as the wicked witch of Russian fairy tales, Baba Yaga is not one woman, but rather a title carried by a chosen few. They keep the balance of nature and guard the borders of our world, but don't make the mistake of crossing one of them…
Though she looks like a typical California surfer girl, Beka Yancy is in fact a powerful yet inexperienced witch who's struggling with her duties as a Baba Yaga. Luckily she has her faithful dragon-turned-dog for moral support, especially when faced with her biggest job yet…
A mysterious toxin is driving the Selkie and Mer from their homes deep in the trenches of Monterey Bay. To investigate, Beka buys her way onto the boat of Marcus Dermott, a battle-scarred former U.S. Marine, and his ailing fisherman father.
While diving for clues, Beka drives Marcus crazy with her flaky New Age ideas and dazzling blue eyes. She thinks he's rigid and cranky (and way too attractive). Meanwhile, a charming Selkie prince has plans that include Beka. Only by trusting her powers can Beka save the underwater races, pick the right man, and choose the path she'll follow for the rest of her life….
Book Links:
Amazon: http://www.amazon.com/Wickedly-Wonderful-Baba-Yaga-Novel/dp/0425272931
Penguin: http://www.penguin.com/book/wickedly-wonderful-by-deborah-blake/9780425272930
B&N:http://www.barnesandnoble.com/w/wickedly-wonderful-deborah-blake/1119133268?ean=9780425272930
IndieBound: http://www.indiebound.org/book/9780425272930
Meet the Author:
Deborah Blake has published seven books on modern witchcraft with Llewellyn Worldwide and has an ongoing column in Witches & Pagans Magazine. When not writing, Deborah runs The Artisans' Guild, a cooperative shop she founded with a friend in 1999, and also works as a jewelry maker, tarot reader, and energy healer. She lives in a 120-year-old farmhouse in rural upstate New York with five cats who supervise all her activities, both magical and mundane.
Deborah Blake links: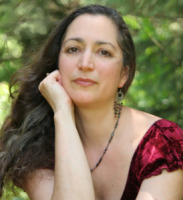 Website: http://deborahblakeauthor.com
Blog: http://deborahblake.blogspot.com
Twitter: https://twitter.com/deborahblake
Facebook: https://www.facebook.com/deborah.blake
Goodreads: https://www.goodreads.com/book/show/21857371-wickedly-wonderful