Today it is my pleasure to welcome romance author
Robin Bielman
to HJ!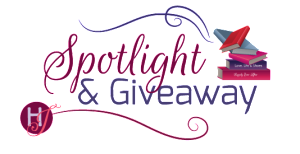 If someone wrote a biography about you, what do you think the title of the book should be? Why?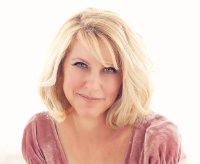 Crazy Pants. 🙂 This is my current favorite phrase. I say it all the time for a number of reasons, but mostly because some really awesome things have happened to me lately and it's just crazy pants! I can't believe it!
Would you rather…be invisible or be able to read minds? Why?
Hmm… I think I'd like to be invisible. That way I could stay in my pajamas. 🙂 And go wherever I wanted and just listen and observe. Plus, reading minds while in theory sounds awesome, could possibly lead to learning some things better left unknown. You know?
Let's talk about your newest release: WILD ABOUT HER WINGMAN
If you had to summarize the book for the readers here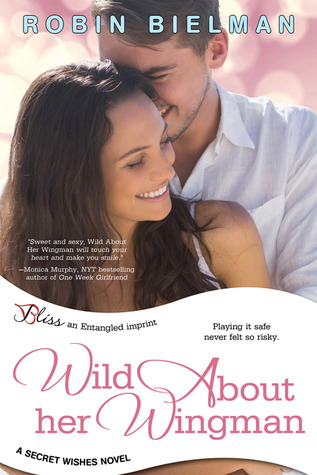 I'm really not very good at this! Let's see, Wild About Her Wingman is about matchmaking and bets and friendships and getting over past hurts to find the love of your life. Troy and Erin aren't looking for love, but when their friends throw down a matchmaking challenge, they find themselves spending time together and learning things about each other they usually keep guarded. What starts as a reluctant relationship turns into something unexpectedly genuine and heartfelt, and then they have to decide what to do about it.
Please tell us about the characters in your book?
Troy Streiber is a rescue paramedic who has recently moved back to the small coastal town of Cascade to help out his family after his brother-in-law's passing. After a devastating loss on the job, he's got some issues to work through and is all about playing it safe now. Erin Watters is Cascade's wild child. She thrives on risk and extreme sports. She's always picked the wrong kind of guy and has sworn off relationships. She has no plans to shed her reckless, carefree image.
As you wrote your protagonist was there anything about them that surprised you?
Yes, actually. Troy surprised me. I thought he was pretty straight-laced. But holy cow, as I wrote him he kept wanting to be very vocal about his attraction to Erin and during edits I had to tone down some of the sexual tension because this is a Bliss book, which means it's a sweeter romance.
What scene did you most enjoy writing? Why?
I had so much fun writing the scene where Erin arrives at Troy's and he answers the door wearing nothing but a towel. It was fun because my hero was shirtless! 😉 And Erin is totally flustered. Here's a peek…
She got to Troy's place a few minutes later and parked on the street behind his car. Good. He was home. She marched up to his front door before she thought better of it and hightailed it home. Because as much as she needed to say this to him, seeing his handsome face always proved to unnerve her.

He didn't answer the doorbell so she knocked. Or rather, pounded.

"I'm coming. I'm coming," she heard through the door.

It opened wide a second later and standing before her was a body unfair to every other male on the planet. She took in Troy, **naked,** except for a low-slung towel around his waist. Water dripped from his hair onto his shoulder. A bead trickled down and over his smooth, muscled pec. The droplet drifted left along a ridge of abdominal muscle, then right, and disappeared into his belly button. A smattering of hair trailed down from there, disappearing under the towel. She was stuck on the serious bumps and grooves, the defined V at his hips, until a deep masculine **ahem** reminded her she was gawking right there in front of him.

**Shit.**

Her eyes snapped up to his clean-shaven face, which had sexy written all over it too. Her entire body grew so aware of him that the slow smile he blessed her with had no doubt to do with the flush she sensed on her cheeks and neck.

"Hi," she said.

"Hi."

"Do you have a second?"

"Sure. Should I put some clothes on?"

"No. I mean **yes!** Yes, you should do that. Or you know what? We could do this another time."
What scene was the hardest to write? Why?
You only want me to pick one? LOL Let's go with the scene on the beach in the rain because I think it's a turning point in Troy and Erin's relationship and I wanted to make it romantic and meaningful. Here's a tiny snippet…
…Just the two of them stood there in the cloudburst. His faded blue T-shirt clung to his broad chest. Raindrops spilled down his face. Awareness and regard rolled off him so strongly that Erin shivered. The way he looked at her—like something sent from heaven—made every X-rated part of her anatomy vibrate with need.

Her pulse hammered wildly and his gaze flicked to her neck as if he knew the delicate skin there would betray her attempt to hide the reaction he stirred in her.

He cupped her face. She tasted the rain on her lips, her tongue darting out to capture a second drop. His shaky breath fueled her anticipation. God, if she made him half as nervous as he made her she'd be happy.

She balled her hands into fists to keep from grabbing his shirt. **Kiss me, take me, don't stop until… just don't stop.**
Who would you cast in the role of your characters if your book was optioned for a movie?
Troy would be played by Matt Bomer and Erin would be played by Olivia Wilde.
If you could have given your characters one piece of advice before the opening pages of the book, what would it be and why?
Oh gosh, I don't know. How about… Trust your instincts. But then, if Troy and Erin had trusted themselves right off the bat, the story would've been pretty short. LOL
What are you currently working on? What other releases so you have planned for 2014?
Thanks for asking! My first paranormal romance, Veiled Target, will be out in July and then in August the first book in a new Bliss series kicks off. That book is titled Keeping Mr. Right Now. I'm super excited about both!
Thanks for blogging at HJ!
To enter Giveaway: Please complete the Rafflecopter form and Post a comment to this Q: Play it safe hero or risk taker? Which type would you cast as your hero if you were the heroine in a romance novel? Oh, and who would play him on the big screen?
Disclaimer: This Rafflecopter is hosted by the author.
Excerpt
They pushed out the restaurant door. Cold autumn air greeted her; the smell of wet leaves and rain tickled her nose. Glancing up, she saw clouds drifted across the full moon. "Could we shoot for Friday night?"
"That's doable for me. I'll call my buddy and see if he's available."
"What's his name?"
"Bryce Hood."
"Bryce Hood," she repeated. "It has a nice ring to it."
"It does," he agreed good-naturedly.
They stopped at her car. He leaned his hip on the rear passenger door while she let her butt and back rest on the driver's door.
"We should set some guidelines," she said. "Especially since he's a friend of yours. I don't want to hurt his feelings if things aren't working."
"Absolutely. But let's start with a few questions. I should know a little more about Erin Watters so I can fill Bryce in on your virtues. What's your favorite sports team?"
"I hate talking about myself."
"Don't care. 'Fess up." He inclined his head and her world went a little tipsy. His soul-searching melted chocolate eyes were mesmerizing. She reminded herself not to look in them anymore.
"And if I don't?" she said to the ground.
"I'll make you," he teased.
"You can't **make** me."
"Want to bet?" A little more space disappeared between them.
All of a sudden, she wanted to do lots of things with the hot paramedic beside her. None of them good. "I never lose a bet."
"Favorite sports team," he repeated, his tone even.
She crossed her arms, pressed her lips together, and lifted her chin. She'd perfected the pose growing up when one of her siblings was pushing for info she didn't want to share.
Troy's hands were on her a split second later. She gasped and then giggled and then went into full-blown laugh mode. Because somehow he knew she was ticklish. His fingers hit her sides and she tried to wiggle out of his playful grasp but he had her between his arms now and she couldn't escape.
"The Patriots," she managed to call out.
He stopped, pulled back. Smiled. She forced a frown in return.
"Do you like to be called by a nickname?" he asked, like he hadn't just groped her into the best laugh she'd had in a while.
"I can think of a few names I'd like to call you right now."
Book Info:
Playing it safe never felt so risky.
Erin Watters is her small town's resident wild child—she doesn't do boring, and after having her heart annihilated, she definitely doesn't do relationships. Her friends have other ideas, though, and when they throw down a matchmaking challenge, impulsive Erin can't ignore it. Even when the annoyingly hot Troy Strieber accepts the matchmaker role…
As a rescue paramedic, Troy's used to watching out for people. Never mind the bet he made with his buddy to play Erin's wingman. But the more time he spends with the sexy, charismatic woman, the more he discovers a side of her she doesn't let many see. Soon what started as an innocent game of matchmaking has them both thinking about the person right under their nose. But Troy's a play-it-safe guy, and he won't let a woman who lives for risk ever steal his heart.
Book Links:
Author Bio
Robin Bielman lives in Southern California with her high school sweetheart husband, two sons, and crazy-cute mini Labradoodle, Harry. When not attached to her laptop, she can almost always be found with her nose in a book. She also likes to run, hike, and dip her toes in the ocean. Filled with wanderlust, she longs to visit many different places and fulfill her curiosity. She wouldn't mind indulging her sweet tooth in every location either. She's a lover of sticky notes, cable television shows and coffee drinks. Writing is a dream come true, and she still pinches herself to be sure it's real.
She writes contemporary romance for Entangled Publishing. Her Secret Wishes series includes Kissing the Maid of Honor, Her Accidental Boyfriend, and Wild About Her Wingman. Her other novels include Worth the Risk, Risky Surrender and Yours At Midnight. In July, 2014 her first single title paranormal romance, Veiled Target, will be released from Samhain Publishing. She loves to connect with readers. Learn more and sign up for her newsletter on her website at http://robinbielman.com. She can also be found online here:
Website | Facebook | Twitter |