Today it is my pleasure to Welcome author
Jennifer St George
to HJ!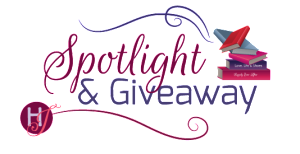 Hi Jennifer and welcome to HJ! We're so excited to chat with you about your new release, Wild For You!

So lovely to be back!

Tell us about the book with this fun little challenge using the title of the book: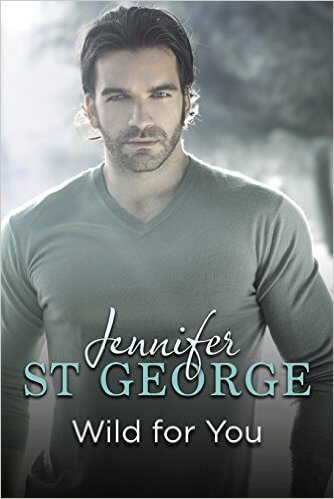 W – is for wilderness. The Tasmanian wilderness features prominently in the book which is in stark contrast to New York where the story begins.
F – is for fashion. My heroine is a famous fashion designer to the stars.
Y – is for Yearning as both my characters have deep yearnings for a happier life and they just need each other to find it.
What's your favorite line(s) from the book?:
Madison ripped her gaze away. She focused on the beauty of her surroundings. So far Holly had carried out her instructions with her usual aplomb.
A world away – check.
Isolated – check.
Where no one would recognise her – check.
But on the 'no hot men' criterion, Holly had spectacularly failed.
Please tell us a little about the characters in your book. What first attracts your Hero to the Heroine and vice versa?
My hero, Daniel Black, is an ex-military man. He's established a walking tour company in the Australian wilderness, in Cradle Mt – Lake St Clair National Park in Tasmania. He's found peace in the wilderness. Hosting walking tours ensures lots of solitude and no long-term commitments. Daniel makes a very quick judgement about my heroine Madison Mills when he first meets her. He believes her to be an urban princess but she surprises him and he's forced to reassess his first impressions.
My heroine, Madison Mills (her professional name is Madison Lane), is a fashion designer who is in hot demand by celebrities. She is also a judge of a hugely popular US fashion TV Show. But when her celebrity boyfriend breaks up with her on camera to boost the ratings of his own TV show, Madison instructs her assistant to organise a vacation that's a long way from New York. But, Madison didn't count on finding herself in the wilds of Tasmania alone with an ex-military man of very few words. Madison realises there's more to Daniel when he gives her a little bit of insight into his military background. There's much more to this tall, reserved man than she first imagined.
When you sat down to start this book, what was the biggest challenge you faced? What were you most excited about?
My heroine, Madison, is a fashion designer, and whilst I love beautiful clothes I had to do quite a bit of research about fashion design, which I have to say I thoroughly enjoyed.
What, in your mind, makes this book stand out?
One of the things I enjoy about writing romance is bringing two people, from very different backgrounds, together. In Wild For You I put a famous, city-based fashion designer in the wilderness with an ex-military man and very quickly the sparks begin to fly.
Also, the setting is extraordinary. Much of Wild For You is set in the Tasmanian wilderness on the Cradle Mt – Lake St Clair National Park walking trail. I walked this 65 kilometre trail a few years back and it is truly a very special place.
The First Kiss…
Throwing back her arms, Madison stared up at the sky and cried out. Energy, wildness, power: her mojo, flooding back into her body. She felt so light, she could have floated up into the canopy. She had it. This collection would be her best.
'Everything okay over there, crazy lady?'
Daniel. She turned and stared at the man who'd given her back her passion and creativity – and her inspiration.
'Are you all right?' he asked, clearly bewildered by her behaviour.
She dropped her notebook on her pack, walked over to him, threw her arms about his neck, stood on tippy toes and kissed him hard on the lips.
'You have no idea what you've done,' she said. Her gaze locked with his. She fell still, caught in the storm that raged in his eyes. Her heart tumbled over a few beats when she saw the naked vulnerability shining in his eyes. He blinked and the storm was gone, but his arms slid around her waist.
'If this is the result, I'd really like to know what I've done so I can do it again and again and again.'
She touched his cheek and kissed him again. 'You've freed me.'
The forest quietened around them. He held her a little closer. She suddenly realised where she was and what she was doing. Kissing Daniel. Being held by Daniel's strong arms. In the arms of the man who'd freed her from the grip of fear, of grief . . . all the negativity that had engulfed her world and that had held her captive for the past two years. This man from the wilderness had done more for her in three days than years of therapy and grief counselling.
'And how have I done that?' He ran a rough finger lightly down her cheek.
She didn't want to analyse it. She simply wanted to feel. Feel more of lightness, the freedom and joy of coming back to the world. Having grief finally lose its fight to dominate her soul. She drew his head down to hers and touched her lips to his. 'By simply being you.'
If your book was optioned for a movie, what scene would you use for the audition of the main characters and why?
Daniel doesn't think there is any way that Madison could have packed properly for a walk through the wilderness, so he is checking her backpack. He comes across something unexpected. I like this scene as it is a bit cheeky…
'Let's start with . . .' Daniel's fingers were tangled in a pair of black lace knickers. His skin prickled with absolute horror.
'They're from my 2015 summer intimates line.' Madison sounded close behind him. Too close.
He dropped the offending garment as though it had caught ablaze.
'Are they regulation enough?' she asked, her tone coated with sugary mockery. 'Or should I have brought high-waisted granny pants?' She picked up the strip of lace and casually fanned it in front of his face. 'Is the style of underwear outlined in your strict stipulations?'
Damn. No other gear check had begun so horrendously.
But a few minutes later in the story, Daniels gets his own back:
She looked about. 'Ah, where can I change?'
'This is the great outdoors, Maddie. Lots of lovely trees to hide behind.'
'It's Madison,' she said and marched off towards the lush undergrowth.
'Watch out for snakes,' he called.
She stopped as though she'd slammed into a glass wall.
'Snakes?' she asked, not moving, looking wildly about.
'Tiger, Lowland Copperhead and White-lipped snake' he said. 'But don't worry.'
Madison relaxed and kept walking.
'Only the Tiger and Copperhead are deadly.' He strode away, unable to contain a smile. She was perfectly safe. At this time of year, the snakes were hibernating. But he wanted to knock off a little of that sass before he took her into the beautiful natural domain. The remote Australian rainforest was no place for the likes of Madison Mills.
If your hero had a sexy-times play list, what song(s) would have to be on it?
Daniel would definitely have Lonely Boy by the Black Keys on his playlist.
What do you want people to take away from reading this book?
That sometimes first impressions can be very, very wrong and that love will always find a way.
What are you currently working on? What other releases do you have planned for 2016?
Daniel has two very special friends. I'm currently mapping out their stories.
Thanks for blogging at HJ!
Giveaway:

I am giving away two e-copies of Wild For You to US and International readers.
To enter Giveaway: Please complete the Rafflecopter form and Post a comment to this Q:

In Wild For You, I bring together two very different people, a New York based celebrity fashion designer and an ex-military walking guide. Can you think of an 'opposites attract' hero and heroine combination?
Excerpt from Wild For You:
'So who have we got?' Daniel moved the conversation firmly back into the work-related sphere. 'Who's Mr Limo?'
'Ms Limo.'
Daniel looked over at the assembled group. Ms Limo stood out like a diamond in a field of coal. Flares of heat flashed over his skin. Bloody hell! Gorgeous didn't come close to describing the petite blonde. What was a woman like that doing here? Especially dressed like that. Black skinny jeans, some sort of designer jacket and high-heeled black boots. Long, loose blonde hair cascading halfway down her back. Where did she think they were going? A shopping trip down the Champs-Elysees? Helicopter extraction looked like an inevitability.
'Great,' he said, under his breath. 'I take it you haven't completed the gear check yet.'
'Just about to start.' Jade glanced back at the group. 'Don't worry. I'll sort her out.'
'No. I'll do it. You do the family. I'm the one who's going to have to tell her she can't come. There's no way she's walking dressed like that.' He shook his head. This would be the first time he'd have to turn a client away for not being properly prepared. He was very, very clear in the instructions for the trip. No proper gear? No trekking. Full refund. 'What's her name?'
'Madison.'
'Okay, let's get this done and get going.'
He strode over to the woman. God, she was beautiful. Then she hit him with her gaze. The air didn't stir, but it felt as if he'd been hit by the force of a tropical cyclone. Green eyes. Bright green like emerald moss sparkling with morning dew. He blew out a long, slow breath. Probably best to remove her from the trip. Physical attraction to clients was a no-go zone.
'Hi.' He extended his hand. 'I'm Daniel Black.'
She took his hand and shook it with surprising firmness.
'Madison Mills. Pleased to meet you. I—'
'Sorry Maddie, but you aren't appropriately dressed for this trip.' He employed his best commander voice. The one he'd always used with new recruits to make sure the question of who was in charge never needed to be asked.
'As you can appreciate, we have strict stipulations about the appropriate gear and this . . .' He indicated to her outfit. 'It is . . . well . . .' He wanted to say 'ridiculous'. 'It's not suitable for this rugged terrain.'
That should do it. Bye bye Ms Millionaire.
But she didn't flinch. She didn't move. Instead she gave him a sweet, sweet smile that made his guts flip.
'First.' She held up her index finger. 'It's Madison, not Maddie. Second.' Another delicate finger. 'My assistant booked this trip and, knowing her as I do, I'm sure that backpack over there has everything I need. Her American accent possessed a New York edge with a touch of Southern belle. It enveloped him like the light, refreshing spray from a waterfall. He took a step away from her intoxicating mist.
'And third, if you could outline exactly what I need to do to meet your criteria, I'll be ready in five minutes.'
He narrowed his eyes. Okay, that was unexpected. He had been sure she'd capitulate. She didn't belong here. And ready in five minutes? Yeah right. They'd be halfway to the plateau before she'd be ready to leave.
'Well, let's start with your gear check. Your pack should weigh no more than seven kilos. You'll have to be changed in five minutes; that's when we're leaving. Unfortunately, Madison, if you're not ready, I'll have to arrange transport to take you back to Launceston. I'm sure you understand we can't delay the trip for one person.'
'Oh, don't worry,' she said, flipping her lush blonde hair over her shoulder. A hint of spicy perfume teased his nostrils. 'I'll be ready.'
Excerpts. © Reprinted by permission. All rights reserved.
Book Info:
When her celebrity boyfriend breaks up with her on camera to boost the ratings of his TV show, fashion designer Madison Mills instructs her assistant to organise a vacation that's a long way from New York, where there's no paparazzi and where there are definitely no hot men.
Madison soon finds herself on a walking tour in the wilds of remote Tasmania. There's no chance she'll be recognised but on the 'no hot men' criteria, her assistant has spectacularly failed. The lead guide, Daniel Black, could be the face and body of any fashion campaign. But, Daniel's quick judgement that's she an urban princess has her bristling with every step.
Ex-military man Daniel has found peace in the wilderness. Hosting walking tours ensures lots of solitude and no long-term commitments. So when circumstances lead to him guiding Madison alone, he's not sure he can survive for nearly a week with a woman whose life revolves around hemlines and fashion shows.
The rugged landscape challenges them both and Daniel soon learns there is more to Madison than meets the eye. But when Madison's location is leaked to the press, can he convince her that a wilderness guide and a fashion designer from opposite side of the world can find a way to make it work?
Book Links:

Meet the Author: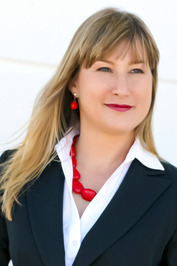 Jennifer St George is a best-selling romance author whose sexy stories feature courageous, career-minded heroines and strong heroes in glamorous international settings. She has seven books published with Penguin Book's digital-first imprint, Destiny Romance. Jennifer's story, Her Small Town Christmas Wish, was published in the Hot Christmas Night anthology with six other Australian and NZ authors.
Jennifer spent the first 25 years of her career in the corporate world travelling the globe. Many of the exotic locations she's visited feature in her stories. She now lives in gorgeous Byron Bay, Australia and writes to the sound of the waves with a view of the beach. She's the Deputy Chair of Byron Writers Festival board and a past vice-President of Romance Writers Australia.
Website | Facebook | Twitter |