Today it is my pleasure to Welcome New York Times bestselling author 
B. J. Daniels
 to HJ!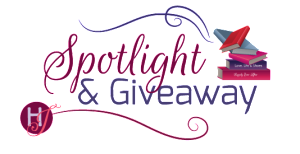 Hi B. J. Daniels and welcome to HJ! We're so excited to chat with you about your new release, Wild Horses!
WILD HORSES is part of your Beartooth, Montana series and the first book featuring the six Hamilton sisters as the main characters. Have you wanted to write about the Hamilton sisters for a while now or was this a new idea?
I mentioned the Hamilton sisters in earlier books. They were the young women that local men wanted to date, but were reluctant given that the sisters' father is Senator Buckmaster Hamilton. Not to mention that the young women themselves are…particular when it comes to their men.

What is the significance of the title, WILD HORSES?
I like to believe there is some wild horse in each of us. With the Hamilton sisters, who were raised with the run of the huge ranch, they are definitely free spirits. That's why I knew it would take a special man to get any of them to settle down.
The family structure of the Hamiltons has all the classic elements of a fairytale (i.e. mother dies young and father remarries a difficult woman). Do you often find yourself revisiting classic fairytale themes in your books?
Not purposely, but I think those themes are so universal that all writers tend to find them in their work. Also, I don't think that everyone is built to be a stepmother. Angelina Broadwater Hamilton definitely wasn't.

Will Sarah Hamilton (their biological mother's) story be explored at all?
The over-arcing mystery in all six books has to do with Sarah, the biological mother who's been gone for the past twenty-two years. I'm fascinated with her character. She keeps surprising me, which is always good. So, yes, Sarah is in all six books.

Each sister has her own solid identity. Did you create a character sketch of each sister or was it a spur of the moment decision?
Because I am one of those writes-by-the-seat-of-her-pants kind of writer, I get to know my characters as they show up on the page. It is great fun because the sisters are all different.

Livie Hamilton is the most headstrong of her sisters. Was there a particular reason why Livie Hamilton's story "spoke to you" first before her other sisters?
The only reason Livie's story is first is that I saw her driving along a narrow two-lane in the middle of nowhere in the middle of a blizzard. I've done that before so I know how scary it can be. You can't see a dozen yards in front of your vehicle. You often can't tell where the road is. And if there is no other vehicles around, that often means that the road has been closed to all but emergency traffic. That means if you go off the road, no one will be coming along to help you. I've also made rash spur-of-the-moment decisions that I have regretted. Haven't we all. But this decision is about to cost her everything.

Cooper Barnett is the resident horse whisperer and a determined cowboy – what made you choose horse handling as Cooper's profession?
I believe men who are good with horses are also good with gentling women. Livie needs to be gentled. She's headstrong. She doesn't think she needs a man. But she wants Cooper, who is equally headstrong and independent to a fault. Obviously, they are going to have to work some things out before they can really get together.

What is the dynamic between the Hamilton sisters and their father, Senator Buckmaster Hamilton?
The sisters are very loving toward their father. He has given them free run of the ranch – and anything they've ever asked for. He realizes that was probably a mistake, but he only wants them to be happy. He feels bad that they've never had a real mother since their biological mother died and their stepmother wants little to do with them. But father and daughters are very close in these books. He's like all of us parents who look back and wish we had done a few things differently.

The story centers around one small mistake and what it costs the main character. What inspired this theme?
Rash decisions can cost you. Especially if you get angry and take off to get caught in a blizzard on a lonely road in the middle of nowhere.
I've been on those roads, in those blizzards, and wished I hadn't left home when I did. But there is no turning back often because the road behind you is possibly worse than the one you are on. You're basically trapped because there are no towns to pull off in and often no ranch houses or anything else for miles. Also the snow is often deeper at the side of the road so you can't even pull off and wait out the storm.
You just keep going and pray you don't go in the ditch because you could be there for a very long time and if it is really cold out, you might not make it before someone comes along.
You can see why I love writing about Montana and what I know.

You dedicated this book to your father and his love for Montana. How did growing up there influence your writing?
My father was the major influence in my life. He always told me I could do whatever I wanted to do when I grew up. He encouraged me always and got to see me published before he died, something I am very thankful for.
But he also gave me Montana. We moved here when I was five. He loved it and he passed that love on to me. It will always be home.

Without giving away too much, what is your favorite suspense scene in the book?
I would have to say the opening. What is worse than going off the road in a blizzard in the middle of nowhere, thinking you will freeze to death before morning, and then you see headlights through the falling snow. Someone is coming. But are they really going to save you?

Who would play Livie and Cooper in a movie?
I have to admit I'm not up on the younger actors. So I'd have to leave that up to my readers to decide. I watch a lot of old movies.

What is Flat Cowboy up to these days?
Flat cowboys are the bookmarks to my Cardwell Ranch series for Harlequin Intrigue. One of the lovely editors at Harlequin saw a bookmark and thought I should have a cowboy one like it. That started something. A reader began calling the bookmarks Flat Cowboys and another reader began to take photographs of each Flat Cowboy wherever she went. The first reader put up a site for other readers to post where they'd been with their Flat Cowboys (The Adventures of Flat Cowboy on Facebook)
So yes it took off and it's been a whole lot of fun!

When can we expect the next Montana Hamiltons story to come out?
LONE RIDER will be out the end of June followed by LUCKY SHOT the end of September. The next three, still untitled, will be out the end of February, June and September in 2016.

What are you working on next?
Right now I am finishing up LUCKY SHOT. I am having great fun with the characters. As I said, the over-arcing mystery deals with Sarah Hamilton, the biological mother of the sisters who vanished from their lives twenty-two years ago. Is she the loving mother she pretends to be? And where has she been the past twenty-two years?
It is all great fun.

Thanks for blogging at HJ!
Giveaway: 

Print copy of WILD HORSES by B. J. Daniels 
To enter Giveaway: Please complete the Rafflecopter form and

Leave a comment for the author with your thoughts about this book… 
Excerpt
Prologue

January 21

Life changed in an instant. Olivia Hamilton knew that only too well. One minute her mother had been alive. The next gone.
Tonight, one minute Montana's night sky had been clear, the next she found herself in the middle of nowhere in a blizzard – fighting to stay on the two-lane highway. Livie had driven in her fair share of winter storms, but this one was getting worse by the moment. She couldn't see more than a few yards ahead of her through the driving snow. Add to that, she didn't know the road or even exactly where she was.
All she knew for sure was that she was stopping at the next small Montana town and getting a motel for the night. She'd call home so her family didn't worry. As for calling Cooper Barnett…
Just the thought of her fiancé made her grit her teeth. If the man wasn't so blamed stubborn they would have been married by now and she wouldn't have taken off after their latest fight and ended up on this road alone in the middle of Montana with the temperature dropping and—
The highway disappeared so quickly that she didn't have time to react. Through the windshield all she saw was blowing snow as the SUV suddenly jerked to the right. The tires caught in the deep snow along the edge of the highway. In a heartbeat, the SUV plunged into the ditch. Snow washed over the hood and windshield. Her head slammed into the side window an instant before the airbag exploded in her face. Then everything stopped.
Livie sat for a moment, too stunned to move. She was still gripping the steering wheel, her knuckles white. It had all happened so quickly that she hadn't had time to panic. Now though, she began to shake, tears burning her eyes as she realized the desperate situation she'd put herself in. She could feel freezing cold air coming in around the cracks in the door.
Cooper had begged her not to travel because the weatherman was calling for a winter storm. But she'd been too angry with him to listen. All these had thought about was distancing herself from him by going to her friend's in Great Falls. Anyway, the weather had been fine so she'd thought she could beat the storm. That was why she'd taken the shortcut.
The storm had blown in out of nowhere. One moment it was just a few snowflakes. The next, she couldn't see the highway. She'd thought about turning around, but it was as bad behind her as it was ahead so she'd kept going. For the past twenty miles or so, she hadn't even seen another car on the highway. For all she knew the road had now closed to all but emergency traffic.
Her situation was dire enough without carbon monoxide poisoning from the engine, she realized with a start, and quickly killed the engine. With the SUVs tailpipe would be deep in the snow, it wouldn't take long to gas herself.
A deathly silence fell over the car as her considered what to do. The car was buried in snow in the ditch miles from anywhere. She'd always been told to stay with her vehicle, but she could feel the temperature dropping and she'd foolish left in such a hurry from home that she hadn't taken her usual precautions. She'd brought no sleeping bag or water or anything to eat and right now she had no idea how long it would be before anyone found her.
She felt something run down the side of her face. In the lights from the dashboard she glanced in her rearview mirror and saw that she was bleeding from a cut over her left eye where she'd smacked her head on the side window.
But it was what else she saw in the mirror that sent her pulse hammering.
A single set of headlights appeared in a blur out of the storm.
She tried to open her door. If she could get out and flag the person down… Her door wouldn't open because of the snow packed around it.
Near panic, knowing that the driver of this car might be her only chance at survival tonight, she shoved as hard as she could. But the door wouldn't budge.
The lights were growing closer.
What if the driver didn't see her? What if—
The car slowed, the headlights splashing over her. The vehicle's flashers came on as the driver pulled to the edge of the highway directly behind the spot where she'd gone off.
She saw a man climb out of a large SUV and began to cry with relief. Life could change in an instant, she thought again as she watched the man heading toward her through the storm. He appeared to be large, nice looking, wearing a cowboy hat and dressed in formal western attire as if he'd been to a party somewhere.
Olivia "Livie" Hamilton had no reason not to believe the man had stopped to save her.

Excerpt. © Reprinted by permission. All rights reserved.
Book Info:
It took only one impusive moment on an empty two-lane highway to cost her everything.
A man's responsible for his own prosperity—especially if he's Cooper Barnett, the most determined cowboy in the West. No one knows what he sacrificed to claim a piece of Beartooth, Montana, for himself and his beautiful fiancée, Livie. No one knows what he's willing to do for love…until a stranger's twisted vendetta threatens the happy ending they should've had long ago.
One fateful mistake isn't the only secret Livie Hamilton is keeping from her fiancé. Victimized during a treacherous blizzard by a man she thought she could trust, she's pregnant…but unsure who the father is. With an unknown blackmailer threatening to expose her, she must confess to Cooper and trust he'll still protect her. But when the truth falls into place, she may lose the only man she's ever loved—or worse.


Meet the Author: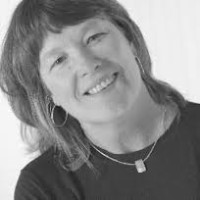 New York Times and USA Today bestselling author B.J. Daniels lives in Montana with her husband, Parker, and three springer spaniels. When not writing, she quilts, boats and plays tennis. Contact her at www.bjdaniels.com or on Facebook at https://www.facebook.com/pages/BJ-Daniels/127936587217837 or on twitter at bjdanielsauthor.