Today it is my pleasure to Welcome author
Eloisa James
to HJ!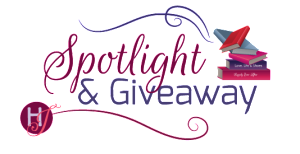 Welcome to the WILDE IN LOVE Scavenger Hunt!

Hello!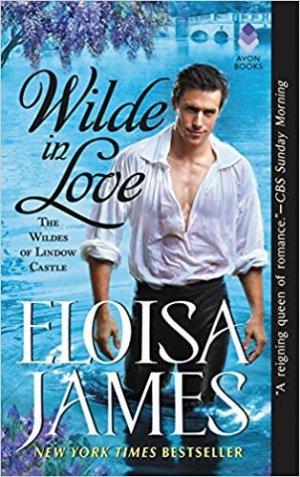 I'm thrilled to be introducing my new series, starring a wonderful, eccentric family—the Wildes of Lindow Castle. The Duke of Lindow, his duchess, his twin sister, and a horde of children live in a rambling castle on the edge of a bog.

Lord Alaric Wilde, the hero of Wilde in Love, is all grown up, but the family stair-steps all the way down to a baby, not to mention the duke's ward, Parth Sterling, one of the richest men in all of England.

Harlequin Junkie is kind enough to help me introduce the Wildes to the world.

This blog is part of a scavenger hunt, and here is a link to the contest form for you to fill out after visiting Harlequin Junkie.

Daily prizes range from an adorable skunk purse to a complete collection of my 20+ Avon novels. )—be sure to check my Facebook page [link to: https://www.facebook.com/eloisajames every day to find the new blog link! Good luck!

Today we are highlighting Lord Alaric, an adventurous rake who has traveled the world—and conquered most of it—at least until he comes home and meets Miss Willa Ffynche, who has no intention of being 'conquered' by anyone!

5 Reasons to Love Lord Alaric Wilde
The tales of his adventures—Wilde Sargasso Sea & Wilde Latitudes—are runaway bestsellers.
Empress Catherine the Great invited him to a private entertainment in her bedchamber (he declined).
Her Majesty is not singular: prints of Alaric are collected by scullery maids and duchesses.
In fact, he's so famous that a play called Wilde in Love is running in London (though he has no idea).
He gives the woman he loves a locket, a diamond, a love poem… a baby skunk.

Sign up for Five Fabulous Things link to: http://eloisajames.com/contact.php#newsletter and hopefully you'll win a prize! Did you know that I give away five fabulous gifts every month in my newsletter? Sign up now so you can win everything from advance review copies of my books to presents I pick up in England and Italy!

Thanks for blogging at HJ!
Giveaway:

A full set of Eloisa James's FAIRY TALES series, a peacock keychain, and an adorable little skunk purse.
To enter Giveaway: Please complete the Google form and Post a comment to this Q:

What gift does Alaric Wilde give to the woman he loves?
Google Form Link: https://goo.gl/forms/U4gLQhe1qgCWRhku2

Winner will be announced on 10/31/17 on Eloisa's website and social media


Book Info:
Lord Alaric Wilde, son of the Duke of Lindow, is the most celebrated man in England, revered for his dangerous adventures and rakish good looks. Arriving home from years abroad, he has no idea of his own celebrity until his boat is met by mobs of screaming ladies. Alaric escapes to his father's castle, but just as he grasps that he's not only famous but notorious, he encounters the very private, very witty, Miss Willa Ffynche.
Willa presents the façade of a serene young lady to the world. Her love of books and bawdy jokes is purely for the delight of her intimate friends. She wants nothing to do with a man whose private life is splashed over every newspaper.
Alaric has never met a woman he wanted for his own . . . until he meets Willa. He's never lost a battle.
But a spirited woman like Willa isn't going to make it easy. . . .


Meet the Author: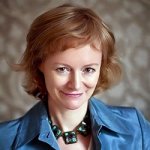 Eloisa James is a New York Times and USA Today bestselling author and professor of Shakespeare who lives with her family in New York, with summers spent in Italy. Her husband is an honest-to-goodness Italian knight. In 2013, she won the RITA Award for Best Romance Novella.