Today it is my pleasure to Welcome romance author
Cheryl Harper
to HJ!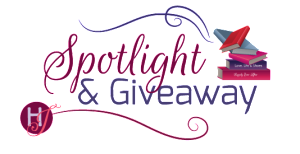 Hi Cheryl and welcome to HJ! We're so excited to chat with you about your new release, Winner Takes All!

Hi! It's great to be back!

Please summarize the book for the readers here: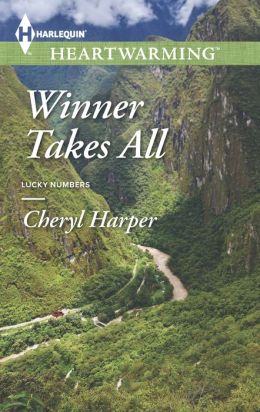 When Stephanie and her friends are daydreaming about what they'd do with lottery winnings, Stephanie Yates promises she'll toss a dart at a map blindfolded and jump on a plane to see the world. Her friends hold her to that promise and manage to rearrange her plans to send her straight to…Peru where Stephanie's long-time crush and big brother of her best friend, Daniel Lincoln, is working.

Please share the opening lines of this book:
"SO HE REACHED across the table and took my hand—" Stephanie dropped into her normal spot on the couch with a huff "—and told me how much he appreciated my help with Stacy. He never would've patched things up with her without my friendship."
"That's Brian's loss," Rebecca said.
Please share a few Fun facts about this book…
Winner Takes All proves that my weird hobby of reading travel guides pays off. I researched Lima and the Andes Mountains, work visas and school setup, Diet Coke and popular Peruvian soft drinks.
The best-friend's-older-brother story is one of my favorites.
I wanted to really understand winning the lottery…but no. Still fiction for me.
If your book was optioned for a movie, what scene would you use for the audition of the main characters and why?
Hm… a scene where the actors would show some chemistry and comedic timing…
When she eased her head back to rinse the soap out, she opened her eyes to see the world's ugliest lizard staring at her from the shower wall. Honestly, it had to be an alien lizard: creepy peach-colored skin and flat black eyes watched her like he was studying where to launch his first attack.

If her muscles hadn't already been frozen in the pain and shock of cold water, she might have made a run for it. Instead, all she could do was yell. "Help! No, really, somebody help!"

She'd never been able to put forth a satisfying scream, but when the lizard darted toward her instead of out the open window, she was gathering her breath to give it her best shot. The door to the bathroom opened, Daniel stumbled through and he yelled, "What is it? Are you hurt?"

Instead of answering, mainly because she couldn't, Stephanie pointed at the lizard, which seized its chance to up the creep factor by sticking out a long, black tongue. Daniel rubbed his forehead. "A lizard? Really?" He shut off the water, grabbed the lizard, and dropped him outside the window before he slid the window closed.

"Hopping a plane to South America all by yourself is no problem. Charming a village of kids when you don't speak the language is easy. Even picking yourself up out of the dirt when you can't catch your breath you manage. But no lizards. That's where you draw the line?" Daniel laughed and shook his head. "And do I even want to know why you're standing in the shower fully clothed?"
What do you want people to take away from reading this book?
I want everyone to smile when they turn the last page and laugh along the way. Also, taking a risk to follow a dream pays off, even if you're scared to death to take the first step. That's a message I'd like to send.
What are you currently working on? What other releases do you have planned for 2015?
This is the first in the Lucky Numbers series for Harlequin Heartwarming. The second book, Heart's Refuge, is coming in October. It's the story of a former mean girl, the former nerd who now controls the lottery winnings for Stephanie, Rebecca, and Jen, and the animal shelter half a second from closing its doors. I also have a sexy contemporary series going: Least Likely to Fall in Love, Most Likely to Turn up the Heat, and Least Likely to Marry a Millionaire. And if you'd like to see a mashup of Leverage and Warehouse 13, my Titan Pawn paranormal series started with Greek Gods Bearing Gifts in May, Greek Gods Under Covers is coming next.

Thanks for blogging at HJ!
Giveaway:

Two signed copies of Winner Takes All (US).
To enter Giveaway: Please complete the Rafflecopter form and Post a comment to this Q:

Stephanie takes a risk that pays off. Have you ever taken a chance or followed a dream that paid off? Submitting my first manuscript felt dangerous, but that rejection letter had enough encouragement that I kept trying.
Excerpt from Winner Takes All:
Every day he had a long list of things to do, so he was glad to push off the report that was making him crazy. When he made it back to Lima in another two weeks, he'd do it.

Definitely.

A husky laugh drew his attention to the lobby desk where Paulo was talking with a tall blonde dressed for African safari. She was khakied and cargoed from head to toe, although silky hair trailed down her back. Something about her was familiar, but that could be attributed to the homesickness that struck now and then. He was happy in Peru, but that didn't mean he never dreamt of going back to the way things were, when he was such a skilled surgeon he could bend the rules as he liked. As always, he shoved aside the disappointment and stood as the blonde turned away from the desk.

"Stephanie?" He had to sit back down before his weak knees made him stumble.

Stephanie pulled out the chair opposite him, but before she sat down, she wrapped her arms around his neck and squeezed so tight he almost turned blue. The hug surprised him, but it shouldn't have. She'd always greeted him the same way. The bigger shock was that he wasn't quite ready to let her go when she braced both hands against his chest. She smelled like laundry sheets and about a million things he'd learned not to take for granted, things that made him think of home.

And immediately he was reminded of how sweet she'd been when she'd asked him out to dinner. Since he'd just burned every bridge at the hospital, he hadn't been as careful with her as he should have been. Protecting Rebecca, Stephanie and Jen had been his job ever since the first night he'd been stuck babysitting.

Seeing her here brought his homesickness back—with a crash. He'd missed her. She was home and family and laughing and not taking himself so seriously in one beautiful, sweet package. He realized he was still holding on to her hands and forced himself to let go.
Excerpt. © Reprinted by permission. All rights reserved.

Book Info:
Winning the lottery means finally living her dreams…
Stephanie Yates isn't really sure she's ready to leave her hometown and see the world, but there's not much she can do about it now: her friends have sent her on her way! And her first stop is a village in the breathtaking mountains of Peru, where Daniel Lincoln, her lifelong crush, is setting up medical clinics.
Stephanie thought she could hide her feelings for the hotshot doctor no problem, but Daniel has changed. And spending time with this strong, caring man helps her imagine a new life for herself, and for Daniel. That is, if he can start seeing her as more than just a friend…
Book Links:

Meet the Author: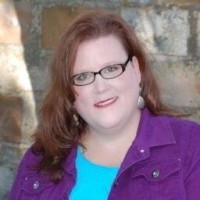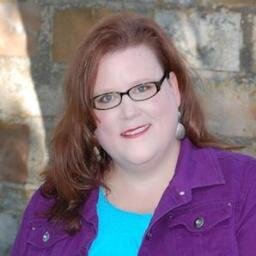 Cheryl Harper discovered her love for books and words as a little girl, thanks to a mother who made countless library trips and an introduction to Laura Ingalls Wilder's Little House stories. Cheryl enjoys strong characters who make her laugh. Now she spends her days searching for the right words while she stares out the window and her dog snoozes beside her. Visit http://cherylharperbooks.com to find out more.
Website | Facebook | Twitter |