Today it is my pleasure to Welcome romance author
Elizabeth Moss
to HJ!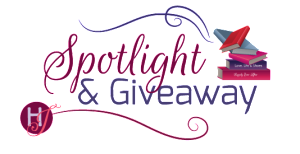 Hi Elizabeth and welcome to HJ! We're so excited to chat with you about your new release, Wolf Bride!
Please summarize the book for the readers here: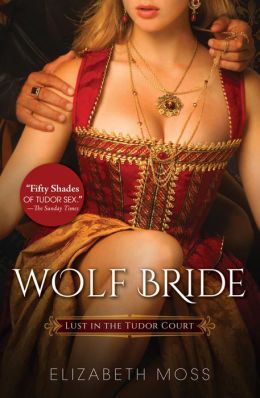 Eloise is lady-in-waiting to Anne Boleyn at the court of Henry VIII. When her father announces her betrothal to the enigmatic Lord Wolf, one of the king's most trusted military campaigners, she does not know how to escape the trap. But her troubles have only just begun. Older and well-known for his skill in the bedchamber, Wolf sets himself to school his virgin bride-to-be – and to her shock, she finds it hard to resist his lessons! Meanwhile, whispers have begun to circulate about the court. Has Queen Anne been unfaithful to the king, and who knew about it? Before long Eloise comes under suspicion too, and is summoned to answer questions before Thomas Cromwell, the king's chief advisor …

What inspired your book?
I'd been writing about the Tudor court for a few years as Victoria Lamb when I was approached to write a new court series under my name of Elizabeth Moss, but this time with an adult romance feel. I instantly knew that Anne Boleyn's arrest and trial would make a fabulous backdrop, because political intrigue and proximity to death can be such strong aphrodisiacs. Maybe it's us trying to compensate for the brevity of life, but we do tend to jump into bed more quickly after funerals! I wanted courtiers as the romantic focus though, not historical characters, but interacting with real people like Henry VIII and Thomas Cromwell. That way I could show the high drama of Anne's trial and beheading, but weave those shocking events into the private lives of her courtiers for a more up-close-and-personal feel.
How much did you base the book on actual historical events?
Obviously the characters of Eloise and Lord Wolf are fictional – this gave me more freedom as a writer – but the world they inhabit, the court of Henry VIII, and the backdrop of Anne's trial, these are all very closely researched and as accurate as I could make them. In my opinion, the more real your historical backdrop feels, the more easily a reader becomes involved in the story. So I researched everything about the Henrician court and Anne's trial, even down to the weather on the day she died. And then it was all checked by a copy-editor, to make sure I'd gotten all my timings and details right. Luckily I had!
How did you 'get to know' your hero and heroine?
When you spend a long time researching a book, then writing it, you get to 'know' your hero and heroine naturally. But the first few chapters can be a challenge. To get into Eloise and Wolf's heads from day one – the book is told from both their points-of-view – I actually rented a cottage on the North Yorkshire Moors, where both of them grew up, then went riding and walking in the area, and looked around a few sixteenth century buildings and estates to get a feel for their likely upbringing. I imagined conversations between them, and asked them questions sometimes, when I wasn't sure what their answer would be. And of course, people have not changed so much since Tudor times. We all know what it feels like to look at someone and get that tremendous surge of sexual attraction … but a hint of danger at the same time!

Where there any surprises for you while you were writing?
I was surprised how upsetting it was to write Anne Boleyn's execution scene. I wept uncontrollably while writing it, and was quite emotional for days afterwards. You don't tend to have scenes of that kind in a romance, so there was a difficult balance to strike between the love scenes and the political intrigue at Henry's court. But it was so important to show, not tell, that particular scene!

What is the next book in the series?
The next book in the series is Rebel Bride. There's a taster of that book at the end of Wolf Bride to get readers in the mood for it!
Eloise has a flighty younger sister called Susannah, who refuses the marriage her father has arranged for her and runs away from home instead. A very dangerous thing for a young woman to do in Tudor England! Luckily for Susannah, the gorgeous Hugh Beaufort, Lord Wolf's best friend, is the man sent to find the runaway. Expect a lot of passion, laughter, and dramatic wooing as two very headstrong, sensual people tangle horns!

Thanks for blogging at HJ!
Giveaway:

Print copy of WOLF BRIDE, Lust in the Tudor Court #1(US/Canada)
To enter Giveaway: Please complete the Rafflecopter form and Post a comment to this Q:

Please leave a comment for the author with your thoughts on this book…
Book Info:
Bound to him against her will…
Lord Wolf, hardened soldier and expert lover, has come to King Henry VIII's court to claim his new bride: a girl who has intrigued him since he first saw her riding across the Yorkshire moors.
Eloise Tyrell, now lady-in-waiting to Queen Anne Boleyn, has other ideas. She has no desire to submit to a man she barely knows and who-though she is loath to admit it-frightens her more than a little.
Their first kiss awakens in both a fierce desire that bares them to the soul. But as the court erupts into scandal around the ill-fated Queen, Eloise sees firsthand what happens when powerful men tire of their wives…
Buy Links:
Amazon: http://amzn.to/1EyqTP7
Barnes and Noble: http://bit.ly/196xYeq
Kobo: http://bit.ly/1LxuROx
IndieBound: http://bit.ly/1bi4PPj


Meet the Author: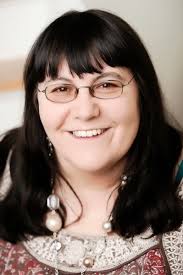 Born into a literary family, Elizabeth Moss lives with her husband and five children in South-West England, and is a keen countryside walker. She writes fun and sexy historical romances. She also writes award-winning fiction as Victoria Lamb. For more information, please visit her website: www.elizabethmossfiction.com.
Social Networking Links
Website: www.elizabethmossfiction.com
Facebook: https://www.facebook.com/elizabeth.moss.566
Twitter: https://twitter.com/ElizabethMoss1
Goodreads: https://www.goodreads.com/ElizabethMoss