Today it is my pleasure to Welcome romance author
Erika Kelly
to HJ!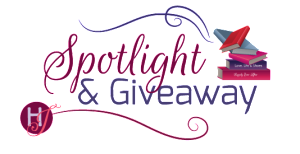 Hi Erika and welcome to HJ! We're so excited to chat with you about your new release, You Really Got Me!
I'm so excited to be here today!

Please summarize the book for the readers here: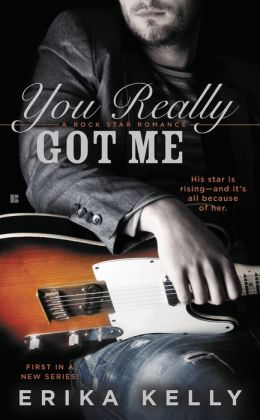 YOU REALLY GOT ME is a deliciously sexy romance between a band manager who's been burned one too many times by selfish musicians and a groupie-bait rock star who's so much more than he seems.

Please share the opening line of this book:
"Oh, bollocks, Emmie!"

Emmie Valencia's boss hollered so loudly her teeth rattled. And there was a wall between them.
Please share a few Random facts about this book…
I don't listen to pop music all that much, but around the time I was writing this book, I heard Christina Perry's A Thousand Years. It gutted me. I can't even tell you why since it's the song for Twilight! And there are no vampires who've been alive for centuries in my books. But it became the theme song of YOU REALLY GOT ME. It was just the feeling it gave me–the tone it set for the book.
Also, I've never had more fun writing a book. In 2011, I won the Golden Heart in YA, so for a couple of years I'd focused on young adult. My stories are all about passion, so I felt I was really holding back in that genre, and I wanted to have some fun. So in January 2013, I sat down at my computer and let this story pour out of me. 3 weeks later I had a 110,000-word contemporary adult romance that I loved! It was really unstructured and messy, but I worked on it for many months–really getting to the heart of Slater Vaughn and Emmie Valencia–and to my enormous surprise it sold! I've been happy dancing ever since because I'm back writing the kinds of books I love.

Please tell us a little about the characters in your book. As you wrote your protagonist was there anything about them that surprised you?
No matter how many character worksheets I fill out or notes I take to discover my characters, the actual personalities don't emerge until I'm writing. Basically, they come out in scenes of conflict. A great example is Irwin Ledger, Emmie's boss. He's just a side character, the boss who won't give her the promotion she thinks she deserves. I based him on a wacky boss I once had. He didn't have a desk in his office. It was all fancy art and a picture window overlooking Manhattan. He always looked distracted, and he never made direct eye contact. So, that was the general idea I had for Irwin, but I didn't really feel him until the day I wrote his scene with Emmie. And then he just popped out. He literally appeared on the page, and my fingers couldn't keep up with his dialogue. When my critique partner read the book, her first question was, Where did Irwin come from? I laughed because I honestly didn't know. But he was strong and vibrant, and he was so much fun to write.

What, in your mind, distinguishes this book from other books out there in the same genre?
First, while my books are set in the music industry, they're not about it. I give brushstrokes of what that world is like, but my characters aren't hard-partying and decadent. Secondly, and this is true of all my books, the focus is on the passion between my hero and heroine. In every book I write, I get to relive that heart-pounding rush of meeting The One. Honestly, there's nothing like that build-up to the first kiss, the first time they make love after fighting their intense attraction for so long.

The First kiss…
Slater touched his forehead to hers. "I get hard at the sound of your voice. I get hard when you turn our stupid beaver logo into a smoking hot female weight lifter. I get hard when you say you don't want to have sex with me because you're afraid you'll lose me."

"Why would that turn you on?" Emmie asked.

"Because it means you feel more for me than just checking off a box on your list."

"But it might not be real. It might just be lust."

"Have you ever felt anything even close to this? Jesus, Em, did you ever think you would? Because I sure as hell didn't." Slowly, he lowered his mouth to hers. Slowly, so he could watch her reaction, see her eyelids flutter closed, feel the breath shudder out of her throat. He kissed her and, thank the baby Jesus, she kissed him back.

The rush of sensation nearly buckled his knees. The heat of her mouth, the pressure of her fingers digging into his sides.

Immediately, she pushed him away. "God, let me just…he's waiting for me. I have to go."

"No, you don't. If he had feelings for another woman, would you want him to go out with you?"

She shook her head, pushed him away, and hurried down the stairs.
Did any scene have you crying or laughing (or blushing) while writing it?
My favorite scene in the book happens after a hundred pages of Slater and Emmie barely being able to keep their hands off each other. They both fight hard against the intense attraction. He's leaving to go on tour soon, and she's been burned by selfish musicians one too many times. But in this scene, they finally lay it out there. I can't include the good stuff 'cause the language is pretty naughty, but here's the start:
She turned on the faucet, fingers flicking under the flow. "Come over here." She motioned for him to get his hair wet.

Leaning over the sink, he shifted until the stream of warm water hit the top of his head. She pulled out the side spray faucet, gently moving it around, saturating his scalp. Their bare thighs brushed together, hers so smooth, and he could imagine grasping them, spreading them, gaining access to her slick heat. When her fingers slowly scraped along his scalp, desire shot through him with such potency he jerked his head up, banging into the faucet.

Heat flooded him, and the moment she handed him the towel, he draped it over his head so she wouldn't see his reaction to her.

Her hands landed on his head, as if to help dry his hair. He pushed her away. "I got it."

"Okay, but don't dry it too much. We need it wet."

He whipped it off his head, and she led him to the chair. Once he was settled, she draped the damp towel around his shoulders.Softly, gently, she ran a comb through his hair, smoothing it, straightening it. Desire spread, a slow burn, making him hot and hard. Her fingers gathered small sections of his hair, and he could hear the quiet snick of the scissors. She hummed the Piper Lee tune.

He wanted to make a joke, ask why she wasn't humming one of his songs, but he literally couldn't speak. Couldn't move. He was totally and completely caught up in her.

When she came around to stand in front of him, he spread his legs so she could step closer to his head. And there were her breasts again, gently bouncing with each short, quick motion. No barber in his life had ever made cutting his hair so erotic. Each time she finished a cut, she scraped the comb through, then sifted her fingers back into it, lifting a small section, all the while humming and swaying her hips.

He wanted to sweep his hands across her abdomen, trace the soft undersides of her breasts with his thumbs. If he didn't get to feel the weight of those breasts in his hands, he might go mad. His mouth watered to taste her neck, his hands flexed to keep from cupping her ass…

I need to cut it off right there, before Slater gets carried away!
If your book was optioned for a movie, what scene would you use for the audition of the main characters? 
I would use the hair cutting scene, because it's the best one to determine if the actors have chemistry. It's hot.

If you could have given your characters one piece of advice before the opening pages of the book, what would it be and why?
You know, I would tell all the heroes in my stories the same thing. Talk, communicate. I ached for Slater because he felt so cut-off and alone until Emmie came along. He's a wildly talented musician and, his father, a failed rocker, poured all his energy into turning his son into the rocker he couldn't be. His mom thought she knew him better and tried to include him in her circle of music theory colleagues from the university. But neither ever asked him what he wanted. If they had, they'd have learned he just wanted friends. He wanted to be a normal kid. His dad passed away years ago, but his mom very much wants to be in his life. If he'd only told her how he felt, he wouldn't have gone through so many years of isolation.

What are you currently working on? What other releases so you have planned for 2015?
My other release in 2015 comes out in July. The next in the Rock Star Romance series is called I WANT YOU TO WANT ME. It's about the bass player, Emmie's brother, who's assigned a "babysitter" when his band scores its first tour and starts acting like out of control rock stars.
Meanwhile, I'm having such fun with a New Adult series about the 3 O'Donnell siblings.
Nicole's story, Mine for Now (formerly called Too Good to Be True) won the 2014 Golden Heart for Contemporary Romance. It's about moving away from home for the first time and reinventing yourself. Between an alcoholic mom and a troubled boyfriend, Nicole wants a drama-free freshman year. So, out of all the guys on campus to fall for, of course she chooses the one whose mom took a housemate's car on a joyride.
Mine for The Week is about the oldest son, Golden Boy Ryan, a senior in college, and that scary time just before you push off into the unknown. Two months from signing with a major league team, Ryan heads to a resort for a much-needed break but finds the wildly sexy Sophie Valentine instead. Worst timing ever to meet the best thing that's ever happened to him.
Mine Forever is about the hard-partying middle son, Brandon, whose community service project is manning the camera of a student's documentary. The topic? An expose on the hookup culture of this generation. The student? Just happens to be the woman whose virginity Brandon took while drunk at a frat party.

Thanks for blogging at HJ!
Giveaway:

2 print copies of YOU REALLY GOT ME by Erika Kelly to US readers.
To enter Giveaway: Please complete the Rafflecopter form and Post a comment to this Q:

I am always looking for great books to read. What are you favorites? Are there certain storylines you're drawn to–the kind you'll buy no matter the author or review? Like cowboys or hidden babies or arranged marriage…or bad boy rockers?
Excerpt
He reached for her hands, brought them to his chest and held them there tightly. She could feel his heart pounding, feel the heat pouring off him. His feet shuffled closer to her, his chin lowered to her shoulder, his nose nuzzling into her neck. She thought he'd possibly inhaled. Sensation bloomed on her skin.

They barely moved, just held each other, as though slow dancing at the prom. The frenetic beat of the music, the flashing strobe lights, the thrashing bodies all around them made no sense against the slow roar of blood in her veins, the thick swirl of desire churning deep inside of her.

She let out a sigh of relief, pulling her hands out of his grip and wrapping them around his neck. Slowly, she moved closer to him, their hips connecting, bound like magnets, moving together in a slow, gentle sway. His arms came around her, pulling tighter, until their dance turned more into an embrace. Was this happening? This sweet, intimate moment with him? He was allowing himself to get close to her? His gentleness stole the breath from her lungs.

When his hands flattened on her back, when his hips surged into her, when she felt the shock of his hardness against her stomach, she pulled away from him.

What…what was that?

She fled into the crowd, not even knowing if he followed. Why had he done that? That deliberate gesture, announcing his interest in wanting to have sex with her? After sharing an intimate moment, he'd turned to sex. No, no, it hadn't been intimacy at all. It had been the precursor to sex.

Because that was all he knew. God, she was so stupid. Thinking he wanted something different from her. That somehow she was special. She pushed her way off the dance floor.

God, she was only human. She couldn't take much more of this…this teasing from him.

He shouldn't treat her like all the other girls he could screw and discard, pressing his hard-on into her like it was hers for the taking.

She hurried into the bathroom, locked herself in a stall and just stood there, unable to catch her breath, calm down her jittery nerves.

Hers for the taking. He had been. He'd made that perfectly clear. She closed her eyes, the feel of his erection igniting a flash flood of desire.

She wanted him inside her. She'd never wanted a man so desperately before. Had never felt it between her legs, the throbbing, the pulsing, the need.

She'd never felt things like this. And she loved it. She did. It didn't make her feel slutty or depraved or anything. It made her feel sexy.

She loved the way it made her feel.

She loved the way Slater made her feel. But not for one night. God, no. That just wasn't her at all.
Book Info:
From award-winning author Erika Kelly comes the first in a hot new series about a rock star on his way up—and the woman he wants to take all the way…
Emmie Valencia has what it takes to be the music industry's hottest band manager. She just needs to prove it. Determined to discover a killer new band, Emmie is ready to make her move. First stop: Austin, Texas.
As a sizzling hot lead singer, Slater Vaughn has no trouble raising heart rates—but his band's been flat-lining for years. When Emmie, his bandmate's sister, crashes with them in exchange for some free management, her industry know-how lands them a spot in the biggest music festival in Texas. But it isn't just her business acumen that catches Slater's attention. Emmie is sexy and warm, and—for the first time in his life—he wants more.
But as irresistible as Slater is, Emmie is done with musicians. In her experience, a man can't be a rock star and someone to trust with your heart—but Slater is determined to show her he's both.
Book Links:
Meet the Author: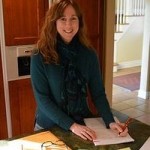 Award-winning author Erika Kelly has been spinning romantic tales all her life—she just didn't know it. Raised on the classics, she didn't discover romantic fiction until later in life. From that moment on, she's been devouring the genre and has found her true voice as an author. Over three decades she's written poems, screenplays, plays, short stories, and all kinds of women's fiction novels. Married to the love of her life and raising four children, she's lived in two countries and seven states, but give her pen and paper, a stack of good books, and a steaming mug of vanilla chai latte and she can make her home anywhere.
Website | Facebook | Twitter |