Today it is my pleasure to Welcome author 
Marie Harte
 to HJ!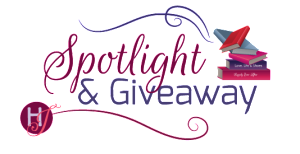 Hi Marie and welcome to HJ! We're so excited to chat with you about your new release, Zero to Sixty!

Hey, Harlequin Junkies!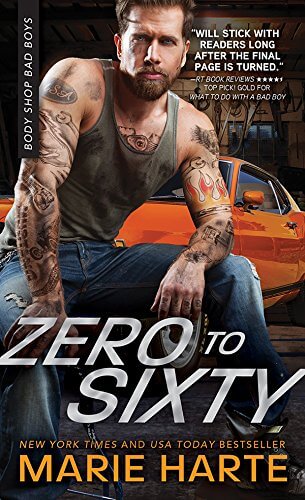 Thanks for having me here today. I'm so excited about the release of Zero to Sixty. The hero, Sam Hamilton, has been a growly, wounded, sarcastic SOB since I first started the series. He's the guy you don't want to get angry, because you don't know if you'll survive after the explosion hits. But Sam's got layers, and he's actually a softie under all those muscles and tattoos.

Some fun facts about Sam:
Sam met his best friend, Foley, in sixth grade. Sam was getting picked on, because he had a lot of attitude, even back then. Foley came to the rescue. Foley then took him home to his mom, and Sam has loved Foley and Eileen ever since.
He learned how to be a mechanic in prison and is actually great at fixing things
He's totally a dog lover. He had a hard time letting Macho (a Chihuahua) go, but there's something about a stray named Scruffy that really tugs at his heart.
He doesn't think he's worthy of love, and he deep down wants someone special in his life.
He drives a 1974 Challenger (complete with a V8 engine and hardtop).
He is head over heels for Ivy and has no idea what to do about that fact.
Favorite scene from Zero to Sixty:
One of my favorite scenes from the book is when Sam and Ivy are at his place watching some TV. (I love watching Tiny House Hunters so guess what they're watching? LOL) They've had a previous misunderstanding, where Sam thought he'd done something Ivy didn't want. He's now super careful with her, so she turns the tables, doing the seducing. I love how Sam wants her like crazy but holds himself back, so that she's the one making the moves.
Take it slow, Ivy. Don't rush him. A taste of pleasure is okay, though. But back off the whole relationship train. Not yet.
Yet meant she was thinking about a future with Sam in it. She let the idea mull while they watched two people on television try to cram eighteen hundred square feet worth of possessions into a two hundred square foot space. Idiots.
"Idiots." Sam snorted. "Why the fuck wouldn't they just get a storage shed? She wants to take all her shoes? What the hell is that about? Dude should say no, but he's all whipped and letting her lead the way. God."
Ivy bit back a grin, feeling the same. She and Sam had so much in common. It surprised her. She felt his hand on her hair, the way she'd sworn she'd felt him touch her earlier. That tender stroking, his soft sigh. Then he planted a kiss on top of her head.
She lost it. The sensual creature inside her threw caution to the wind. He's mine tonight. Screw you, rational Ivy.
Ivy scooted closer to Sam, loving how still he grew. He was totally aware of her and trying not to be. "Sam?"
"Yeah?" His voice could have cut gravel.
"Would it be okay if I kissed you?"
He seemed to stop breathing. He glanced down at her, and she did her best to appear innocent, batting her eyelashes.
"Uh, sure. Yeah. That would be okay." He coughed. "Just great."
She hid a smile. "I'm going to move so I can reach you."
"Yep. I'll sit right here." He put his arms out on either side of the couch. "Won't even touch you. All right?"
She nodded and gave him her version of a shy grin, when really she wanted to mount the man. No, tonight would be all for him. Then they'd be even, starting over. Dating, she hoped, her fingers crossed. "You're okay with this? I know last time we had that misunderstanding. I don't want to make you uncomfortable or anything." She paused. "But I really want to kiss you."
He leaned his head back against the couch and groaned. "Ivy, baby." His voice was thick. "You can do any damn thing you want to me. I'm okay with it all. I don't want to freak you out or anything though. I'm a big guy." She'd more than noticed. "I don't want you to feel threatened if I kiss you back, so I'll just sit here and let you take charge, okay?"
"You mean you'll take it like a man?"
He looked down at her and narrowed his eyes. "You think this is funny, huh?" He looked amused as well. "Well, do your best, hotshot."
She hiked her skirt up so she could straddle his lap. She stood on her knees, now slightly taller than Sam. She took his face in her hands, holding him while she stared into his eyes. "You're so pretty."
He flushed. "That would be you, not me."
She shook her head. "No. It's you." She closed her eyes and leaned closer, fanning her breath across his lips. One thing Ivy knew she could do well—kiss. She heard Sam's breath hitch, felt him shudder as her lips lightly brushed his, and let herself go as she flowed into a kiss that showed him just how she felt about him.
Tender, affectionate, caring. She learned his mouth, what he liked and didn't like. And Sam, bless him, seemed to like it all. He was breathing hard, sitting rock still, letting her touch him with no more than her mouth.
Excerpt. ©Marie Harte. Posted by arrangement with the publisher. All rights reserved.

Thanks for having me!

Giveaway:

Print copy of Zero to Sixty  (Body Shop Bad Boys) by Marie Harte
To enter Giveaway: Please complete the Rafflecopter form and post a comment to this Q:

What did you think of the excerpt spotlighted here? Leave a comment with your thoughts on the book…
Book Info: 
After her last disaster of a relationship, Ivy Stephens is content being single. She has her job, her apartment—and the cute little puppy she's seen hanging around. When he escapes, she finds her search efforts aided by a big, burly, devastatingly handsome man. One who claims a prior claim on her dog.
Sam Hamilton is at loose ends since his best friend fell in love. He finds a sense of purpose in rescuing strays. The puppy who's stolen his heart just happens to run into blond, beautiful Ivy. And Sam can't help hoping she'll take in one more stray—him—for good.
Meet the Author: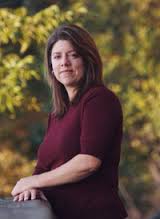 About the Author: Caffeine addict, boy referee, and romance aficionado, New York Times and USA Today bestselling author Marie Harte has over 100 books published with more constantly on the way. She's a confessed bibliophile and devotee of action movies. Whether hiking in Central Oregon, biking around town, or hanging at the local tea shop, she's constantly plotting to give everyone a happily ever after. Visit http://marieharte.com and fall in love.