Today, HJ is pleased to share with you

Amy E. Reichert's

new release: 

Luck, Love & Lemon Pie.

From the author of the The Coincidence of Coconut Cake comes a novel about a frustrated wife and mother who hatches a scheme to reignite her marriage—and risks everything in a gamble she hopes is a sure bet.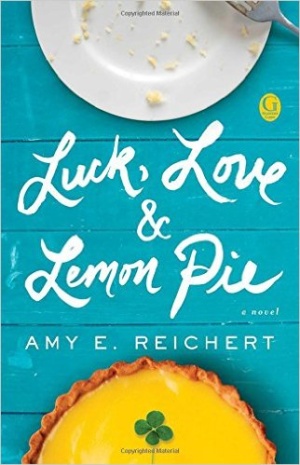 When Milwaukee-area wife and mother MJ Boudreaux notices her husband Chris seems more interested in the casino than her, she's more bothered that she isn't upset than by her husband's absence. She picks up poker as a way for them to spend more time together—and reignite their marital flame.

Although the game doesn't give her the quality time with Chris that she'd hoped, MJ finds she has a knack for it. Increasingly unhappy at home, she turns to the felt top of the poker table for comfort. Intoxicated with newfound freedom, MJ begins spending more time at the gambling tables and less with her family, finally carving out for herself a place outside her role of wife and mother.

After a string of great wins, MJ finds herself in Vegas, attracting the attention of a certain magnetic poker star. But when she's forced to choose between her family and her new exciting lifestyle, the stakes may be higher than she thought and MJ will have to play her hand carefully…or risk losing it all.

Here are Amy's top scenes from LUCK, LOVE & LEMON PIE.
1. The flashback to when MJ and Chris met in the 80s. I love this scene. It comes at a time in the book when you don't really like either of them because they're being stupid and making dumb decisions. Seeing their younger selves, you see their immediate chemistry and playfulness. And there is pie.
Lisa leaned in to drunk-whisper, "Isn't he adorable?"
MJ could see Chris's mouth twitch upward. He had heard.
MJ whispered back, "Need me to be your wingman?"
"Not for me, for you." Lisa poked MJ in the chest.
Before she could respond, Chris slipped a paper plate and plastic fork into her hands.
"Saved by the pie," he said with a wink.

2. I love the opening scene. In fact, I love the opening line. There's something about a woman who doesn't give a flying fudge that she's eaten an entire pie in public. It's one of the many reasons I adore MJ.
"It took MJ one hour forty-seven minutes and three old-fashioneds to eat the entire anniversary pie herself."

3. I love all my Doyle scenes, but I think my favorite involves a very special gold poker chip. It's one of the first scenes I wrote.
Doyle held the gold chip between his thumb and index finger, light enough that it could spin as if on an axis.
"Close your eyes."
MJ opened her mouth to protest.
"Trust me," he said.
She closed her eyes slowly as he set the cool, gold edge on the back of her right hand and rolled it up her bare arm.

4. There's a scene where a character named Jerry tells MJ about his own long marriage. This was one of the last scenes I wrote and I cried as I typed it.
"When the love is real, even when you can't find it under mountains of hurt feelings and shuttered emotions, it's not really gone. All it takes is finding one new reason to fall in love. Just one, and all the other reasons become clear again."

5. There are also a few nuggets for those that have read THE COINCIDENCE OF COCONUT CAKE. I had fun working those in—but I think I'll let the readers find those on their own.
Excerpt. ©Amy E. Reichert. Posted by arrangement with the publisher. All rights reserved.


Giveaway:

2 Print copies of LUCK, LOVE, AND LEMON PIE by Amy E Reichert
To enter Giveaway: Please complete the Rafflecopter form and post a comment to this Q:

What did you think of the excerpts spotlighted here? Leave a comment with your thoughts on the book…
Meet the Author: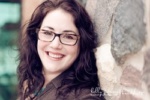 Amy Reichert earned her MA in Literature from Marquette University, and honed her writing and editing skills as a technical writer (which is exactly as exciting as it sounds). As a newly minted member of the local library board, she loves helping readers find new books to love. She's a life-long Wisconsin resident with (allegedly) a very noticeable accent, a patient husband, and two too-smart-for-their-own-good kids. When time allows, she loves to read, collect more cookbooks than she could possibly use, and test the limits of her DVR.