Today, HJ is pleased to share with you

Melinda Leigh's

new release: 

Say You're Sorry

In a new series from Wall Street Journal bestselling author Melinda Leigh, former prosecutor Morgan Dane faces the most personal—and deadly—case of her lifetime.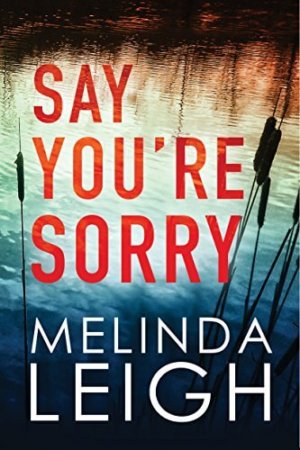 After the devastating loss of her husband in Iraq, Morgan Dane returns to Scarlet Falls, seeking the comfort of her hometown. Now, surrounded by family, she's finally found peace and a promising career opportunity—until her babysitter is killed and her neighbor asks her to defend his son, Nick, who stands accused of the murder.

Tessa was the ultimate girl next door, and the community is outraged by her death. But Morgan has known Nick for years and can't believe he's guilty, despite the damning evidence stacked against him. She asks her friend Lance Kruger, an ex-cop turned private eye, for help. Taking on the town, the police, and a zealous DA, Morgan and Lance plunge into the investigation, determined to find the real killer.

But as they uncover secrets that rock the community, they become targets for the madman hiding in plain sight.

Read an exclusive excerpt from Say You're Sorry:
"Felicity says Tessa went to a party at the lake with Nick Zabrowski last night." Morgan summed up the conversation for Lance.

"Isn't that the kid who lives across the street from you?"

"Yes. I don't understand why the Palmers wouldn't like him." Morgan put her phone back into her tote.

"Fighting with guardians and lying about a boy isn't too unusual for an eighteen-year-old." Lance turned the Jeep around. "She probably found another friend to stay with last night."

"I hope."

The lake wasn't far away. Lance drove past the gazebo and picnic areas, then turned off the main road onto a dirt and grass lane. The local teenagers liked to hang out in a spot that wasn't part of the public area. A footpath connected the park with the clearing. But it was faster to take the service road the kids used.

Morgan grabbed the handle on the top of the door as the Jeep bounced along. It was nearly two a.m. before they drove into the clearing at the edge of the lake. Their headlights swept across trees, dark water—and a white Honda Accord parked near the bank.

Morgan pointed. "There's her car. It would be wonderful if she just went home with a friend."

Lance stopped the Jeep, and they got out. Wings flapped overhead and a high-pitched squeak almost made Morgan jump back into the SUV.

"Was that a bat?" Morgan pulled her flashlight out of her tote.

"Probably." Lance leaned back into the Jeep for a flashlight of his own and switched it on.

"Are you armed?"

"Yes."

Morgan stepped closer. She was an independent, professional woman, but bugs and bats were not on her list of favorite things. "I should have brought my gun."

Lance chuckled. "I promise to shoot any bats that attack us."

"I'm going to hold you to that."

The soil was sandy, and in the center of the clear area, generations of kids had dug out a pit for bonfires. Lance played his beam across the pit, full of ashes and scorched wood. Empty water bottles, beer cans, and fast food takeout bags littered the area.

"Doesn't matter how many times the police run the kids out of here." Lance stood next to her. "They always come back."

Morgan spotted more litter at the water's edge. "Were we this messy and inconsiderate?"

"I don't remember being interested in food when we were out here." Lance paused. "I do remember making out in the back of my car."

"I'll bet you do." Morgan shone the flashlight on his face.

His grin was too wide. "I'll bet you remember steaming up my car windows too."

"I admit nothing." But yes, she did. "Your ego doesn't need feeding." She poked his arm. "Your head will get bigger than your muscles."

He wiggled an eyebrow. "You noticed my muscles."

With an amused snort, she shifted the light back to the ground, turning her attention—and hopefully Lance's as well—back to Tessa's car.
Excerpt. ©Melinda Leigh. Posted by arrangement with the publisher. All rights reserved.


Giveaway:

Ebook: SAY YOU'RE SORRY (Morgan Dane) by Melinda Leigh
To enter Giveaway: Please complete the Rafflecopter form and post a comment to this Q:

What did you think of the excerpt spotlighted here? Leave a comment with your thoughts on the book…
Meet the Author: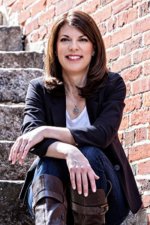 Melinda Leigh abandoned her career in banking to raise her kids and never looked back. She started writing as a hobby and became addicted to creating characters and stories. Since then, she has won numerous writing awards for her paranormal romance and romantic-suspense fiction. Her debut novel, She Can Run, was a number one bestseller in Kindle Romantic Suspense, a 2011 Best Book Finalist (The Romance Reviews), and a nominee for the 2012 International Thriller Award for Best First Book. She is the author of the Midnight Novels, including Midnight Exposure (a finalist for the Daphne du Maurier Award for Excellence in Mystery/Suspense) and Midnight Sacrifice.