Today it is my pleasure to Welcome author
Patti Callahan Henry
to HJ!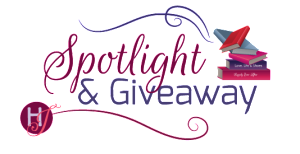 The women who spent their childhood summers in a small southern town discover it harbors secrets as lush as the marshes that surround it…
Please summarize the book for the readers here: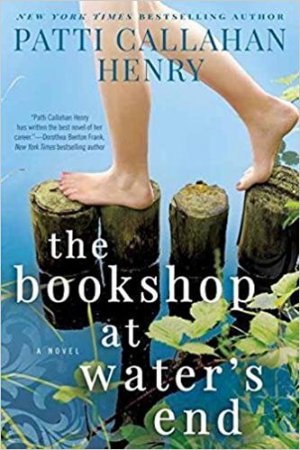 Bonny Blankenship's most treasured memories are of idyllic summers spent in Watersend, South Carolina, with her best friend, Lainey McKay. Amid the sand dunes and oak trees draped with Spanish moss, they swam and wished for happy-ever-afters, then escaped to the local bookshop to read and whisper in the glorious cool silence. Until the night that changed everything, the night that Lainey's mother disappeared.

Now, in her early fifties, Bonny is desperate to clear her head after a tragic mistake threatens her career as an emergency room doctor, and her marriage crumbles around her. With her troubled teenage daughter, Piper, in tow, she goes back to the beloved river house, where she is soon joined by Lainey and her two young children. During lazy summer days and magical nights, they reunite with bookshop owner Mimi, who is tangled with the past and its mysteries. As the three women cling to a fragile peace, buried secrets and long ago loves return like the tide.

Please share a few Fun facts about this book…
#1. My childhood summer cottage in Cape Cod, Massachusetts, inspired this book. When I went to visit it after thirty-five years, I realized that memories were being unlocked by the landscape. I felt and saw how being in that place again meant I remembered things that had happened there – both good and bad. So as my character, Bonny Blankenship states, "Memory is landscape and landscape is memory."
#2. My college education was medical – I was a nurse with a Master's degree in Pediatrics. Yet, this is the first novel of my twelve in which the main character has a medical job. I imbued my love of that career into Bonny's obsession with healing and Emergency Room work.
#3. The character, Mimi, who owns the bookshop, was also in my novel, THE IDEA OF LOVE. I fell so in love with her, as did the readers, that I brought her with me. This is the first time I've carried a character to the next story.
#4. The little boy, George, is named after my youngest son.
#5. My original title for this book as The Summer Sisters, but I quickly realized that the bookshop was the center for the novel – both physically and emotionally.
Thanks for blogging at HJ!
Giveaway:

Print copy of THE BOOKSHOP AT WATER'S END by Patti Callahan Henry
To enter Giveaway: Please complete the Rafflecopter form and Post a comment to this Q:

Mimi the bookseller has affected the character's lives for generations. Do books and bookstores have the capability to change us and/or our lives?
Meet the Author: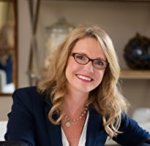 Patti Callahan Henry is a New York Times bestselling author whose novels include The Idea of Love, The Stories We Tell, And Then I Found You, Coming Up for Air, The Perfect Love Song, Driftwood Summer, The Art of Keeping Secrets, Between the Tides, When Light Breaks, Where the River Runs and Losing the Moon. Short-listed for the Townsend Prize for Fiction, and nominated multiple times for the Southern Independent Booksellers Alliance (SIBA) Book Award for Fiction, Patti is a frequent speaker at luncheons, book clubs and women's groups.