Today, HJ is pleased to share with you Christine Feehan new release: 

Leopard's Fury

A ruthless criminal unleashes his most feral desires in the new Leopard novel from the #1 New York Times bestselling author of Wild Cat.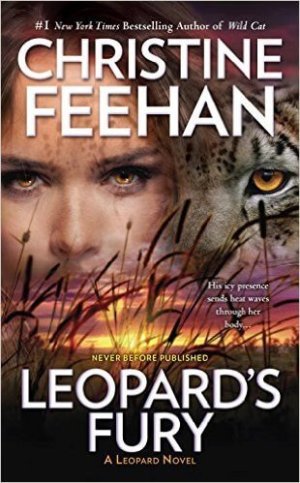 Passion melts the will of an ice-cold criminal when he meets the one woman who can tame the beast inside him.

Today I'm pleased to share with you my Favorite Scenes from LEOPARD'S FURY:

Scene 1: I loved this scene because it said so much about the hero right away and really, about Evangeline as well. She loved her shop and it was a part of her. She wanted him to see it, how much love she put into it, but she was fairly certain he couldn't see any beauty at all.
The bell over the bakery door tinkled merrily, at odds with the tension in the room. Both turned their heads toward the sound. Evangeline's breath caught in her throat. She'd grown up around dangerous men. Criminals. Horrible, cunning, viciously cruel men. She knew criminals. She had a radar for them. No one needed radar to know without a single doubt that the man walking through the door of her bakery was dangerous. Terrifyingly so.
He glanced around her beautiful little shop and saw every single detail, yet he didn't see it because there could be no appreciation. None. There was no emotion on his face or in his flat, cold, dead eyes. Beautiful eyes. Gorgeous eyes. A shocking blue. Like the blue ice of a glacier. His lashes were long and as black as night, framing those ice blue eyes.

Scene 2: This scene was of particular importance because this was the kiss that told the hero exactly what mattered to him. He was so far gone long before he ever touched her, and in that moment he knew. He also knew that she was almost as far gone as he was.
He might have kissed her for all the wrong reasons, but the moment his lips touched hers, those reasons became all about Evangeline. Tasting her. Losing himself in her taste. In that fire that rose so fast he didn't know when the ice melted and the burn started. Only that it was there. That her mouth was paradise and he never wanted to leave.
He kissed her like he owned her. He kissed her like he was in mad, passionate lust with her. He kissed her like he loved her. Because he felt all of those things at once. She should have pushed him away, but she didn't. She opened her mouth under his and gave herself to him. Evangeline didn't do anything in half measures. She gave herself completely to him, handling herself into his keeping without hesitation.

Scene 3: This was a moment in the book where Evangeline had to make a decision. She thought she'd already made it, but then she looked at Alonzo and was aware he knew what that decision was. She also knew he belonged to her, body and soul. I loved this moment.
The moment the cameras went online, her breath caught in her throat. Alonzo had just shifted. He was in the house. Naked. She tried not to look as he caught a pair of trousers and casually pulled them up. He listened to what the others were saying. She didn't turn on the audio. She didn't dare because she would fall under his spell all over again. His voice hypnotized her. She started to turn away from the screen when he suddenly looked up, straight at the camera.
Her breath caught in her throat. Felt trapped in her lungs. He knew. He looked—desolated. Destroyed. His eyes were pure cat, his leopard still prowling close to the surface. Before she could stop herself her hand went to the screen and touched his face. So alone. So frozen. Her Russian. The Iceman. Her heart contracted. She ran a finger down the lines of his face in a small caress.
Excerpt. ©Christine Feehan. Posted by arrangement with the publisher. All rights reserved.
Giveaway:

Print copy of LEOPARD'S FURY (A Leopard Novel) by Christine Feehan
To enter Giveaway: Please complete the Rafflecopter form and post a comment to this Q:

What did you think of the excerpt spotlighted here? Leave a comment with your thoughts on the book…
Book Info: 
With her own bakery in San Antonio, Evangeline Tregre made a new life far from the brutal lair of shifters she was born into. Though she is all too aware of her leopard-shifter blood, she never felt the sensation of a wild animal stirring inside her. Not until Alonzo Massi walked into her bakery. The powerful shifter is as irresistible as he is terrifying, but his icy demeanor tells her to keep her distance.
Alonzo knows better than to let himself get involved with someone like Evangeline. She doesn't deserve the type of danger that follows him, or the threat of his Amur leopard. But even with his lean muscle and iron will, Alonzo isn't strong enough to stay away from the one woman who can make him feel at peace. And when their secret lives draw a mortal threat, Alonzo unleashes the feral passion he keeps pent up inside himself.


Meet the Author: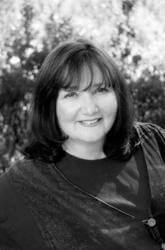 Christine Feehan is the #1 New York Times bestselling author of the Dark series, the GhostWalker series, the Leopard series and the Sea Haven series.  She lives in Northern California.  Connect with her online at christinefeehan.com and Facebook.com/christinefeehanauthor, and Twitter.com/AuthorCFeehan.