Today it is my pleasure to Welcome author
Tara Taylor Quinn
to HJ!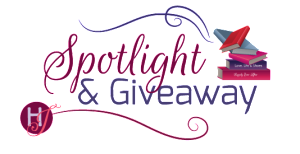 Hi Tara and welcome to HJ! We're so excited to chat with you about your new release, The Fireman's Son!
Please summarize the book for the readers here: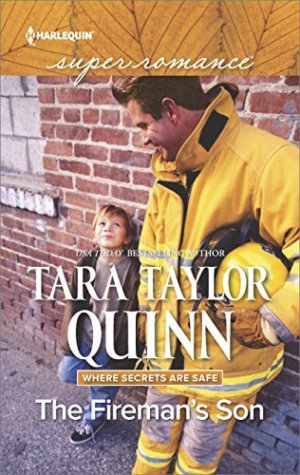 The Fireman's Son is about second chances. It's about finding love before you're mature enough to handle it with care – and then finding it again when it hurts too much to discover that there are some things you can't ever get back. In the end, it's about the power of true love – no matter what you've done to it, it will survive – and thrive!

Please share the opening lines of this book:
REESE BRISTOW WOULD not normally race to the scene of a small fire on the beach in the middle of the night. Even though private property could potentially also go up in flames. The property was abandoned.
Please share a few Fun facts about this book…
The sleepwalking scenes came from real life experiences.
My husband was a paramedic and I got some good information from him for an accident scene in the book.
My husband and I were college sweethearts who, like Reese and Faye, were so in love, so afraid of being hurt, that we misunderstood things and lost each other for a time.
Please tell us a little about the characters in your book. As you wrote your protagonist was there anything about them that surprised you?
Faye wanted to be a nurse and had to settle for being a paramedic – in the end, life sent her where she would be the most happy. She loves her work and it's not 'settling' at all.
Reese knew from the time he was young he wanted to be a firefighter. He's 'hot shot' trained and was completely right in his early assessments of himself. He was born to the job. He just had no idea what it would take out of him.
Reese completely surprised me in the scene where he is in the woods speaking with Elliott. I had no idea what was going to come out of that scene, no clue how it would play out, and no knowledge of my ability to write the dialogue that happened there. I was in tears when it was done.
If your book was optioned for a movie, what scene would you use for the audition of the main characters and why?
Reese has just the night before, at a fire scene, discovered that the department's new hire is the love of his life who broke up with him in a text message when they were in college. He hadn't seen her since. The next morning, he's summoned her to his office to get her out of his life immediately. He doesn't know it yet, but her son's life could very well depend on her keeping this particular job.
"You're going to fire me," she said before he got a word out of his mouth.
Damn her. Reading his mind when she was his girlfriend was one thing. But now…there had to be something illegal about that. Invading a person's mind against their will.
"I am." She'd broken up with him in a few words. He could fire her the same way.
At least he'd given her the respect of doing it in person.
He could have texted her. Told her not to bother coming in.
"I'm going to beg you not to do so," she said, standing there with her hands at her sides. Not at all challenging.
And yet he felt…pushed.
Reese didn't like feeling pushed. Most particularly not by a five-foot-three-inch woman with a cute ass and a cheating heart.
"Beg all you want," he said, meaning to hand her the paperwork he'd already filled out. And signed as he told her that it wouldn't do any good.
As he turned to pick up the page lying on his desk, she said, "Please, Reese, I need this job." The pleading in her voice stabbed his injured heart.
What do you want people to take away from reading this book?
First, their reading pleasure! And I hope to put out into the universe, once again, the sure knowledge that it is only when we listen to our true hearts, to our deepest core, instead of just our minds, that we will find true happiness.
What are you currently working on? What other releases do you have planned for 2017?
I'm currently working on the first book of a new trilogy that is a new branch on my Harlequin tree! In addition to writing for Superromance, I've signed a four book deal with Special Edition. This first trilogy revolves around a daycare run by a divorced woman whose ex-husband owns the professional building in which her business sits. But more on that much later. The first book has to do with a stolen baby…
Other releases for 2016 include: For Joy's Sake, Harlequin Superromance, in August; and A Family For Christmas, Harlequin Superromance in November. Both are part of the Where Secrets Are Safe series. Previously this year I had The Cowboy's Twins, my last Harlequin Heartwarming, in January; and Her Secret Life, Superromance Where Secrets Are Safe, in March!

Thanks for blogging at HJ!
Giveaway:

Three e-Book copies of Wife By Design (Book One in Where Secrets Are Safe) by Tara Taylor Quinn – to three different readers.
To enter Giveaway: Please complete the Rafflecopter form and Post a comment to this Q:

Can you think of a time when you listened to your head instead of your heart, and regret doing so?
Excerpt from The Fireman's Son:
She was looking him right in the eye. Not fidgeting. Not even blinking.
The woman was honestly and sincerely begging him.
It kind of threw him for a loop and he had to remind himself that she'd texted him to break up with him. Because she'd met another man.
"Your husband doesn't make enough to pay your bills?" That was it. Remember Mr. Walker. Had she cheated on him, too? And how many in between him and Reese?
"I'm divorced." That seemed to mean more to her than it did to him.
He almost told her he was sorry to hear it. But he wasn't. What he was, was pissed. Pissed that she was there at all.
And pissed that he hadn't kicked her out yet.
"Just out of curiosity, who broke it off? Him or you?"
If she said the guy had left her…if she really was alone and in need…
"I did."
Of course she did.
And then came to beg him to take her in?
Uh-uh. No way. In hell.
Or out of it. He held the termination paper out to her.
He was done with her.
"I…have a son…Reese."
His hand suspended, the paper hanging there between them, he looked at her.
"His name's Elliott. He's…during the day he's…there were only two places in the country that offered the kind of non-resident counseling and education that he needs and the other one is on the east coast. I'd have to recertify and…"
She had a son. His hand dropped to his side. His Faye. The woman he'd thought would be the mother of his children…had a son.
"He's severely at risk, Reese. To move him now, after he's started the program…to move him from southern California, the only home he's ever known… Please…give me a second chance to show you that I have what it takes to be reliable. I'm good at my job. Really good. You've seen my credentials and performance reports. I won't let you, your department or Santa Raquel down."
He heard the last part. Couldn't focus on it
"Severely at risk," he repeated. "What does that mean?"
When she ran her tongue over her lips, he almost turned his back on her. If she thought she was going to play him with that old maneuver…
Her kid probably wasn't at risk at all…
"He's at The Lemonade Stand."
He froze. "The Lemonade Stand's for victims of domestic violence," he said.
She nodded.
She'd asked for a divorce. And the kid was with her.
"Your ex hit your son?"
She shook her head.
Then who had? Surely not her. Faye might be a cheater but she was most definitely not someone who would strike out in anger. Ever. She'd had the most trusting, giving, generous, nurturing heart…
"Who then?"
"Me." For the first time since she'd entered the room, her gaze dropped from his, falling to the floor.
"You hit your son?" The world had gone from ridiculous to unrecognizable. Who was this woman? What had happened to drive her to do such a thing?
She shook her head. Shuddered. And then looked up again, something new her eyes as she looked at him. "No, Reese, my ex-husband hurt me, not our son."
Excerpt. © Reprinted by permission. All rights reserved.

Book Info:
Secrets are burning out of control
After she broke his heart in college, Faye Walker is the last person fire chief Reese Bristow ever expected to see again, especially as his new EMT. But that's not Reese's only surprise. Faye has an eight-year-old son, Elliott, whose counseling at The Lemonade Stand shelter is her first priority.
It's nearly impossible to accept that she had a child with another man—and married that man—right after their breakup. Trusting Faye won't be easy. Especially when she reveals a secret about the boy that might tear them apart for good.

Buy: Goodreads│Amazon│Barnes & Noble│Harlequin


Meet the Author: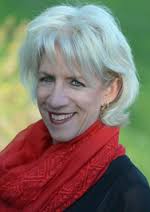 The author of more than 70 original novels, in twenty languages, Tara Taylor Quinn is a USA Today bestseller with over six million copies sold. A 2015 RITA finalist Tara appears frequently on bestseller lists, including #1 placement on Amazon lists, and multiple showings on the Publisher's Weekly Bestseller list. She has appeared on national and local TV across the country, including CBS Sunday Morning.
Tara is a supporter of the National Domestic Violence Hotline. If you or someone you know might be a victim of domestic violence in the United States, please contact 1-800-799-7233.
Connect: Website│Goodreads│Amazon│Facebook│Twitter│Pinterest│Instagram│Wattpad