Today, HJ is pleased to share with you

J. S. Scott's

new release: 

The Billionaire's Voice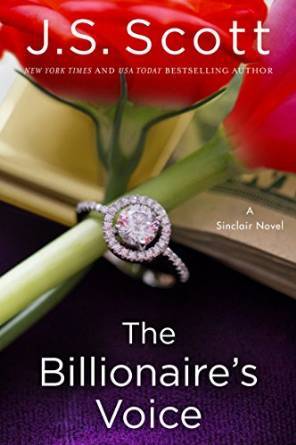 As an extreme-sports mogul, billionaire Micah Sinclair is comfortable taking risks. But nothing—and no one—has ever challenged him like Tessa Sullivan. He's fascinated by the woman who's overcome so much, including the loss of her hearing.

The petite blonde dynamo, a small-town restaurateur on the Maine coast, is the most courageous person he knows, and he wants her in his bed. Now all he has to do is convince Tessa to explore their desire.

After a lifetime of loss, Tessa's finally come to terms with her limitations. Or she would, if a certain sexy businessman weren't pushing her to want more. And to want him. All her remaining senses are clamoring for her to touch, taste, and feel. But her doubts tell her to go slow when their passion gets too hot.

Micah's determined to prove to Tessa that she can still have everything she's ever wanted, including his love. But will she listen to her head—or her heart?

Enjoy an exclusive excerpt from The Billionaire's Voice: 
She's just as beautiful as I remember!
As if he'd ever forget her staring at him like he was some kind of apparition when he'd stepped out of the shower at Jared's guesthouse, the first time they'd met? Her expression had turned from one of terror to mortification, then finally curiosity as she'd surveyed his body.
For some reason, Tessa had intrigued him from day one, and his preoccupation with her intensified after every encounter they had.
He'd gotten very little opportunity to talk to her during Evan's wedding. Micah had been the only Sinclair cousin who had made it to Amesport for the official union between Evan and Miranda "Randi" Tyler. Julian had been in the middle of shooting a film out of country, and Xander was in no shape to travel. Regrettably, Micah had needed to leave right after the reception, and had only exchanged a few words with Tessa that day.
But that doesn't mean I haven't thought about her.
Being back in Amesport felt good, real. He'd tried lying to himself when he'd bought Randi's old home and much of the surrounding area, adamantly putting the notion in his brain that it would be a good buy from a business perspective. Okay, yeah, it probably would be a good investment since the town was growing. Maybe if he wanted to commercially build up the area he'd bought, it might even be reasonable. His cousin Jared had married a woman who had a steadily growing business in Amesport, and Randi's special-learning-needs school would probably open next year. Eventually, the town would expand and grow. The speculation would make sense. But that wasn't the reason he'd bought up the land. He was kidding himself, trying to rationalize the unreasonable. In reality, his reasons were far more personal.
Tessa came out of the bedroom looking breathless and rumpled.
On her, the just-rolled-out-of-bed look was incredibly sensual. He wondered if that's how she'd look after she came for him, and the desire to find out was nearly overwhelming.
Micah groaned inwardly as he noticed the perfectly modest shorts and the red T-shirt she was wearing. Her hair was probably still drying, but the plump curls were already visible, making him want to bury his fingers into the blonde, disorderly, spiraled locks to see if they were as soft and silky as they looked. On closer scrutiny, he didn't see any makeup on her face, but her skin was glowing. The light-green eyes looking at him expectantly nearly did him in. The feeling that he'd seen her face before he'd ever met her hammered at him once again.
He wanted Tessa Sullivan—had from the first time he'd seen her. Hell, he thought about her all the time, and she haunted his dreams even though he barely knew her. Honestly, he knew that she was one of the reasons he was here. He needed to get over his crazy obsession with the petite blonde, spend enough time with her to realize that his fantasies were nothing like reality. Micah was convinced that once he got to know Tessa, his fascination with her would stop tormenting him all the way to New York…
Excerpt. ©J. S. Scott. Posted by arrangement with the publisher. All rights reserved.
Giveaway:

Digital copy of THE BILLIONAIRE'S VOICE (The Sinclairs Book 4) by J.S. Scott
To enter Giveaway: Please complete the Rafflecopter form and post a comment to this Q:

What did you think of the excerpt spotlighted here? Leave a comment with your thoughts on the book…
Book Info: 
Title: The Billionaire's Voice
Author: J.S. Scott
Release Date: August 30, 2016
Publisher: Montlake Romance


Meet the Author: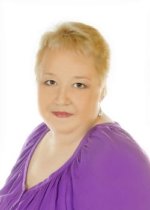 J.S. Scott is a NY Times & USA Today bestselling author of erotic romance. She's an avid reader of all types of books and literature. Writing what she loves to read, J.S. Scott writes both contemporary erotic romance stories and paranormal romance erotics. They almost always feature an Alpha Male and have a happily ever after because she just can't seem to write them any other way! She lives with her husband in the picturesque Colorado Rockies. You can write to the author at jsscott_author@hotmail.com.
Social Media Links
Website: http://authorjsscott.com
Facebook: https://www.facebook.com/authorjsscott
Twitter: https://twitter.com/AuthorJSScott