Today it is my pleasure to Welcome author
Tawna Fenske
to HJ!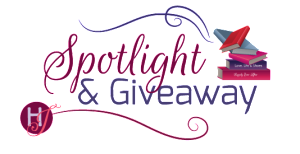 Hi Tawna and welcome to HJ! We're so excited to chat with you about your new release, Now That It's You!
Please summarize the book for the readers here: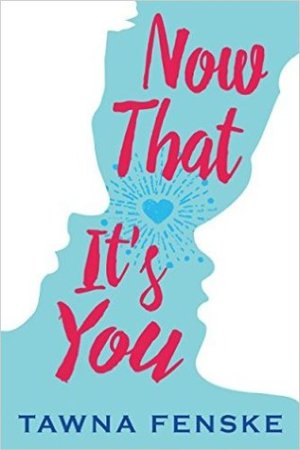 Talented chef Meg Delaney hasn't spoken to her cheating ex-fiancé, Matt Midland, for two years. Ditching him at the altar after blurting out "I can't" instead of "I do" would sour any relationship. But now, just as Meg is finally ready to bury the hatchet, she learns closure is permanently off the menu. And the kicker? Matt's brother, Kyle, is back in her life, stirring up feelings that are equal parts guilt and lust.
Meg was the best thing that never happened to Kyle. He couldn't make a move on his brother's girlfriend—even if Matt didn't value her nearly enough. The situation is even more complicated now that Meg's bestselling aphrodisiac cookbook has spawned a legal battle with the Midlands. Maybe he should stay away. But love, like family, plays by its own rules. And the one woman he shouldn't want might be the only one who's perfect for him.

Please share the opening lines of this book:
Meg Delaney kept one hand clenched on the steering wheel as she slammed her fist into the smiley face balloon hovering over her right shoulder.
"Get!" she growled. The balloon bopped between the headrests, leering at her in metallic yellow and black.
"Come on, relax." Meg's best friend, Jess, caught a fistful of ribbons trailing from the balloon bouquet and dragged the whole mess out of Meg's line of sight. "You're going to crash and kill us both and then how will you explain that to the cops?"
"Not very well if I'm dead," Meg pointed out, keeping a wary eye on the red and blue balloon that slipped from Jess's grasp. It bounced bright and cheerful against the backseat roof of her Subaru, broadcasting its "get well soon" message in a loopy script. The weird cursive font made the last word look more like "soup," and Meg wondered if she should have opted for an edible gift instead of balloons. Maybe a bouquet of cake pops or a tin of yogurt-covered pretzels.
What did etiquette dictate when visiting your ex-fiancé in the hospital after two years of not speaking?
Please share a few Fun facts about this book…
I love to cook, and I'm especially fascinated by the notion that some foods have aphrodisiac qualities. That's why it was so much fun for me to write Meg, my heroine who authored an aphrodisiac cookbook in Now That It's You.
The hero in this book has an Australian Kelpie named Bindi. Not-so-coincidentally, I also have an Australian Kelpie named Bindi. For those not familiar with Kelpies, they're like regular herding dogs on crack.
I like lacing subtle details from previous books into my new ones so devout readers can catch them. Fans of About That Fling might notice the opening scene in Now That It's You takes place at Belmont Health System, which is the hospital where Adam and Jenna worked in About That Fling. Later in the book, they might also catch a passing reference to Sunridge Vineyeards, which is the setting in my March 2016 release, Let It Breathe.
What first attracts your hero to the heroine and vice versa?
Kyle Midland has been attracted to Meg Delaney for more than a dozen years, but could only admire her from afar since she was his brother's girlfriend, then fiancée, then ex-fiancée after she fled the wedding before tying the knot.
Meg, on the other hand, spent a dozen years devoted to Kyle's brother, Matt Midland. Unfortunately, Matt turned out to be a cheating jerk, and it's not until a cruel twist of fate throws her back into the Midland family orbit that she realizes she may have belonged with Kyle all along.

Using just 5 words, how would you describe hero and heroine's love affair?
Complicated, quirky; worth the heartache.

What can you share about their first kiss…
Kyle and Meg's first kiss takes place in a broom closet at his brother's funeral. It's, um….awkward.
If your book was optioned for a movie, what scene would be absolutely crucial to include?
Probably the scene where Meg is trying to avoid Kyle's calls, but shoves her phone in her bra while jogging and accidentally boob-dials him via FaceTime. This, uh….may have actually happened to me in real life. My boobs tried to FaceTime a photographer I barely know and work with in a professional capacity. He hasn't looked at me without blushing for two years.
What are you currently working on? What other releases do you have planned for 2016?
Now That It's You is my third release of 2016, and since it launches in September, that may be it for this year. It's possible the sorta-secret book I'm working on for Entangled Publishing's "Scorched" line (think super-crazy-sexy-steamy) might make it in November or December, but I can't say too much about that one yet.
I have several new releases in 2017, including my next release with Montlake Publishing. This Time Around. That comes out in April 2017, with a story of two high school sweethearts who split up on less-than-friendly terms in college. They meet up again sixteen years later and realize life took them in much different directions than they expected—and that their new paths might lead them straight back to each other.

Thanks for blogging at HJ!
Giveaway:

Ebook: Now That It's You by Tawna Fenske
To enter Giveaway: Please complete the Rafflecopter form and 

Leave a comment with your thoughts on the book…
Book Info:
Title: NOW THAT IT'S YOU
Author: Tawna Fenske
Release Date: September 6, 2016
Publisher: Montlake Romance
Goodreads: https://www.goodreads.com/author/show/4633448.Tawna_Fenske


Meet the Author: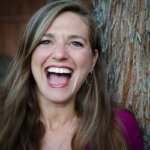 Tawna Fenske is a romantic-comedy author who writes humorous fiction, risqué romance, and heartwarming love stories with quirky twists. Her offbeat brand of romance has been praised by Booklist as "a tame Carl Hiaasen on Cupid juice," and her debut novel, Making Waves, was a nominee for RT Book Reviews' contemporary romance of the year. She is a fourth-generation Oregonian who can peel a banana with her toes and loses an average of twenty pairs of eyeglasses per year. She lives in Bend, Oregon, with her husband, her stepkids, and a menagerie of ill-behaved pets.
Website | Facebook | Twitter |