Today it is my pleasure to Welcome authors 
Kristin Cast & P.C. Cast
to HJ!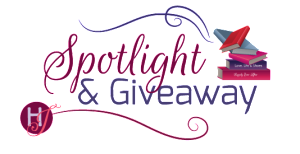 The co-authors of the bestselling House of Night series reunite with a haunting, romantic, suspense-filled, original novella in The Escaped series.
Please summarize the book for the readers here: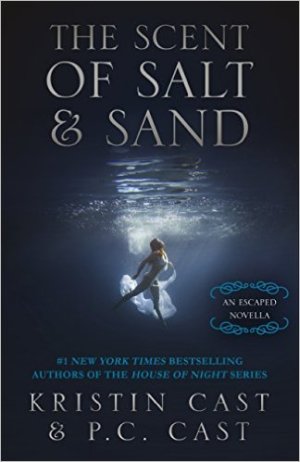 My fabulous editor and I worked on the cover copy together!
Eons ago, Sirens were exiled from the Mortal Realm, held captive in a cove at the edge of Tartarus. They are beautiful beyond imagination, but deadly beyond compare. And they have set their sights on breaking free.
They risk everything to sneak out of Tartarus and ascend to the forbidden Mortal Realm with one mission—mate with human men to dilute their cursed bloodline and form a new race of Sirens, free from their prison in the Underworld. But for a Siren to become pregnant, she must revert to her True Form, a horrifying sight that drives men to madness, and makes killing them a mercy. In modern San Francisco, the Sirens blend in; each woman has a singular goal, and each man she meets is her prey…
Melody Seirina has always been different. She doesn't believe that she'll be able to bring herself to take a human life, even when the fate of her people rests on her willingness to do so. She's even more convinced when she meets Dean, a charming cop who sees a loving future with her. Their romance threatens two worlds, the one the Sirens fled from, and the one that will destroy them if they can't complete their mission as soon as possible. Melody will have to make a decision—risk the future of her people or follow her heart.

Please share the opening lines of this book:
"Once, when the world was young and wild, and immortals walked beside mortals, Achelous, the most ancient and feared of the river gods, fell in love with Calliope, the exquisite Muse of epic poetry. Their affair was brief, but passionate. The gods loved with such blazing desire that, as with any all-consuming fire, their love extinguished on a pyre of self-absorption."
Please share a few Fun facts about this book…
PC Cast and I went to all the San Francisco settings.
We totally changed the ending, (and how it ties into a HEA in Cerulean Sea – The Escaped Book Three), because we fell in love with Dean.
PC and I had the same reaction to Alcatraz as Melody did.
Please tell us a little about the characters in your book. As you wrote your protagonist was there anything about them that surprised you?
What surprised me most about our hero, Dean, was his kindness and his ability to empathize so fully with Melody. Here he was, this tough, sexy, San Francisco police officer, and you wouldn't expect him to also be a little dorky and shy, but he is. He's also a loving grandson and a man who believed so much in true love that…oops! Can't tell you the rest or it'll spoil the end!
The strength of our heroine, Melody, really surprised me. Don't get me wrong, we'd always planned on her being strong, but it's hard to be certain about what a character will do until they're put in a position in which they need to choose. No part of Melody ever even looked for the easy way out. She was true to herself throughout the novella, and continued to be true to herself throughout Cerulean Sea.
If your book was optioned for a movie, what scene would you use for the audition of the main characters and why?
Dean and Melody's first kiss:
"The taste of him surprised her. There was wine on his breath as it mingled with hers, but there was something else, something mysterious and alluring."
What do you want people to take away from reading this book?
PC and I want readers to know that just because you may feel different than everyone around you doesn't mean you are broken. You are a unique piece of this world that is needed and loved.
What are you currently working on? What other releases do you have planned for 2016?
I just finished Cerulean Sea and am now working on a super secret project that PC and I, (along with a couple other fabulous authors), will announce early 2017! I'm also in the very early stages of the first book in PC and my new series, The Dysasters – coming 2018.

Thanks for blogging at HJ!
Giveaway:

Print copy of THE SCENT OF SALT AND SAND!
To enter Giveaway: Please complete the Rafflecopter form and Post a comment to this Q:

When you think of Sirens, what do you picture?
Excerpt from The Scent of Salt & Sand:
"Got ya!" Dean snagged her outstretched hand, and then the water exploded in foam as the body came alive. In a tangle of hair and spray, she surged away from him, kicking out with such ferocity that the ball of one of her feet caught him in his stomach.
"Stop! Let me go!"
Too busy trying to gulp for air while he kept a grip on her wrist, Dean let the young woman pull him with her as she flailed hysterically and tried to get free.
"Wait!" Dean gasped. "SFPD—I'm here to help."
"Let me go!" she repeated, though she'd stopped kicking out at him.
"I'll let go if you can show me you're not drowning." Dean spoke quickly between mouthfuls of seawater.
She immediately stopped struggling. Then she tossed back her hair and looked Dean fully in the face.
"Drowning? You thought I was drowning?" Her emerald eyes sparkled with humor.
"Yes, ma'am. You were floating facedown, and then you were choking. I ascertained that you needed help." Dean reverted to cop speak as he struggled to tread the freezing water and have a conversation with a decidedly not drowning woman who looked like a sea goddess.
"Oh, no. I'm sorry for the confusion." She paused and glanced down at his clothes. "I'm also sorry you got all wet. It's sweet that you thought to save me, though. From drowning!" As she repeated the word, her voice broke into musical laughter lovelier than anything Dean had ever heard.
He couldn't speak. All he could do was stare at her and let her laughter play around and over him. The sound of it seemed to wrap him in warmth and light, making his blood pound hot through his body, chasing away the cold of the water—the scent of salt and sand—the sounds of seabirds and sea lions—everything, everything except her, the sea goddess. That smile! It blazed with happiness and life and sex—definitely sex."
Excerpt. © Reprinted by permission. All rights reserved.


Meet the Author:
Kristin Cast is a #1 NY Times and #1 USA Today bestselling author who teamed with her mother to write the wildly successful House of Night series. She has editorial credits, a thriving t-shirt line, and a passion for all things paranormal. When away from her writing desk, Kristin loves going on adventures with her friends, family, and significant other, playing with her French Bulldogs, and discovering new hobbies.
Website | Facebook | Twitter | Instagram |