Today, HJ is pleased to share with you Samantha Chase new release: 

Mistletoe Between Friends & The Snowflake Inn

Two gorgeous stories about the most romantic time of the year…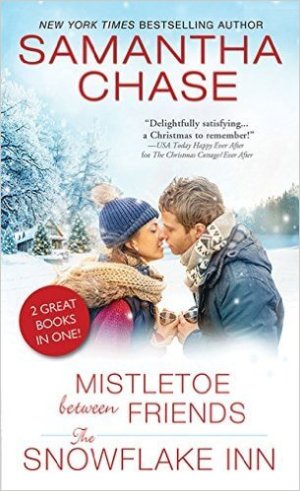 The holidays don't have to be fraught with tension, as lifelong friends Lily Cavanaugh and Cameron Greene discover in Mistletoe Between Friends when they cook up a scheme to fool their family and friends.

The Snowflake Inn shows rivals Grace Brodie and Riley Walsh that Christmas is a time when dreams come true-even if you've given up on those dreams long ago.

Enjoy an exclusive excerpt from Mistletoe Between Friends & The Snowflake Inn:

 
Cam couldn't say why he was doing it, but he was being a jackass. There was no other way to put it. By ten o'clock he had had enough of social chitchat and talk about projects and research and work in general. He was done. Every time he heard Lily laugh at something somebody said, he felt rage building inside him. When she turned to talk to anybody else, he wanted to demand that she talk to him. He was out of control and mad as hell, and he didn't know why.
Actually, he was lying to himself. He knew exactly why.
The kiss.
Looking around the room, Cam decided he was done for the night because he wanted Lily all to himself. They had danced; they had mingled and socialized; but now it was time for them to be alone.
And to hell with the consequences.
He stood suddenly and made their excuses and then held his hand out to Lily. She looked at him questioningly but didn't object. After she said her good nights to everyone, she and Cam walked out of the room. They silently rode the elevator up to their floor, neither saying a word until they were safely back in their suite.
"Are you okay?" Lily finally asked. The room was bathed in only the soft light of one small lamp set in the corner. It felt oddly intimate and she had to wonder why neither of them seemed willing to move from the confines of the entryway.
"No," he said, his voice a low rumble. "I'm not." He didn't elaborate, didn't think he'd be able to find the words, so he did the only thing that he could. He stepped in close and kissed her again. Without the crowd, without the noise and the flurry of activity around them they'd had earlier, he was completely focused on the scent of her perfume and the feel of her body pressed against his as he backed her up against the wall. It was madness, and Cam made sure that he never let himself succumb to madness.
But it couldn't be helped.
He had wanted Lily for so long, and all of the pretending in the world wasn't going to be enough—not after he'd touched her and tasted her. That only made the longing worse. His mouth left hers only long enough to trail kisses along the slender column of her neck, and then he needed to feel her lips under his again. He said a silent prayer of thanks when she wrapped her arms around him and pulled him even closer, her hands seeming as frantic as his to explore and touch.
"Cam?" she whispered when he broke away to stroke his tongue along the delicate shell of her ear. He reached up and placed one strong finger over her kiss-swollen lips. Her own tongue reached out and licked a path along his finger, and she smiled when he groaned with pleasure. "Is this wrong?" she asked. "We never… We've always been…"
His mouth silenced hers. Cam didn't want to think about before or what they'd never dared to do. If he allowed his mind to go in that direction, his overly practical side would take control and he'd never get the chance to experience this incredible sensation of intimacy with Lily again.
Just tonight.
For just this one night he'd allow himself the pleasure of stepping out of himself and loving her the way he had always wanted to. "Tonight, Lily," he murmured against her lips. "Please. Just give me tonight." His words were tinged with a hint of desperation that was foreign to Cam. He almost didn't recognize himself. His own voice sounded like it was coming from somebody else. When Lily didn't immediately respond, he forced himself to pull back, hating how cold and alone he suddenly felt without her body pressed against his.
Lily's breathing was ragged, and her eyes were glazed and intense as she studied him. "Yes."
The relief he felt at that one little word was so great that Cam nearly sank to his knees. Both of his hands snaked up into her hair and ruined its beautiful upswept style, but he didn't care. He kissed her with a ferocity that scared him. For once in his life, he was going to give in and be impulsive and allow himself to simply feel. He heard Lily's purse drop to the floor and then felt her wrap shimmy down her arms. "I want to make love to you, Lily Cavanaugh," he said huskily as he leaned his forehead against hers and did his best to regain his breath.
She smiled shyly. "I'd like that very much."
And then, hand in hand, they walked into the bedroom where Cam closed the double doors and turned to the woman who was his every dream come true.
Excerpt. ©Samantha Chase. Posted by arrangement with the publisher. All rights reserved.
Giveaway:

Print copy of MISTLETOE BETWEEN FRIENDS & THE SNOWFLAKE INN by Samantha Chase
To enter Giveaway: Please complete the Rafflecopter form and post a comment to this Q:

What did you think of the excerpt spotlighted here? Leave a comment with your thoughts on the book…
Book Info: 
Mistletoe Between Friends:
All lifelong friends Lily Cavanaugh and Cameron Greene want is a chance to enjoy the Christmas season. What's stopping them? Their matchmaking parents who seem determined to set the two of them up on some of the worst blind dates in the history of dating.
They've identified the problem and have come up with the perfect solution – they will pretend to be dating in order to get their parents off of their backs and finally have a chance to enjoy a peaceful Christmas.
It was a simple concept; spend some extra time together pretending to like one another. But neither of them expected long-hidden desires to come to the surface or that a pretend relationship could suddenly feel very real.
The Snowflake Inn:
A home for the holidays…
Grace thought she had finally found a place to belong. Coming off of ten years of tragedy and disappointments, her arrival at The Snowflake Inn finally gives her a reason to have hope for her future and the possibility of her forever-home. Until one man arrives with the power to take it all away.
Versus NOT wanting to be home for the holidays…
Riley's world has been turned upside down. He's back at the one place that he never wanted to return to and it looks like he may be staying longer than he had planned. Taking over The Snowflake Inn was never his dream, it was his family's dream for him, and all Riley wants to do is cut his losses and leave. But one fiery red-head has him rethinking everything he had planned.
Both Grace and Riley had very different plans for their time at The Snowflake Inn but with the magic of Christmas all around them, and an attraction that they can't seem to ignore, this could be the perfect time and place for everyone's dream to come true.
Buy Links:
Amazon: http://amzn.to/2edTdlz
iBooks: http://apple.co/2edUFEE
B&N: http://bit.ly/2edWdy7


Meet the Author: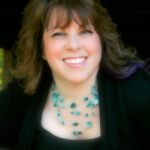 New York Times and USA Today Bestseller Samantha Chase released her debut novel, Jordan's Return, in November 2011. Teaching creative writing to students from elementary through high school motivated Samantha to take that step as well. Since then, she has become a NYT and USA today bestselling author. She lives with her husband of 24 years and their two sons in North Carolina.