Today it is my pleasure to Welcome author
Tracy March
to HJ!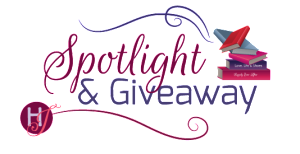 Hi Tracy and welcome to HJ! We're so excited to chat with you about your new release, Could've Said Yes!

Thanks so much. I'm excited to be here!

Please summarize the book for the readers here: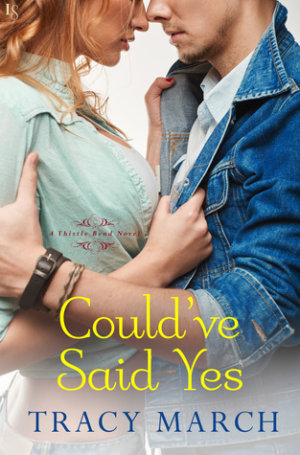 Could've Said Yes is a second chance romance for local artist Ellie London, and EPA inspector Collin Cooper, an undeniably sexy out-of-towner, both bruised from broken engagements. Neither are interested in new entanglements, but they find one another irresistible. When scandal strikes, their casual relationship takes a serious twist, and a secret threatens further heartbreak. Only the truth can pave the way to a happily-ever-after.

Please share the opening lines of this book:
Collin Cooper dropped the kickstand of his custom Ducati motorcycle, pulled off his helmet, and sucked in a deep breath of cool, thin air. His heart raced from the heady mix of altitude and risk. Eleven thousand feet.
Please share a few Fun facts about this book…
The Victorian mining town of Thistle Bend is based on the real-life ski town of Crested Butte, Colorado, which is also known as the state's wildflower capital. The place is super-gorgeous any time of year!
Ellie, the heroine, is an artist whose specialty is alternative photography—using historical photography methods, then tinting pictures by hand. I was inspired to write about this by the talented artist Kimbre Woods, a Crested Butte resident, who has beautifully mastered these techniques.
Collin, the hero, finds himself in the middle of a scandal created by a spill of contaminated water from an abandoned mine into a major local river. The sad inspiration for this situation came from the real-life Animas River spill in Colorado in 2015.
Please tell us a little about the characters in your book. As you wrote your protagonist was there anything about them that surprised you?
Both Ellie and Collin are recovering from broken engagements, and closely guarding their hearts. I was certain that if I could just get them together, they'd definitely fall for each other. What surprised me most was how deeply they fell, despite all of the obstacles they faced, including their own stubborn hearts!
If your book was optioned for a movie, what scene would you use for the audition of the main characters and why?
I'd use the first scene where Collin happens to meet Ellie on Stallion Ridge where he's enjoying the view after a grueling high-altitude motorcycle ride, and she's snapping pictures, hoping for a few good shots. This is where the chemistry between Collin and Ellie begins. If the actors could capture that magic, they'd be perfect for the parts.
"Are the pictures you just took for the newspaper?" Collin asked.
Ellie scrunched her nose. "I'm not sure they're for anything. I didn't get the shots I wanted." Her lips curved up at the corners. "A man and a motorcycle were crashing the view."
He gave her a cocky grin. "You mean adding to its intrigue."
"Maybe." Her eyes glinted playfully. "But it wasn't the kind of intrigue I was after. I was trying to capture the view in the shifting light. You'd be amazed how it changes from moment to moment this time of day."
"Mind if I take a look?" Collin tipped his head toward the camera.
She thought about it for a second, lifted the strap over her head, and cued up the pictures. "There's a whole series—with you in lots of the shots."
"They can't be all that bad, then." He winked.
She bunched her lips, shook her head, and stepped closer to him. Collin caught a tinge of her perfume—something fresh and citrusy. She turned the back of the camera toward him, and swept her finger across the display screen. "See how the purples, blues, and greens shift a little each time?"
He checked out the photos as she clicked through them, surprised at the subtle color changes. "I never would've noticed the difference just standing here staring at the view."
"Pretty cool, huh?" She nodded slowly. "Looks like I can crop you out and still get the effect. I'll lose part of the panorama, but these still might make an interesting collection."
Collin flattened his palm over his heart and winced. "You're gonna crop me out? And here I was thinking that these are some killer pictures—ten times better than any selfie I could've taken up here."
She raised an eyebrow. "Only ten?"
What do you want people to take away from reading this book?
As always, I'd love them to have a happily-ever-after book hangover, cured by a big ol' Dairy Queen Blizzard! ☺
What are you currently working on? What other releases do you have planned for 2017?
I'm juggling two projects right now—a new romance, and a suspense novel, both untitled as of yet. They'll be ready for readers to enjoy next year.

Thanks for blogging at HJ!
Giveaway:

Ebook: COULD'VE SAID YES by Tracy March (Gifted via Amazon)
To enter Giveaway: Please complete the Rafflecopter form and Post a comment to this Q:

Could've Said Yes features some "magic" dark chocolate cherry pine nut truffles, intended to be aphrodisiacs. They're mistakenly put in Ellie's picnic basket, and might just have led to her and Collin's first kiss. What foods put you in the mood to kiss your special someone?
Excerpt from Could've Said Yes:
Ellie stood, set her beer on the coffee table, and gracefully straddled him, just like she'd done the other night. There were way too many clothes between them this time, but he'd take her on top of him any way he could get her there.
His cock stirred with the friction of her jeans against his. "You're giving me flashbacks." He gripped her waist with both hands, anchoring her to him.
Ellie cupped his face in her hands. "I want to give you plenty to remember."
As if I could ever forget.
Collin lightly brushed the pad of his thumb across her lips. "Thanks for the rain check."
She kissed him tenderly. "Like I said . . ." She trailed kisses to his ear, and whispered, "I'm in."
Heat pulsed through him with every heartbeat. "That makes two of us."
Ellie leaned back and gazed at him. "You look beat."
He nodded. Every part of him was bone tired . . . except his cock. There was no going to sleep with Ellie on his lap.
"Ready for bed?" she asked.
Collin reached over to the arm of the couch, tugged his jacket toward them, dug into the pocket, and pulled out the box of condoms. "Yes."
She bunched her lips in a smile, and shifted her hips, giving him a sweet shot of sensation. "You remembered."
"How could I forget?"
"I figured with everything going on . . ."
Collin drew her to him until the firm curves of her breasts met his pecs. He pressed his lips to hers, and parted them, kissing her deeply. Every stroke of her velvety tongue swept him further away from reality, and closer to that bright white place she'd taken him before.
"The only thing going on right now," he murmured, "is you and me."
Excerpt. © Reprinted by permission. All rights reserved.
Book Info:
Having recently returned to Thistle Bend, Colorado, Ellie London is working hard to make a living as an artist, and to get over her broken engagement. She's focused only on guarding her heart and healing her mind . . . until a cocky, undeniably sexy out-of-towner rides in on his motorcycle. Turns out, Ellie might have just found the perfect opportunity to prove to herself that she's over her cheating fiancé.
After his own engagement falls through, EPA Inspector Collin Cooper is eager for a change of scenery in Thistle Bend. His principle rule of the road is not to get too involved with a new woman—and yet he can't resist beautiful, outdoorsy Ellie. But when a local river becomes polluted under Collin's supervision, resentment floods the entire town, running even deeper with Ellie's family. With his job on the line, Collin needs to find a way to set things right—and hold on to the woman who has captured his heart.
Book Links:

Meet the Author: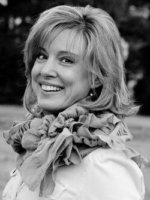 Award-winning author Tracy March writes romantic thrillers, and lighthearted romances inspired by her real-life happily ever after.
Always up for travel and adventure, Tracy has flown in a stunt plane, snowmobiled on the Continental Divide, ziplined in the Swiss Alps, and been chased by a bull in the mountains of St. Lucia. She loves Nationals baseball, hiking in the Rockies, Saturday date nights, and Dairy Queen Blizzards—and rarely goes a day without craving pizza.
Tracy lives in Yorktown, Virginia, with her superhero husband who works for NASA.
Website: www.TracyMarch.com
Facebook: Tracy March
Twitter: @Tracy_March
Instagram: AuthorTracyMarch
Goodreads: Tracy March
Pinterest: Tracy March