Today it is my pleasure to spotlight
The Scandalous Duke Takes a Bride
by Tiffany Clare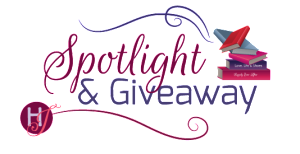 In this dazzling Dangerous Rogues novel from Tiffany Clare, a daring and dangerously handsome duke will do anything for the woman he loves—even if it sparks a scandal, in The Scandalous Duke Takes a Bride.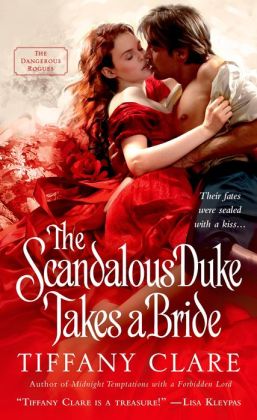 FRIENDS AND LOVERS…
As a wealthy young widow, Lady Jessica Heyer must endure the closest of scrutiny and most wicked of rumors from society gossips. Their whispers would be utterly unbearable if it weren't for her oldest friend, the Duke of Alsborough. Jessica knows she can always count on Hayden. What she never could have expected, however, is that he is deeply, madly in love with her…
TO HAVE AND TO HOLD
For years, Hayden has kept his longing for his beautiful friend Jessica a secret. But now that she's finally free to remarry, will she be willing to take their relationship to a more intimate level? He'll get his answer soon—at a glittering masquerade, where identities are hidden, hearts are open, and true love is unmasked…in a single, shameless act of passion.
Excerpt
Chapter 1

The rumors this writer has heard about the most sought-after bachelor in all of England. And what wicked things this particular man has committed. . . . Could you suspend belief if I accused a certain duke of engaging in acts only a commoner would participate in?
Mayfair Chronicles, May 1846

All Hayden had to do was buy Jessica a few months by ridding London of the pathetic weasel of a man standing before him. Who else knew about Jessica's situation, aside from him? Hayden needed the valet gone, before he could sell his secrets to the highest bidder. The last thing Hayden wanted to see printed in the gossip columns was Jessica's current predicament.
Wiping his bloodied knuckles on a handkerchief, Hayden reached into his breast pocket to retrieve the papers for the valet's voyage. He watched Miller in case he tried to run again, but there was a defeated look in the man's eyes that hadn't been there the last time he'd taken flight. Had he honestly thought he'd escape Hayden?
The valet snatched the papers from Hayden's grasp. "I wouldn't have minded tossing Her Ladyship down a flight of stairs, you know. It might have done the trick sooner." Hayden grasped the man's throat tightly. He wanted to squeeze the last breath from his lungs and forever silence him. He watched as Miller struggled to breathe, his face
flushing red.
In slow increments Hayden relaxed his grip, though he left the sword's sharp edge resting over the man's heart as he took a step back.
"I'll tell you this once because the repercussions for any disobedience will be the forfeiture of your life."
"I'm a dead man either way," the valet challenged him. "You'll find no compassion from me," Hayden said. "You're a bigger fool than I imagined if you think I'll end your life swiftly. Board the ship set for Australia. The debt
holders after you will be far kinder than me."
The valet pushed himself off the wall to stand on shaky legs; his height was nearly even with Hayden's. Miller really did have a death wish, but Hayden could not fulfill the man's wish to die so easily. In reality—and with no irony lost on him—Hayden had bought the man a second chance at life, since he probably would have been dead in- side a week had he stayed in London. But the damage that could be accomplished in even a few days wasn't a chance Hayden was willing to take with Jessica's future.
Hayden motioned his sword in the direction of the ship that was leaving that evening. The valet straightened out his jacket, and held his head high as he stared back at Hayden.
"You haven't gotten the better of me." "But I have, Miller."
Hayden nodded toward the ship again. He did not want to stand and talk to a man he reviled for threatening the woman he loved. Though he had every intention of wait- ing here till the ship had truly sailed from the dock.
This man leaving London would be the first right in a long list of wrongs, not wrongs done by him but wrongs committed toward Jessica. Hayden would do everything in his power to ensure her life from here on out started on the right foot.
Miller didn't grumble a moment longer and slowly ambled toward the ship, holding out his papers as he ap- proached. Hayden sheathed his sword inside his cane and leaned on the stylized eagle handle as he waited.

How had everything turned into such a bloody mess? With a heavy sigh, he left the docks when the ship was
but a dot on the dusky horizon.
It was time to pay Jessica a visit and let her know the good news. Though he doubted the valet's removal from London would lighten her spirits; she'd been out of sorts since her husband's death, but Hayden hoped this would cheer her some.
GIVEAWAY:

2 print copies of THE SCANDALOUS DUKE TAKES A BRIDE
To Enter Giveaway: Please complete the Rafflecopter form and post a comment:

What did you think of the excerpt? Does it entice you to want to read more?