The Rancher and the Rock Star by Lizbeth Selvig. $0.99  
To the world, Gray Covey is a rock superstar. But to his runaway son, he's simply the father who never has any time for him. To prove that he's more than his rock star lifestyle, for the next few weeks Gray must put aside his fame and become…a farmhand?
Abby Stadtler has built the perfect, quiet life for herself. Neat and orderly is the name of the game for her and her beloved farm. When Gray shows up on her doorstep, looking like he stepped straight off the front cover of a magazine, she is determined that he won't upset her routine.
But what neither counts on is the love that springs up between them. Abby knows that life on a ranch in Minnesota can never compete with an exciting world tour. But for Gray, it's time to decide what's really important. With Abby's help, will he be able to decide, once and for all, that love and family are the answer?
It Had to Be You (Chicago Stars / Bonner Brothers) – $0.99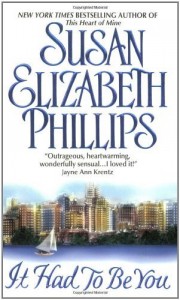 The Windy City isn't quite ready for Phoebe Somerville—the outrageous, curvaceous New York knockout who has just inherited the Chicago Stars football team. And Phoebe is definitely not ready for the Stars' head coach, former gridiron legend Dan Calebow, a sexist jock taskmaster with a one-track mind. Calebow is everything Phoebe abhors. And the sexy new boss is everything Dan despises—a meddling bimbo who doesn't know a pigskin from a pitcher's mound.
So why is Dan drawn to the shameless sexpot like a heat-seeking missile? And why does the coach's good ol' boy charm leave cosmopolitan Phoebe feeling awkward, tongue-tied…and ready to fight?
The sexy, heartwarming, and hilarious "prequel" to This Heart of Mine—Susan Elizabeth Phillips's New York Times bestselling blockbuster—It Had To Be You is an enchanting story of two stubborn people who believe in playing for keeps.
When Keri Daniels's boss finds out she has previous carnal knowledge of reclusive bestselling author Joe Kowalski, she gives Keri a choice: get an interview or get a new job.
Joe's never forgotten the first girl to break his heart, so he's intrigued to hear Keri's back in town—and looking for him. He proposes an outrageous plan—for every day she survives with his family on their annual camping trip, Keri can ask one question.
The chemistry between Joe and Keri is as potent as the bug spray, but Joe's sister is out to avenge his broken heart, and Keri hasn't ridden an ATV since she was ten. Who knew a little blackmail, a whole lot of family and some sizzling romantic interludes could make Keri reconsider the old dream of Keri & Joe 2gether 4ever?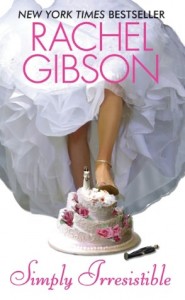 Georgeanne Howard leaves her fiancÉ at the altar when she realizes she can't marry a man old enough to be her grandfather, no matter how rich he is. Hockey superstar John Kowalsky unknowingly helps her escape, and only when it's too late does he realize that he's absconded with his boss's bride. This bad boy isn't looking to be anybody's savior but his own. Still, a long night stretches ahead of them—a night too sultry to resist temptation.
Seven years later, Georgeanne and John meet again. She is on her way to becoming Seattle's domestic darling and he is past his hellraising days. Shocked to learn that he has a daughter, John's determined to be part of her life. Georgeanne has loved John since the moment she jumped into his car, but will he risk the wrath of his boss, and one final chance at glory, to prove that this time his love will be everlasting?