[LIVE CHAT] HEA Book Club:
Not Quite Forever by Catherine Bybee


The touching and heartwarming fourth novel in the wildly popular Not Quite series from New York Times bestselling author Catherine Bybee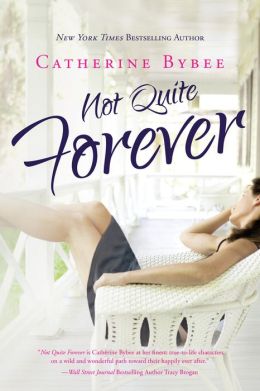 Romance author Dakota Laurens believes that happily-ever-afters exist only between the covers of her sexy novels. But to her surprise, she finds a real-life hero when she meets a handsome emergency room doctor. The outspoken author feels an instant and intense attraction to Dr. Walt Eddy, and the feeling is mutual. When the globetrotting doctor pulls a disappearing act on Dakota, she's prepared to write him off…until fate brings a blindsiding twist to her story.
Still scarred from a past tragedy, Walt may have disappeared on Dakota, but now he's determined to win her back. For the first time in years, he knows he's ready for a new chance at love. Yet between Dakota's doubts and two sets of meddling parents, can the once-blissful couple finally create the bright, loving future they desperately want?
The chat window below will go live on Thursday, April 30th at 6:00PM PT, 9:00 PM ET.

Author Catherine Bybee will be joining us for a live Q&A

If you plan to attend this chat Please RSVP via comments on this post.

Interested in being a Part of the HEA Book Club? Click HERE to join!
If you've written a review, please drop a link to your review here… we would love to read what you thought about the book.
We hope you will join us for what is always a fun and lively discussion 

Heather & Sara