Crimson Romance Spotlight & Giveaway: 

Showcasing November Titles!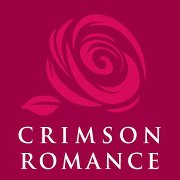 Crimson Romance: We're the place to find heartwarming, smart romances in your favorite genres – including contemporary, historical, paranormal, romantic suspense, and spicy!
You'll find fresh takes on classic themes, new themes that will delight and excite you, heroes you'll fall in love with, and heroines you'd want to meet in real life. Explore our site to discover more about our new and forthcoming releases, and enjoy many features such as our Crimson Romance blog, author interviews, sample chapters, contest opportunities, and more!
Thanks to Crimson Romance I'm giving  away 3 eBook bundles!
Contemporary
Baby by Design by by Elley Arden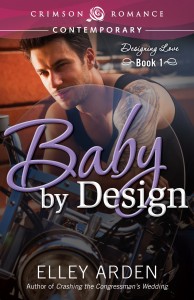 Trish DeVign knows what she needs to be single, successful and satisfied. She needs a baby. With recent relationships falling short of her expectations, she's single by choice. With a thriving interior design company, she's got successful covered. It's the satisfied part that eludes her, and that's her mother's fault—not her adopted mother, but the mother who gave her away, sentencing her to a privileged life with two good people who don't share with her a single drop of DNA.
Tony Corcarelli has spent his adult life as the black sheep of his large Italian-American family ever since he turned his back on running the family carpentry business so he could live a more laidback life, forcing his sister to take the reins. Now, Tony's grandmother has cancer, and he's expected to join the family in making her wishes come true. Unfortunately, the two things Nonna wants most for Tony are two things he can't fathom: a wife and kids or the priesthood. There has to be another way.
When Trish asks her best friend's brother, Tony, to escort her to a wedding, a night of fun and flirtation turns serious, with Trish confessing she wants a baby. Could a calculated conception be the answer they've both been looking for?
Sensuality Level: Sensual
Simple Gone South by by Alicia Hunter Pace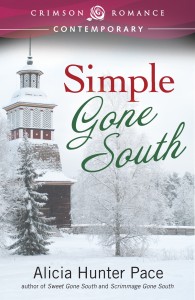 The last time Brantley Kincaid had an argument with someone, he was eighteen years old—and he regrets it like he will never regret anything again. If only he had not balked at going to pick up his grandfather that day, his mother would not have driven into the path of a truck and there would be two fewer graves in Merritt Cemetery. Though a frequent visitor, he hasn't lived in Merritt since burying his mother and grandfather. But now he's coming back and it might not be so easy to hide behind his wit and charisma.
Outwardly, interior designer Lucy Mead is a beautiful, confident professional. Inside, she's the friendless, overweight girl who spent her life following her archeologist parents all over the globe. And who could forget those teenage years of turmoil and unrequited love? It would have been kinder if Brantley had not known she was alive rather than treating her like Robin to his Batman. She carries the humiliation to this day.
Their friends and Brantley's family are delighted when he sets his sights on Lucy, though Lucy isn't so sure. She cannot deny the attraction, but something is wrong. Does he really love her, or does he see her as a refuge and another way to run from his grief?
If she can't find answers, what could be a simple, sweet life might go completely south.
Sensuality Level: Sensual
Christmas Dinner by by Robyn Neeley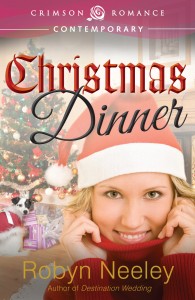 News anchor Amanda Turner used to love everything about the holidays—the eggnog sugar cookies, the tacky family Christmas sweaters, and a lawn decorated with so many multi-colored lights that 747s could land safely. That is until her boyfriend dumped her in front of the whole town on Christmas Eve. Humiliated, she fled her small town to start a new life. Two years later, she's finally ready to return to the scene of the emotional crime, until she learns that her ex is engaged. Now, the only thing worse than going home is going home single.
Tate Ryan, her tall, dark, and arrogant co-anchor, offers to pose as her boyfriend. There's one problem, though: they barely like each other, and he recently scooped her story on live TV. But she needs a ride home and a boyfriend fast, so Tate will have to do.
As she watches Tate interact with her family and town residents, fully embracing the spirit of the holiday season, she starts to see his kindhearted side. She can't help but wonder if she was wrong about him. Perhaps he isn't the conniving co-worker that she once thought. And her new feelings for him would definitely put her on the naughty list.
Tate has his own agenda for the weekend that includes telling Amanda he's been in love with her since the first time they met. He's ready to reveal all during Christmas dinner but fate has other plans.
Sensuality Level: Behind Closed Doors
Romantic Suspense
Secrets and Lies by Shay Lacy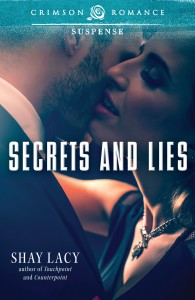 Lies are his specialty, but sometimes the truth can be deadly.
Actor turned private investigator Charlie Ziffkin has traced a stolen sculpture to the hometown that haunts him. He needs to find the statue and get out of town fast, but when he learns the police use his former sweetheart Juliana Sanchez's psychic abilities to locate stolen goods, their reunion seems fated. He loved her as a boy; as a man with a terrible secret, he has to let her go.
Juliana knows firsthand how well Charlie plays whatever role suits him, whether P.I. or lover, so he could be pretending to desire her while using her to find the sculpture. He stole her teenage heart and now she's risking it again, but if she doesn't help him, he'll be in even greater danger. Being with him is the ultimate thrill … until bullets fly.
Charlie and Juliana are in over their heads with ruthless men willing to kill, and with the sizzling attraction they can't control. Will this be the last role this chameleon ever plays?
Sensuality Level: Sensual
Revenge by by Winter Austin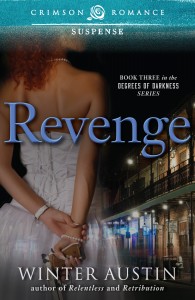 In New Orleans, justice is best served with a heavy dose of revenge, and Remy LeBeau intends to tip the scales in his favor. For good.
Forced to take a mandatory vacation from the Dallas PD, Remy leaves his girlfriend, Cody, to protect her from what's to come. If there's to be any chance for a normal future for the two of them, he has to face his enemies and finish what they started—alone.
Cody Lewis gave up on someone once before, but not this time. She needs to come to terms with Remy's past and her own as she seeks him out among the historic and deadly streets of New Orleans. But she got more than she bargained for. Those who oppose her will find you don't get in the way of a determined Texan; especially a woman in love.
As Remy closes in on the nameless faces who have controlled his life for too long, his ability to save himself and those closest to him is tested, putting everyone he cares for in grave danger. And this time, Cody may face the reality of his death.
Sensuality Level: Behind Closed Doors
Classic
As Crimson Romance celebrates its first anniversary, we honor those pioneers who helped shape the direction of romance novels for all of us. Suspense, mystery, paranormal activity and love—always love—have been the cornerstone of the genre since the early 1970s. Now we have updated the covers to these classics–but not the words—and reissued these timeless reads to let you relive the thrill of discovering a world of romance all over again.
New Yorker Nurse by Dorothy Fletcher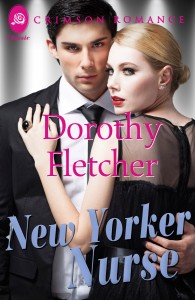 Nurse Dinah Mason, almost twenty-six and still single, was happy living in glamorous New York City, deeply satisfied with her job caring for private patients. Then one day Dinah met handsome jet-setter Dick Claiborne, and for the first time in her life she knew what love was and how painful it could be. Manhattan is the backdrop for a whirlwind romance that could leave Dinah with a broken heart…
Sensuality Level: Behind Closed Doors
Shadow on Long Island by by Dorothy Fletcher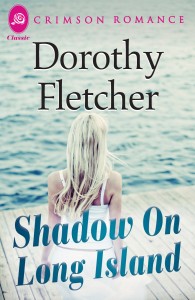 For New York career girl Jan Stewart, the best of all summers lay ahead. She loved and was loved by attractive Eric Sloane, a leading editor in the City. And she had rented an idyllic seaside cottage in East Hampton, on the estate of the fabulous LeStrange family. But tension stalked the LeStranges. The family matriarch, Caroline, a very wealthy, one-time international beauty, played favorites. One of her favorites was her Greek-God handsome houseguest, Tony Cavendish, an English viscount to whom Jan became almost mystically drawn. Another, to the consternation of Eric and the other LeStranges, was Jan herself! As Labor Day nears, Jan finds herself in mounting danger from someone on the estate.
Sensuality Level: Behind Closed Doors
Wine of Passion by by Clarissa Ross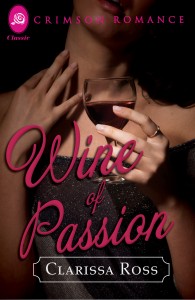 Married at an early age to the handsome, dissolute Sir George Nason, Joy attempted to be a dutiful and loving wife. But the abuses she was forced to suffer at her husband's hands drove her into the arms of her first lover, with whom she eloped, leaving a storm of scandal behind her. Victim of her own sensuality, she risked scandal and disgrace in an endless quest…for love!
A Scandalous Affair by by Clarissa Ross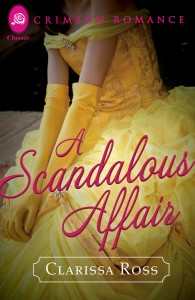 She clawed her way to the top—only to lose what she wanted most… Mary Scott's climb from disgraced kitchen maid to the toast of London—a theatrical beauty fit for a Prince Regent—was filled with twists and turns. One misstep could send her hurtling back down—or make her a love slave to a man she hated…
Sensuality Level: Behind Closed Doors
GIVEAWAYS:
eBundle #1: Baby by Design by by Elley Arden + Secrets and Lies by Shay Lacy + Shadow on Long Island by by Dorothy Fletcher
eBundle #2: Simple Gone South by by Alicia Hunter Pace + Revenge by by Winter Austin + Wine of Passion by by Clarissa Ross
eBundle #3: Christmas Dinner by by Robyn Neeley + New Yorker Nurse by Dorothy Fletcher + A Scandalous Affair by by Clarissa Ross
To enter giveaway: Please complete the Rafflecopter form below and post a comment:

Which of these books caught your attention and why? (Please  include your ebook format Pref: Mobi / EPUB)