Crimson Romance Spotlight & Giveaway: 
Showcasing APRIL romance titles.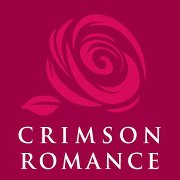 Crimson Romance: We're the place to find heartwarming, smart romances in your favorite genres – including contemporary, historical, paranormal, romantic suspense, and spicy!
You'll find fresh takes on classic themes, new themes that will delight and excite you, heroes you'll fall in love with, and heroines you'd want to meet in real life. Explore our site to discover more about our new and forthcoming releases, and enjoy many features such as our Crimson Romance blog, author interviews, sample chapters, contest opportunities, and more!
Thanks to Crimson Romance I'm giving  away copies of the books featured on this spotlight.
Contemporary
Paradise Point by Dana Volne
Release date: 21 April 2014 | Sensuality Level: Sensual
Liv Barnette needs coffee, she needs food … hell, she needs a new life. Inheriting fifty percent ownership in Paradise Point marina is the break she'll embrace with open arms. The sexy downside? Adam Lark.
Taking over his grandma's marina, along with a determined blonde, isn't the future Adam had planned. As team leader at Wingfield Intelligence Group, he's content. Fulfilled? He wouldn't go that far. When his latest assignment crosses with Liv's life, leaving her in danger, it's anyone's game. And Adam plays for keeps. Will the reason they found each other be the reason one dies?
Available at: Crimson Romance ebooks | Amazon | B&N | iTunes
Surprisingly by Debra Kayn
Release date: 21 April 2014 | Sensuality Level: Sensual
Bruce Coldwell, world-class pro bass fisherman, walks into his friend Crista Johnson's apartment and instantly falls in lust with Crista's supermodel neighbor. The two weeks of vacation with his best friend will give him the perfect opportunity to dally with the bombshell. Now all he has to do is convince Crista to hook them up.
Excited to have her friend Bruce stay with her, Crista Johnson plans out their whole staycation. But, when he asks her to set him up with a woman she's trying to un-friend from her life, Crista knows he's asking the impossible. Janelle is a piranha and only sleeps with other woman's husbands, and boyfriends, and lives to one up other women.
When Bruce suggests Crista poses as his lover to create the perfect bait, Bruce finds out he might've reeled in the wrong fish … um, woman. Hook, line, and sinker!
Available at: Crimson Romance ebooks | Amazon | B&N | iTunes
The Bull Rider's Keeper by Lynn Cahoon
Release date: 28 April 2014 | Sensuality Level: Sensual
Jesse Sullivan isn't afraid of any thing, any man, or any bull. But when he decides to take a chance and carve out a life outside his rodeo career, he feels like he's walking on shaky ground. In typical Jesse style, he jumps at a chance to purchase Main Street Gallery, a Boise tradition in the art world.
Taylor DeMarco has two goals for the next year. Getting the gallery on sound financial ground to prove to her parents that she can keep her grandfather's legacy alive is the first one. Moving out of the house and into her own condo by the Boise River is the second. When she finds her folks are selling the gallery to Jesse, she vows to stop the sale, no holds barred.
When sparks fly between Jesse and Taylor, family gets in the way of reason, and they have to decide what is more important, their desires or keeping Main Street Gallery open and successful.
Available at: Crimson Romance ebooks
Chad's Chance by Elley Arden
Release date: 7 April 2014 | Sensuality Level: Sensual
Meet Chad, the third of five unforgettable characters in the Emerald Springs Legacy.
Life in the small town of Emerald Springs, Washington, is anything but slow and peaceful. An old feud between former business partners Whitman and Sanders keeps competition on a high burner, fueling resentment, renewing rivalries … and love. Now someone is trying to bring down Emerald Tea Farm, and it's up to both families to protect their future while still wrangling over the past.
Chad Whitman loves his family, but he's not entirely sure he shares their responsible, deliberate outlook on life. Where's the excitement and passion in that? Running the family diner has been moderately fulfilling, but with his father retiring from the tea farming business, he needs to get a direction.
After being unfairly fired from her dream job, Jen Chavez picks up her worst nightmare in the parking lot—a rich guy she thought was just another pretty face. She has no intention of turning out like her mother, latching on to wealthy men for self-worth and survival. She doesn't need a man. She needs a job.
Chad decides turning the diner into a microbrewery will provide the excitement his life lacks, and he knows just the person to help him with the job. But hiring Jen as a consultant to the project has its drawbacks. He has a reputation for messing around with the wrong women, and his family is watching his every move. As days pass, his desire to open a top-notch microbrewery is matched only by his desire for Jen. Can they overcome their backgrounds to make this microbrewery a dream big enough for both of them?
Available at: Crimson Romance ebooks | Amazon | B&N | iTunes
Just for the Weekend by Susanne Matthews 
Release date: 14 April 2014
It's time to play with the grown-ups.
Kindergarten teacher Cleo James needs a change. Three years at her widowed dad's beck and call are enough. A weekend in Vegas at a sci-fi convention with her best friend will do for now, and the hot guy who wants to spend time with her only adds to her excitement. After all—it's just for the weekend. What can possibly go wrong?
Multimillionaire Sam Mason is sick of gold diggers. He's looking for someone who'll fall for him, not his wallet. When he meets a shy, green-skinned slave girl, she pushes all his buttons—the best part is she has no idea who he is and mistakenly believes he's a Chippendale. Between the sexual attraction and too much alcohol, he wakes up married to his green-skinned beauty, but the bride has vanished. Finding her will be a lot harder than he thinks.
Available at: Crimson Romance ebooks | Amazon | B&N | iTunes
Wynter's Journey by Jennifer DeCuir
Release date: 14 April 2014 | Sensuality Level: Sensual
Tragedy tore Wynter and Sam apart before he could tell her how he felt about her. Twelve years later, fate dropped her off on his doorstep, widowed, desperately broke, and very pregnant. Sam has spent his entire adult life trying to forget Wynter, and here she was, ready to collect on a promise he'd made when he was young and in love. His sense of honor dictated that he take her in when she needed him most. It was only temporary, after all. But living under the same roof quickly led to old feelings resurfacing. Now the one person he'd wanted to leave behind is the one person he can't let go.
She knew seeing her reminded Sam of everything he'd lost, but Wynter had no choice. If she were going to make it back to Scallop Shores to raise her baby, she needed his help. Only she hadn't counted on the long winter nights, getting reacquainted with a childhood friend she'd loved like a brother, a friend who'd grown into a man she found herself wanting to get to know on a whole different level.
Delivering Wynter's baby at home during a fierce snow storm forces Sam to fill in as temporary dad. It's a role he'd gladly make permanent. Too bad the one place Wynter is determined to raise her daughter is the one place Sam swore he'd never step foot in again. Had he gotten a second chance to tell her he loved her only to lose her again? Or is this time for keeps?
Available at: Crimson Romance ebooks | Amazon | B&N | iTunes 
California Thyme by Casey Dawes
Release date: 7 April 2014 | Sensuality Level: Sensual
Mandy Parker doesn't want to turn out like her mother, an aging actress desperate for the love of the crowd. Avoiding anything Hollywood related is vital for Mandy's sanity; however, a bad economy forces her to take a job catering to a movie crew.
Since the woman he'd loved married his best friend, James Lubbock has put women far behind his career in the movie business. The assistant caterer is attractive, but he's more focused on figuring out who's sabotaging his set.
Sparks fly between Mandy and James, but can they overcome their painful pasts to risk a chance on love?
Available at: Crimson Romance ebooks | Amazon | B&N | iTunes
Paranormal
Son of Dragons by Andrea R. Cooper
Release date: 28 April 2014
In a time of false peace, the dead rise as soldiers for the Warloc's scheme. For thousands of years he has stood ready for the final battle. Though the witch and her cursed Elvin have destroyed his physical body, now with his protégé, he has honed a new way to wage war.
Shunned by her own people and weary-hearted from centuries of lost loves, Elvin warrior Mirhana scours the land to silence the undead. Her heart has turned as cold as the sword she wields, until a prince seeks her aid.
Never has Prince Landon met a woman like Mirhana. Both beautiful and deadly, she haunts his dreams. The battle at hand becomes more enchanting than fighting to remain true to his unseen betrothed.
When a traitor emerges, new alliances are tested and the only remaining hope is to follow the prophecy and find the … Son of Dragons.
"Elves and witches and magic, oh my! Fans of Tolkien will be smitten with Cooper's debut novel, which lures us in to fantasy worlds filled with an array of color, imagination, and thoughtful creativity. Readers will take pleasure in the continuous emotions they will experience during this literary quest of adventure, danger, and romance." —InDTale Magazine
Available at: Crimson Romance ebooks

GIVEAWAY:
e-bundle #1Paradise Point by Dana Volne + California Thyme by Casey Dawes
e-bundle #2 Surprisingly by Debra Kayn + Son of Dragons by Andrea R. Cooper
e-bundle #3 The Bull Rider's Keeper by Lynn Cahoon + Just for the Weekend by Susanne Matthews
e-bundle #4 Chad's Chance by Elley Arden + Wynter's Journey by Jennifer DeCuir
To enter giveaway: Please complete the Rafflecopter form below and post a comment and tell me: 

Which of the books spotlighted here caught your attention and why?