Crimson Romance Spotlight & Giveaway: 
Showcasing MAY romance titles.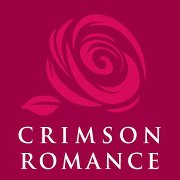 Crimson Romance: We're the place to find heartwarming, smart romances in your favorite genres – including contemporary, historical, paranormal, romantic suspense, and spicy!
You'll find fresh takes on classic themes, new themes that will delight and excite you, heroes you'll fall in love with, and heroines you'd want to meet in real life. Explore our site to discover more about our new and forthcoming releases, and enjoy many features such as our Crimson Romance blog, author interviews, sample chapters, contest opportunities, and more!
Thanks to Crimson Romance I'm giving  away copies of the books featured on this spotlight.
High Octane: Ignited by Rachel Cross and Ashlinn Craven
Everyone's fueled by something…
Cassidy Miller was living her dreams as an EMS helicopter pilot saving lives in Arizona but it all came crashing down. Suspended from her job and desperate to escape memories of that night, she jets to Europe and is swept along on a whirlwind world tour of Formula One racing courtesy of her father, an executive sponsor of a team. The last thing she needs is to get involved with a driver, who thrives on risk.
Sexy, daredevil British driver Ronan Hawes has no room in his life for anything but winning. Strategy meetings, press conferences, practices, sponsor events, and racing consume him. Halfway through the season, he's on track to win the Formula One World Drivers Championship—a title that has eluded him for years—and no emotionally damaged woman, felon father, rookie rival, or rumor mill are going to run him off course.
From Brussels to Abu Dhabi, Texas to Germany, their relationship speeds across the globe, navigating the dangerous turns of life, love and racing.
Release date: 19 May 2014 | Sensuality Level: Sensual
Daniel's Decision by Nicole Flockton
Meet Daniel, the fourth of five unforgettable characters in the Emerald Springs Legacy.
Life in the small town of Emerald Springs, Washington, is anything but slow and peaceful. An old feud between former business partners Whitman and Sanders keeps competition on a high burner, fueling resentment, renewing rivalries … and love. Now someone is trying to bring down Emerald Tea Farm, and it's up to both families to protect their future while still wrangling over the past.
Daniel Whitman has a plan to turn their hospitality retreat into a high-end eco-friendly resort, but his father and brothers think the timing is wrong. Against family wishes, he heads off to Australia to an award-winning eco-spa to test their services. He is immediately attracted to marketing manager Rochelle Harris but pushes it aside to concentrate on discovering what has made this resort so successful.
Rochelle is a career woman, whose mother who frittered away every single penny her father earned, putting him into an early grave. Now Rochelle's sole goal is to get to the top of her field and become financially secure so she won't need to rely on anyone. What she doesn't need is a sexy, attractive American distracting her from her plans.
The more time they spend together, the more the attraction grows. Then a disaster back home makes Daniel realize he has to step up to his responsibilities. But is Rochelle prepared to take the risk and relocate halfway around the world—and can Daniel open up and let someone be a true partner in his life?
Release date: 5 May 2014 | Sensuality Level: Sensual
Bride by the Book by Kathryn Brocato
When Garner Holt, a small-town attorney badly in need of an assistant to sort out his cluttered office, tries to hire a secretary from a résumé he receives in the mail, he doesn't expect a super-secretary like Miss Angelina Brownwood, who has just moved to Arkansas from California. But she clearly understands computer technology and has no problem with applying a little elbow grease to marshal his dusty den of an office into order. He wonders what her real agenda is—especially when he suspects that she has never been a secretary before in her life.
Still, he finds himself enchanted by her joyful approach to life and sets himself to get rid of the dark circles beneath her eyes by showing her how to jog and eat a healthy diet. He takes her to a party where he discovers she has a knack for making friends and hauls her home when she manages to drink too much. He decides to do an online search and discovers he is right: Angie Brownwood has never been a secretary.
In fact, Garner is stunned to learn that she taught herself secretarial work from books. She had been a high-powered software executive until her father, who owned the company, went berserk and fired her. To his further amazement, he realizes she considers herself liberated from a life of drudgery and that she loves being a secretary. Powerfully attracted to her outlook, he wants to make her his, but her father needs help, and Angie is not going to welcome his interference in the wonderful new life she has built for herself.
Release date: 26 May 2014 | Sensuality Level: Behind Closed Doors
Waking Up to Love by Evan Purcell
As a kid, Ramona always loved visiting the McInney family next door. They provided comfort that her own household never could. Plus, she always had a thing for Scott McInney … the boy who knew all her secrets … the boy who up and married her twin sister, Vanessa, instead. Scott broke Ramona's heart.
Now that Ramona and Scott are all grown up, things aren't going well for the McInney family. Mrs. McInney is in a coma after a cruel twist of fate, and Vanessa ran off soon after the wedding. No one knows where she is or why she left. Now it's Scott's turn to be heartbroken.
Before things can get any worse, Mrs. McInney wakes up in her hospital bed. She's groggy and confused, but she's going to be okay. The only problem is that her heart is still weak, and any shocking news could prove fatal. Scott knows he can't tell her about his wife's disappearance, at least not right now. There's only one thing he can do: ask Ramona to pose as her sister—his wife—at least until things calm down.
Ramona thinks she can handle the charade. All she has to do is suppress all those years of pining, and infatuation … and love. It's easier said than done, though, because the more time she spends with the handsome boy next door, the more she realizes that she can't keep her hands off him.
Release date: 26 May 2014 | Sensuality Level: Behind Closed Doors
Marrying the Wrong Man by Elley Arden
Three years ago, Morgan Parrish was embroiled in her father's plan to marry a man who was destined for the presidency. There was just one problem: Morgan was in love with and pregnant by another man. When the house of cards her father had built came tumbling down, Morgan fled town and the backlash. Now, she's stuck in Harmony Falls after a childhood bank account turns out to be empty. Even more shocking, the child she intended to place for adoption rather than cause more scandal is at her side.
As the son of the town drunk, life hasn't always been easy for Charlie Cramer. Maybe that's why he's holding on to his own sobriety and his brand-new restaurant so tightly—too tightly if his grouchiness and control-freak tendencies in the kitchen are any indication. To make matters worse, Morgan Parrish is back in town … and she has a surprise for him. He's a daddy! Can he face the truth and not lose the stability he's worked so hard to achieve these last three years?
When a staff shortage ends up with Morgan waitressing at the bistro five nights a week, old feelings come to a boil. But there's even more to consider, now. If they give in to the attraction and screw things up again, a precious little girl will have to deal with the fallout. On the other hand, if they can make this work, they'll be a family. It's the biggest risk either one of them will ever take.
Release date: 12 May 2014 | Sensuality Level: Sensual
A Demon in Love by Holley Trent
Charles Edison has spent most of his 123 years courting women for Hell. As a faithful son of the demon Gulielmus, he's never known true affection for women. Which is funny, seeing as how he's descended from a love god on his mother's side. Now that he sees his brother falling head over heels, Charles wants the same for himself. He wants to belong to someone.
The Fates conspire to right old wrongs, and Charles learns the woman destined for him is one he shouldn't want. Marion Wilder's family has been on the supernatural Most Wanted List for twenty-five years because they were responsible for the demise of a demon. Gulielmus would kill her if he had the chance.
But Marion's the only human woman Charles can touch without harming. She's his one chance at having a normal life and a real family, and he would give up anything to keep her. Even his father's favor.
Release date: 5 May 2014 | Sensuality Level: Sensual

GIVEAWAY:
e-bundle #1 High Octane: Ignited by Rachel Cross and Ashlinn Craven + Waking Up to Love by Evan Purcell
e-bundle #2 Daniel's Decision by Nicole Flockton + Bride by the Book by Kathryn Brocato
e-bundle #3 Marrying the Wrong Man by Elley Arden + A Demon in Love by Holley Trent
To enter giveaway: Please complete the Rafflecopter form below and post a comment and tell me: 

Which of the books spotlighted here caught your attention and why?