Today it is my pleasure to Welcome author
Stacy Reid
to HJ!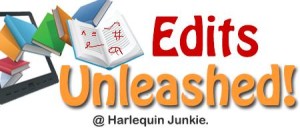 Today, Stacy will be unleashing edits from her book Accidentally Compromising the Duke

Thank you for having me 🙂

The Story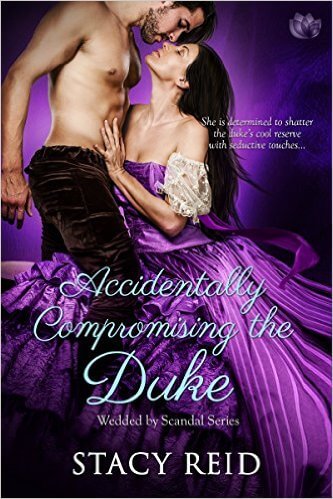 Lady Adel is being forced to marry a man who attacked her, and she is determined to forge her own future. She plots with her friend to compromise a man who has offered for her several times, but was rejected by her father. After some shenanigans, Adel ends up in the wrong chamber, and she instead compromises the mad Duke of Wolverton. The Duke is a complicated man, and he has his own reasons for marrying. Reasons which does not include him loving again. He and Adel marries, and embarks on a fun, sweet and hawt journey.

The Characters
Adeline is young and sweet, but she is fierce when she fights for the things she believes in. Though she never imagined in her wildest dream she would become a duchess, she did everything to ensure her success at her new station in life. Even when faced with Edmond's chilling reserve, she decisively seduced his body and his heart without hesitation.
Edmond is a bit complicated. He is honorable, strong, a man sure of his power and his privilege in life. He is haunted by the loss of his son and his wife, and blames himself for their death. He is very wary about enduring such heartache again, and is quite against falling in love. He was quite aware though from the moment Adel stumbled into his bed, his life was forever changed. He married her despite the way she made him crave, and I truly loved the way he succumbed to everything Adel had to offer.

The Scene
Adel fell pregnant and Edmond had a terrible reaction. He vanished for weeks, and though he returned and apologize most profusely, Adel was still wary of him, thinking that when she needed him he wouldn't be there. He went away to London for a meeting…and this is the scene after he returned.
I canned this scene because I decided to change the ending. Something wasn't working, so I cut this scene and re arranged a few others to have the ending that is now in the book! 😉

Edits Unleashed
Edmond deposited a pile of parcels into one of his footman's arms as he entered Rosette Park, so he could sweep his daughters into his arms and kiss them. Then he went in search for his duchess. He knew where he would find her without asking, and he strode down the hallway with rapid steps. He had been away for three weeks, and he had missed her. On reaching the ornately carved door, he quietly twisted the handle and entered.
A small walnut desk occupied the far corner of the duchess' library. Adeline sat unnoticing of his presence, writing, the sunlight streaming through the windows, lighting her frame. A frown furrowed her brows, then she bit her lips, before dipping her quill once more into the ink pot. Edmond discreetly closed the door, slid further into the room to sit on the edge of the sofa. Minutes passed before he realized the warm languid feeling coursing through his veins was pleasure. He liked watching her. The clock on the mantel across the room struck, and echoed in the library. She stirred, the top of her gown stretching across her breasts.
Her lips twitched and he held his breath waiting for the sweet curve he found himself missing daily. Disappointment lanced through him when the promised smile failed to appear. Instead she muttered under her breath and crumpled up the paper.
He must have made some sound, for she glanced over a shoulder. A slow smile stretched across her face. Tender feelings assailed Edmond, holding him spellbound.
"Welcome home. I heard the girls shouts from here. They missed you. I missed you." It was not the declaration of love he had been aching to hear, but it would do.
"And I missed you, Adeline."
She rose, and tottered toward him. He flinched. Her eyes darkened momentarily then they cleared. She patted her distended stomach. "Our son or daughter is very active today."
His throat closed. "How are you feeling?"
His duchess smiled tenderly, and then cocked her head sideways as if pondering a deep matter. "I feel as if I want my duke to strip me and have his wicked way with my body."
Thanks for blogging at HJ!
Giveaway:

$10 Amazon Gift Card
To enter Giveaway: Please complete the Rafflecopter form and Post a comment to the Q:

What did you think of this exclusive cut scene from Stacy Reid? Do you love historical romance? Do you find dukes irresistible? Share your thoughts!
Book Info:
England, 1817.
Miss Adeline Hays is out of options. Determined to escape marriage to a repugnant earl, Adeline plans to deliberately allow herself to be caught in a compromising position at a house party with the much kinder man she'd hoped to marry. Instead, Adeline accidentally enters the wrong chamber and tumbles into the bed of the mad duke.
Edmond Rochester, the duke of Wolverton, is seeking a wife to care for his two daughters. A young lady of sensibilities, accomplishment, and most importantly, one who he is not attracted to—a complete opposite of the bewitching beauty who traps him into marriage. But despite the lust he feels for his new duchess, Edmond is resolved to never allow them intimacy, refusing to ever again suffer the tormenting loss of a loved one.
Book Links:


Meet the Author: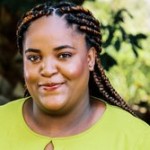 I am an avid reader of novels with a deep passion for writing. I especially love romance and adore writing about people falling in love. I live a lot in the worlds I create and I actively speak to my characters (out loud). I have a warrior way "never give up on my dream." When I am not writing, I spend a copious amount of time drooling over Rick Grimes from Walking Dead, watching Japanese Anime and playing video games with my love.
Website | Facebook | Twitter |