Today it is my pleasure to Welcome author
Delancey Stewart
to HJ!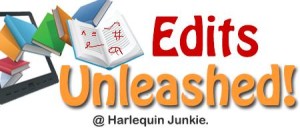 Today, Delancey Stewart will be unleashing edits from her book Love Redefined (Kings Grove, Book 3)
Hello!

About the Book: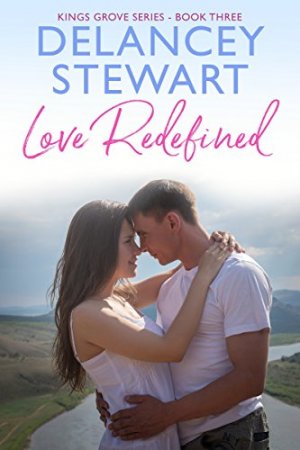 Love Redefined is book 3 in the Kings Grove series, in which each book is a standalone but features characters from the series and a single setting (a small town at the foot of a Giant Sequoia grove in the Sierra Nevada). This book is Chance's book — Chance Palmer is Kings Grove's golden boy, and when he went to Stanford for business school, no one thought he'd come back to the tiny town. But something happened when he was away, and he's back in his hometown, running his father's construction firm with his brother Sam. When a developer wants to consider Kings Grove for a luxury inn, he meets Michaela, and the romance begins.

The Characters:
Chance Palmer and his brother Sam run Palmer Construction. Everyone in the small town of Kings Grove thinks they know who Chance is–the golden boy, the oldest son, the jock. But there's another side to Chance, and he's not quite what everyone thinks.
Michaela Grayson lives in Fresno with her son Finn, and the odds have always felt stacked against her. She struggles to make the best possible choices for her son, and to protect him–from his father, if needed. Her job takes her to Kings Grove to inspect a property for a potential development by her firm, and she meets Chance Palmer in the tiny mountain town.

About the edited scene: 
This scene is from the POV of a character named Rebecca, who we learn about through the course of the book. She was Chance Palmer's first love, a woman he met in business school, who he proposed to… but he doesn't talk about her much now (and you have to read the book to learn more about that!) Rebecca was deaf, and Chance learned American Sign Language in order to show her he wanted to know her, an act that ultimately gives him a special connection to Michaela's son, Finn.
In the end, I decided that Chance needed to reveal his secrets himself, so the idea of having Rebecca's "voice from the past" got canned, but I think readers will appreciate seeing Chance Palmer through her eyes.

Edits Unleashed: 
A deleted scene from Love Redefined (Kings Grove, Book 3)
REBECCA
Three Years Ago – Stanford Business School

Chance Palmer showed up on my second day of graduate school, sitting next to me in Finance class, all long legs and contagious smile. Most of the students around me looked serious at best; some looked downright terrified. This was Stanford, after all. It was competitive. We were here to compete. To win. But not Chance. He looked like he'd just arrived to a resort destination where he'd been promised two years of laid-back fun. If he'd pulled an umbrella drink from his messenger bag, it wouldn't have shocked me.

I was sitting in the front, which was the only place I had a chance for my transcription software to pick up the professor's voice, and luckily, Doctor Chen seemed to be one of the more cooperative instructors in terms of dealing with the accommodations I'd emailed with her about. She wore the mic, and stood near me as she talked, and that made everything so much easier. I could read her lips, though I suspected she had a significant accent, based on the soft shapes her mouth made as she spoke, and the way her lips made short quick motions. It made it a little harder to understand what she was saying, but once I combined the dictation notes with the textbook and Dr. Chen's notated syllabus, I hoped I'd be okay.

There was one thing I could not afford, however, and that was to have a tall handsome man sitting next to me in all his distracting glory. If he missed a few words of the lecture, I was sure he'd be just fine. But if I missed a few words, who knew how long it would take me to figure out what exactly I was supposed to be learning? I could feel him shoot that dazzling smile at me as he sat down, and I gave him a polite smile back, with a nod, but I didn't meet his eye. It was day two—I didn't want to encourage him, and I wasn't here to make new friends.

But when he stretched out in the seat next to me again the following week as Finance began, and in every Finance lecture after that, I realized I might have to actually say hello.

I didn't ignore him during those first few weeks exactly. I watched him come and go, watched the way he interacted with the other hearing students, the way his easy smile popped out for anyone who spoke to him, the way he moved into a room as if there was no question he belonged there. He was confident without appearing arrogant, charming without seeming obsequious.
And he was handsome. My God, was he handsome. He had light sparkling eyes fringed by lush dark lashes I wouldn't be able to achieve with the best mascara money could buy. His hair was dark brown with lighter brown highlights running through it, and though it was pushed back from his face, a dark lock fell across his forehead, and he ran a hand through it unconsciously to push it back sometimes. He was muscular and broad, usually dressed in khaki pants and a polo shirt that left me to contemplate the expanse of corded muscle of his arms as he took notes next to me during lectures. The smile that came so easily to him revealed a dimple on each cheek, and the short dark stubble around his jaw gave him a carefree and casual look. He was a well-made man—I could appreciate that much. It almost made me wish I could really hear his voice—not just the vibrations it created, and I'd given up wishing to have my hearing back years ago. Chance Palmer's voice would certainly be low and sweet, but strong—the way I imagined ocean surf to sound, or an oncoming storm. Sometimes when he laughed during a lecture I could feel the vibration of his laughter through my seat back.

Our relationship didn't begin as soon as we met. I did eventually smile at him, mostly because I dropped a book and he handed it back to me as we stood to leave. He hit me with his grin and I literally felt my insides quiver as he handed the book back to me. He said hello, and I was too nervous to speak.

After that I did my best not to look at him. I didn't have time to be nervous around a classmate. I didn't have time for anything but doing my best to keep up in a situation that wasn't constructed for me to succeed.

But then he tapped me on the shoulder as I left the lecture hall one day. And he signed to me, saying, "Would you like to get coffee with me some time?"

I couldn't help the way my heart leapt as I looked up and met those ocean eyes. Shock and surprise met somewhere in the middle of my chest, and I was nodding before I'd really had time to think properly, to remind myself that this was not the reason I was here.

He grinned and signed again as he asked. "Now?"

My heart was not behaving properly and my damned head nodded again. He was like a magnetic field, pulling me toward him, and I couldn't resist even though I knew I should.
We sat across the table from one another at the campus coffee house that afternoon, and I watched other girls eyeing me as they passed, wondering how I'd managed to convince the gorgeous guy I was with to spend time with me. Don't get me wrong—I was pretty. I knew I was. But I would always be an outsider, even in the more sophisticated world of business school. Just because my peers no longer stood in a circle openly taunting me didn't mean they completely accepted me into their world.

When you're different, you grow a thick shell, and I'd thought mine was impenetrable, but there sat Chance Palmer, with an ASL app open on his phone and an eager light in those incredible eyes.

And I couldn't help what happened next.
Thanks for blogging at HJ!
Giveaway:
I've got two ebooks to give away of any of the Kings Grove books (in case you want to start with Book 1 — they can all be read as standalones, though, so don't be afraid to dive in to Book 3!). I've also got one signed copy of book 1 (Love Rebuilt) and a Delancey Stewart compact mirror for one lucky reader! (US only).
To enter Giveaway: Please post a comment to this Q:
What do you think? So many romances have a dual perspective, where we hear from the hero and heroine in alternating scenes, getting both of their "takes" on what's going on. Do you think it's helpful to get a third voice like Rebecca's in some stories, or do you think it distracts from the slow build between the two main characters? Are there other books you've read with a third POV character?
Book Info:
Chance Palmer is the hottest bachelor in Kings Grove, and even his younger brother Sam sees him as a playboy and a charmer. It's nice to be admired, but Chance is ready for something serious–something like the love he had once before. The love he refuses to talk about.
Michaela "Mike" Grayson fell in love once. And though that relationship gave her the son she'd never trade for anything, it came with a darker side she's still trying to escape.
When Michaela's job requires her to scout a tiny town called Kings Grove as a potential resort destination for her company, she's not prepared for what awaits her there: a charming playboy with a knack for making her feel like everything in her world just might work out fine. And Chance is unprepared for the feelings he finds inside himself for Michaela, and for her son, Finn.
Can Mike overcome the darkness in her past enough to trust that Chance might be more than just a fantasy? Can Chance Palmer move past the pain of his first love and fall again?
This is Book 3 in the Kings Grove Series. Each book can be read as a standalone.
Book Links: Amazon | Goodreads


Meet the author: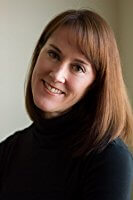 I'm an award-winning author writing contemporary romance, romantic comedy and women's fiction. I live in the Washington D.C. area with my former jet-pilot husband and two crazy little boys. When I'm not writing, I'm one half of the editing team over at Evident Ink (www.evidentink.com), and I still have a "day job" I love, too, in marketing. My books are about family and relationships, and my goal is always to remind readers to look for the silver lining–the world can be hard and unfair, but it can be beautiful, too. Other things to know about me — you can win me over with dark chocolate or a well-made Manhattan. I love wine, and I used to be a ballet dancer, so I love any kind of physical challenge!
If you want to know more, consider joining my FB reader group or my newsletter — you can sign up on my site!
Website | Facebook | Twitter |