Today it is my pleasure to Welcome romance author
Stefanie London
to HJ!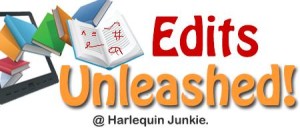 "Edits Unleashed"

gives authors an opportunity to share with readers deleted scenes that did not make it through the final edits into

publication.
Today, Stefanie London will be unleashing edits from her book Only The Brave Try Ballet
The Story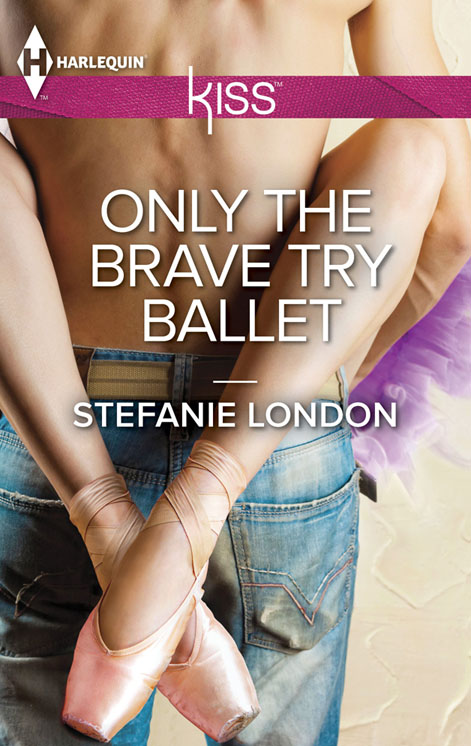 Teaching ballet to toddlers was not exactly what Jasmine Bell had in mind when she embarked on a career in dance; however, after a horrific car accident shatters her leg and her self-worth, Jasmine reluctantly hangs up her pointe shoes.
Grant Farley is an AFL player with a wild-child past, who lands in Jasmine's studio he lands himself after a nasty hamstring injury threatens his career. Good-girl Jasmine knows he's trouble, she's had guys like him before, but when sparks fly in the studio Jasmine can't keep their student-teacher relationship professional.
When Jasmine falls hard for the tough guy with the heart of gold, Grant's dark past reveals itself and Jasmine feels like she's stepped back in time. Grant must convince Jasmine that he's mended his ways and has the strength to mend her heart.

The Characters
Only The Brave Try Ballet is a story about two people who appear to be very different on the surface, but actually have much in common. Grant is an AFL player who has struggled with addiction and is now trying to rebuild his reputation with his team and the fans.
Jasmine is a former soloist ballerina who's career with the Australian Ballet has been ended by a devastating injury caused by a car accident. She's lacking in direction and is still mourning the loss of her career.
Their journey is one of learning to trust. Both Grant and Jasmine have closed themselves off from the outside world and have become isolated by their demons. They're haunted by past failures – both in their relationships and their careers – and they must learn to trust in the healing power of love.

The Scene
The deleted scene was a prologue that shows a glimpse into the night of Jasmine's accident and explains why she was driving when she'd been drinking. However, I never ended up submitting the scene to my editor as part of my revisions because I felt that Jasmine's back story came out strongly enough on its own so that the prologue ultimately wasn't required.

Edits Unleashed:
Prologue

Eighteen months ago – Price-Harper Gallery of Modern Art, Melbourne

Jasmine Bell dropped into an unoccupied chair away from the milling crowds of the Price-Harper Gallery's latest charity event. She rubbed a hand along the tender spot where her strappy heels bit into the flesh of her ankle, no matter how expensive the shoes were they always seemed to hurt. Funny as it might seem, she could spent all day in pointe shoes and the aches and pains wouldn't bother her, but slip into a pair of high heels and she wanted to scream blue murder.

Sighing, she looked around. The same old faces were at this event, the crème de la crème of the Australian arts society including a few important contacts from the ballet world. But tonight she couldn't be bothered to network, not even the best quality champagne could lighten her mood. Truth was she was over the parties, over the gallery openings, over the pomp and fanfare. She wanted to go home and get out of the ridiculous dress and heels that Kyle had picked out for her.

Speaking of Kyle, her fiancé was nowhere to be found. It wasn't unusual for him to ditch her during these events so he could talk investments with the gallery owners and artists, but he usually checked in. Tonight he'd been more absent than normal.

Taking a swig of her champagne, Jasmine steeled herself and stood up. Pain flashed in front of her eyes as the straps of her heels rubbed against her ankle, she'd have a nasty blister there tomorrow. No doubt it would be right in line with where her ballet ribbons tied.

All she had to do was hunt Kyle down and convince him to take her home, then she could ditch the shoes and get a good night's sleep before rehearsals tomorrow. Butterflies fluttered in her stomach; she'd recently landed a leading role in a smaller, contemporary ballet production with one of the new and upcoming choreographers. It was a huge step forward for her career, and she had been on edge all week about the thought of starting rehearsals.

If only she could find Kyle. Frowning, she searched the crowd and worked her way through the three small rooms which housed the event. He was nowhere to be seen.

A fluttering curtain caught her attention, she'd forgotten about the grand balcony which looked over the gardens behind the gallery. Perhaps he'd gone outside to talk privately with the gallery owner. Jasmine strode across the room and pushed the glass door open, relishing the crisp spring air as it cooled her skin and the scent of white flowers that danced on the breeze. The balcony was dark, silent.

As she was about to step back inside she heard a giggle from the corner, behind the potted gardenia trees. A male voice hushed the source of the giggle, a throaty laugh emanating into the night air. She knew that laugh as well as she knew the steps to every ballet she'd ever performed.

"Kyle?"

Hushed curse words were followed by the clearing of a throat. Jasmine's stomach dropped, he'd promised after the last indiscretion that it wouldn't happen again. He'd promised his playboy days were over.

"Ahh Jas, darling." Kyle stepped out from behind the plants, his bow tie undone and his tuxedo shirt untucked. His cheeks were flushed and he smelled strongly of cognac and woman's perfume.

The air was wrenched from her lungs, the sickening realisation that everything they'd promised one another was a lie. Her head pounded, the champagne she'd downed swished in her stomach like the ocean during an angry storm.

"I can't believe it," she said, shaking her head.

"Darling, it's nothing." He reached out, his tone tried to soothe her but the alcohol slurred his words.

"You promised me, Kyle. You promised this wouldn't happen again."

"Nothing's happening." He stumbled towards her, his usually perfect hair askew from another woman's hands.

"I'm done," she said, throwing her hands up in the air. "I'm not going through this again."

She turned to leave but a hand caught her wrist in a vice-like grip. Kyle's pink-cheeked face hovered inches from hers. His breath was hot on her neck.

"You might want to be careful, Jasmine. Don't forget for a second that I'm the one with the power in this relationship." His eyes burned into her. "I have every one of those directors in my pocket, if you leave me I'll make sure you never dance again."

"Don't delude yourself, Kyle." Jasmine snatched her hands from his grip, her pale skin was marked red where his fingers bore down on her. "Your father might have these people in his pocket, but you don't. So go and run to Daddy to see if he'll help. If I'm nothing without you, then you're nothing without him."

Spying Kyle's jacket on the chair next to the door, Jasmine drove her hand into the inside pocket and grabbed his keys. Alcohol had dulled his reaction time and he reached out to snatch them from her but missed, stumbling into one of the plants.

"You bitch!" he snarled. "You'll be sorry for this."

But Jasmine was already gone, her stilettos clicked against the polished boards of the gallery floor. Her floor-length red silk dress swirled like blood around her feet, tripping her, making it hard to navigate the stone steps down to the carpark.

The cars danced in front of her, Kyle was supposed to drive and she'd had a flute of champagne or two. Not much by traditional standards but on a ballerina whose diet was strict it felt like an entire Magnum. The ground tilted beneath her feet as she jogged to the car.

With a sharp beep and a flash of lights the car was open, she stepped in, scooping the billowing silk from her dress and slamming the door shut. She gunned the engine, her heart and head pounding in unison. Tears swamped her eyes, the shame and humiliation flooding her body with tremors.

She peeled out of the car park as Kyle was running through the front of the gallery, shouting her name. She turned up the stereo to drown out her thoughts as she pushed the car faster. She wanted to be home, away from the disaster of the evening, away from the disaster of her so-called relationship.

Mansions and manicured gardens streaked past as she opened the car up down a main road, it was quiet on the streets. Most people were in bed by now. The streetlights blended together, dancing like drunken fireflies in her peripheral vision.

She should slow down. The world blurred as hot tears finally spilled onto her cheeks. That bastard, she shouldn't be crying for him. He was a liar, a cheat. And she'd fallen for his slick words again. What an idiot!

A corner rushed up far too quickly, she jerked the steering wheel and the car swerved to the side, rocks flicking up and pinging against the door. The sound of her tires skidding on the gravel eclipsed everything, she slammed on the breaks but her high-heel stuck in the mat at her feet. The car hurtled off the road, down a small ditch. Trees loomed as she wrenched the wheel, the world tilting and spinning around her.

Then, darkness.
Readers:  

The end of Jasmine's career was very painful for her, but in the end it lead to Grant and her finding true love as well as a more respect for herself. Have you ever turned a bad event or situation into something positive?

I'd love to hear your stories in the comments below.
Book Info:
Step up, Grant Farley…not your typical ballet student!
Football pro Grant Farley is nursing an injury and needs to get back into shape—fast. Ballet wouldn't be his first or even his last choice, but he's desperate. Enter tantalizingly prim teacher Jasmine Bell—one disapproving arch of her eyebrow and Grant knows he'll enjoy getting her tutu in a flutter!
But it's not only Grant's flexibility that Jasmine's pushing to the limit! He knows she feels the heat between them, so why won't she give in to it? Time to convince Jasmine that if she's brave enough to dance en pointe she can certainly handle a fling with him!
Book Links:

Meet the author: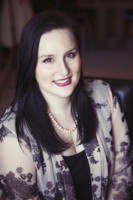 Growing up, Stefanie came from a family of women who loved to read. Her favourite activity was going shopping with her Nan during school holidays, where she would sit on the floor of the bookstore with her little sister and painstakingly select the books to spend her allowance on. Thankfully, Nan was a patient woman.
Now she lives with her very own hero and dreams of travelling the world. She frequently indulges in her passions for good coffee, French perfume, high heels and zombie movies. Recently she gave up her day job to write sexy, contemporary romance stories and she couldn't be happier.
Website | Facebook | Twitter |