Escape with these hot off the press 

AUGUST Romance releases 

from Escape Publishing.

Our mission: To connect readers all around the world with the stories they want to read.

We love romance, all romance, so when we imagined Escape Publishing, we imagined an imprint without restrictions, where romance readers can find the romance they want, in the style they want, at the length they want, whenever they want. In short, you want it – we've got it.
If it's science fiction, fantasy, contemporary, historical, erotic, gay romance, inspirational romance, urban fantasy, paranormal, or YA romance – or any mixture of the above, Escape Publishing's got it. We offer all levels of sensuality from the sweetest kisses to the hottest encounters. We offer different lengths, from short stories through novellas to full length novels. Our novels are standalone, loosely connected, or part of an ongoing series.
Escape Publishing is dedicated to bringing talented Australian voices to a global audience. All stories are DRM free, and available world-wide.
Thanks to Escape Publishing for providing giveaway copies of the books spotlighted below.
Engaging The Enemy by Susanne Bellamy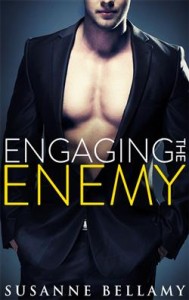 One building, two would-be owners and a family feud that spans several generations: all relationships have their problems.
Andrea de Villiers can't lie to save herself. But when developer, Matt Mahoney, buys the building she and a friend have established as a safe house in the Melbourne CBD, she decides that protecting The Shelter is more important than her aching heart. She will confront Mr Mahoney, and she will emerge victorious. There are no other options.
But Matt has other plans for Andie, and she soon finds herself ensnared in a web of well-meaning lies and benevolent deceit. To protect the building and the families that depend on her, Andie agrees to play the part of Matt's fiancée, and play it convincingly.
But lies soon bleed into truth, and what was once a deception starts to feel all too real. Can Andie accomplish her goals and protect The Shelter, without losing her heart to the charming Irish developer?
Batter Up by Robyn Neeley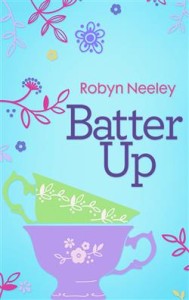 She mixes more than flour and sugar into her cake batter, and he's about to find out if a little bit of magic is to his taste…
Bakeshop owner Emma Stevens has a secret — a delicious, slightly unorthodox secret. Each Monday, she mixes up a premonition to share with the bachelors of Buttermilk Falls, and sets one lucky man on the path to true love.
When reporter Jason Levine finds himself mixed up in a Las Vegas bachelorette party, he hears the strangest rumour: the marriage is happening thanks to magic cake batter. Seriously sceptical, and sick of frauds, Jason journeys to the backwater town of Buttermilk Falls to expose the baker and release the townspeople from her evil clutches.
But when Jason meets Emma, tempers flare and sparks fly. Will Jason cling to his logic at the expense of a future, or will he let himself fall under Emma's spell?
Hooked On A Feeling by Ainslie Paton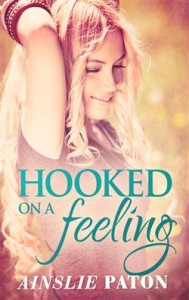 From bestselling, groundbreaking author Ainslie Paton comes a groovy romance about changing times, growing up, breaking out and second chances. Set in Sydney in 1975, when pants and collars were wide, hair was big, eyelids were blue and neighbours shared each other's lives.
There's a sexual revolution going on, but not in Gayle's life. She's never felt so old, so unattractive, and so helpless. Your husband asking for a divorce could do that to you. Now she's the scandalous new neighbour, the single mum, the divorcee, who needs a job but doesn't know how to balance her own cheque book.
And then Steve and Ray arrive in her life, the former with chocolate hair and hurt eyes, the latter with a tomboy daughter and an uptight attitude. Suddenly, being separated doesn't feel so shameful. This is the story of how Gayle lost her home to find true friends; her marriage to find a new life; and her husband to find love.
Under Cover Of Dark by Juanita Kees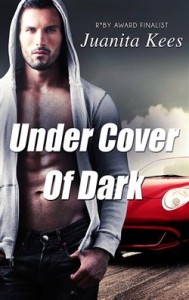 New Australian romantic suspense follows Under the Hood, about a Western Australian drug gang, the teenagers they recruit, and the cop who wants to bring them down.
When Mark Johnson delves deeper into his investigation into the murder of Tiny Watts, and the involvement of a teenage gang with sleazy lawyer Gino Bennetti and his drug world ties, the last thing he expects is to be interviewing Gino's widow, a woman in a world of trouble.
When her husband is shot and killed, it is both a relief and a disaster. Lily has her son to protect and secrets that run deeper than the scars she bears. Mark Johnson is the last person she wants uncovering those secrets, especially the truth about her son Luke's involvement in Tiny Watts's murder.
As the investigation continues and Lily's wounds begin to heal, she finds the detective easy to trust and the friendship between them blossoms into more. But the secret Lily holds places everyone in very real danger. When it is finally revealed, Lily will lose everything: her son, the man she's grown to love, her freedom and her life.
Enraptured by Shannon Curtis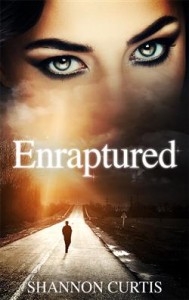 What happens when fairytales get the romantic suspense treatment? A cross-genre mash-up with enchanting results!
Once Upon A Crime…
Gabriel Martin was shot by his boss, and now he's unemployed and unhappy. Furthermore, he has to deal with a continuous parade of in-home carers who just can't seem to get his treatment right. Physiotherapist Bella Tompkins just wants to do her job in order to pay off her debts. A grumpy client is the least of her problems.
Neither of them is aware that there's more going on than a rocky client-practitioner relationship. In the land of Fantasia, Esmerelda — Fairy Godmother Enforcer — and Rumpelstiltskin are working frantically to make sure that their beastly charge gets his fairytale ending. It should be a simple task, but nothing is ever as it seems on the Fairy Isle, where dark forces are rising, the consequences are dire, and Esmerelda has only an accident-prone fairy and an untrustworthy imp for help.
With the stakes rising ever higher, can Gabe and Bella get it together to save both their happy ending and the world?
Blood Moon by M.A. Grant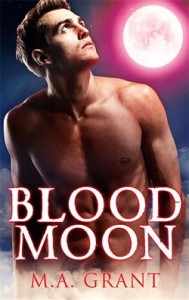 The sequel to the critically acclaimed Red Moon, about a playboy werewolf, his shy roommate, the ties that bind and a battle for true love.
Dana Patterson never regretted the simplicity of her life in Alaska until she moved in with playboy Connor Sinclair. On the surface, Connor is the darkly seductive owner of Vegas's hottest new casino. But in private, she gets to see a vulnerable side that no one else knows about — and the combination makes him a temptation she isn't willing to resist any longer.
After Connor openly sides with his brother Flynn in the battle against their unstable lycanthrope father, protecting family and friends becomes a necessity. Having Dana move in with him was the chivalrous decision; sharing his bed with her was not. Dana may think Connor's everything she's ever wanted, but his scars run deep, and he can't bear the thought of hurting her.
But war changes everything — and exposes dark secrets. As Rupert's true plans come to light, Connor must decide whether he is truly the monster his father created, or the man Dana knows is hidden within the beast.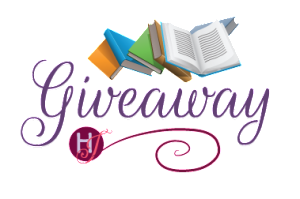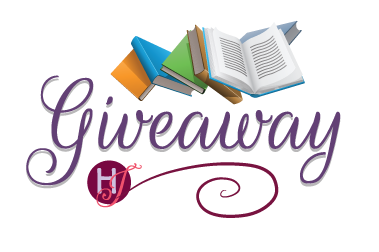 Giveaway:
eGalley Bundle 1:  Engaging The Enemy by Susanne Bellamy + Enraptured by Shannon Curtis
eGalley Bundle 2:  Batter Up by Robyn Neeley + Blood Moon by M.A. Grant
eGalley Bundle 3: Hooked On A Feeling by Ainslie Paton + Under Cover Of Dark by Juanita Kees
To enter giveaway: Complete the Rafflecopter form below and 
Tell me which of these books caught your attention and why?
Good Luck!