Escape with these hot off the press

January Romance Releases

from Escape Publishing.

Our mission: To connect readers all around the world with the stories they want to read.
We love romance, all romance, so when we imagined Escape Publishing, we imagined an imprint without restrictions, where romance readers can find the romance they want, in the style they want, at the length they want, whenever they want. In short, you want it – we've got it.
If it's science fiction, fantasy, contemporary, historical, erotic, gay romance, inspirational romance, urban fantasy, paranormal, or YA romance – or any mixture of the above, Escape Publishing's got it. We offer all levels of sensuality from the sweetest kisses to the hottest encounters. We offer different lengths, from short stories through novellas to full length novels. Our novels are standalone, loosely connected, or part of an ongoing series.
Escape Publishing is dedicated to bringing talented Australian voices to a global audience. All stories are DRM free, and available world-wide.
The January Wish by Juliet Madison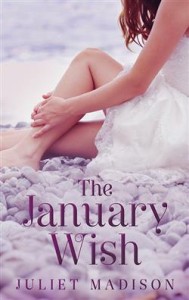 From Escape's queen of ro-magic comedy comes a sweet, emotional contemporary romance about the pleasures of making a wish and seeing it come true.
When Dr Sylvia Greene makes an impromptu wish at the Tarrin's Bay Wishing Festival, it's the most out of character action she can think of. Hers is not a life of wishes. Hers is a controlled life of order, plans and preparation…of science and research and diagnosis and treatment. But her past has been weighing on her mind, and decisions made long ago have far-reaching consequences.
A week later, the daughter she secretly gave up for adoption at sixteen arrives in Sylvia's small coastal town with secrets that can't be shared. Between feelings of guilt, gossip, and a growing attraction to an emotionally unavailable colleague, Sylvia's well-ordered life is soon thrown into chaos. She is no longer alone, and for the first time she feels as if her world is open to possibilities.
They say be careful what you wish for, but, for Sylvia, the unexpected consequences may be just what the doctor ordered.
Dear Stranger (novella) by Elise K. Ackers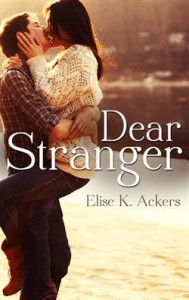 A beautiful love letter to the most troublesome of holidays…
Soft-hearted Reese Ahearn is single for Valentine's Day. Again. But that's not going to stop her from spreading the holiday's sentiment on the streets of Melbourne with short, sweet, anonymous love letters, left for strangers to find.
The last thing she expects, however, is a reply…
Doctors Beyond Borders by Georgie Tyler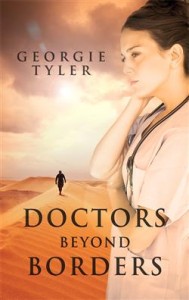 She's about to find out that nothing is fair when it comes to war, except, the healing power of love.
When Ariadne Tate takes a deployment to Sudan with a medical aid organisation, romance is the last thing on her mind…but Dr Ford Gosden puts a glitch in her plans. Too damn attractive for his own good and a thoroughly nice guy, Ford slowly seeps under Ariadne's skin.
But Sudan is not a stable place to form a relationship, and as political tension escalates in the region, Ariadne has no choice but to focus on her job and her safety. Under the protection of a UN convoy, she heads out into the war-torn countryside — and the unthinkable happens. Captured and held hostage by a renegade with no chance of escape, Ariadne's hope for a new life with the man she loves begins to fade and the fight for her life begins.
The Holiday Survival Guide by Jane O'Reilly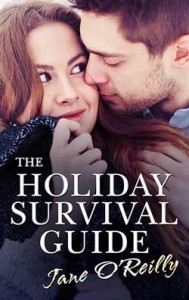 Witty, clever, and sharp. It's going to be theholiday from hell…and that's just how Erica wants it.
When tabloid journalist Erica Parker is forced to take a holiday, she's determined to make it the most miserable holiday she possibly can, but not even her impressive imaginative powers could have come up with sharing a tent with survival expert Nathan Wilde.
Nathan was a married man with a successful TV show before Erica got to work on his life. Now the hottest man she's ever met is single, furious, and he's got her alone in the wilderness for three long days…
In Safe Arms by Lee Christine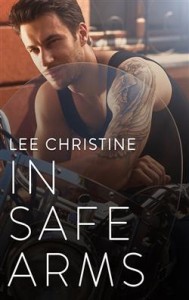 Smooth, seductive and savage: Lee Christine returns to the dark, criminal underbelly of Sydney with her follow-up toIn Safe Hands.
Legal secretary Josephine Valenti has no idea why a notorious bikie president would be contacting her, but when he is murdered in front of her eyes, she knows that she is in very deep trouble. Fleeing to her home, she's intercepted by Nate Hunter, a man she used to know and lust after…a man she used to care about.
However, Nate has changed. His leathers and his bike tell of a lifestyle that Josie can't begin to accept or understand. His is a life of drugs, money laundering and prostitution.
But all is not what it seems, and Josie must fight harder than she ever has before — for the truth, for what's right, and, ultimately, for the man who still has a hold of her heart.
Tango Love (novella) by Nicole Flockton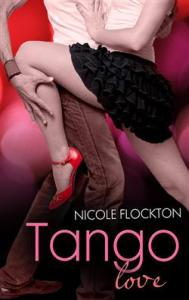 A sexy short story about being in love with your best friend— and discovering it takes two to tango.
Melinda Jones has been in love with her housemate, James Brady, since he moved in…but she has no intention of ever telling him. Except it seems James has his own plans…and they include asking her to share a sexy tango — then a little dirty dancing in his bed.
For Melinda, it's the best night of her life…until she wakes up alone the next morning. Is she destined to spend her life dancing by herself, or will James step up to be the partner of her dreams?
King Cave by Scarlett Dawn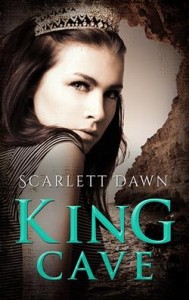 The long-awaited sequel to the bestselling, award-winning King Hall: the revolution is here, but the most dangerous attack may come from within…
The safe, comfortable world of Lily Ruckler and her fellow Mystical Kings and Queens is rocked to the core by the attacks at King Hall. Not only does Lily have to kill the Commoners attacking her people, she also has to assume the mantle of leadership, and bring the surviving Mysticals to King Cave.
It should have been too much, but she is not alone. Ezra becomes her rock, her best friend, the one person who understands. As Pearl and Jack struggle with inconsolable loss, Ezra and Lily work to keep the Mys community safe in their new home, and plan a deadly retaliation.
Their friendship saves them both…but it also draws attention. Whispers. Judgment. It's not normal for Shifters and Vampires to be friends, and when a horrifying truth is revealed, their relationship morphs from unusual to unspeakable. Lily is good at keeping secrets that could get her killed. Is she willing to risk Ezra's life as well?
Giveaway: Thanks to Escape Publishing I will be giving away an e-galley of each the books listed above.
eBundle 1: The January Wish by Juliet Madison + Dear Stranger (novella)by Elise K. Ackers
eBundle 2: Doctors Beyond Borders by Georgie Tyler + The Holiday Survival Guide by Jane O'Reilly
eBundle 3:  In Safe Arms by Lee Christine + Tango Love (novella) by Nicole Flockton
eBook:  King Cave by Scarlett Dawn
To enter giveaway: Complete the Rafflecopter form below and Tell me which of these books caught your attention and why?
Good Luck!