Escape with these hot off the press 

MAY Romance releases 

from Escape Publishing.

Our mission: To connect readers all around the world with the stories they want to read.

We love romance, all romance, so when we imagined Escape Publishing, we imagined an imprint without restrictions, where romance readers can find the romance they want, in the style they want, at the length they want, whenever they want. In short, you want it – we've got it.
If it's science fiction, fantasy, contemporary, historical, erotic, gay romance, inspirational romance, urban fantasy, paranormal, or YA romance – or any mixture of the above, Escape Publishing's got it. We offer all levels of sensuality from the sweetest kisses to the hottest encounters. We offer different lengths, from short stories through novellas to full length novels. Our novels are standalone, loosely connected, or part of an ongoing series.
Escape Publishing is dedicated to bringing talented Australian voices to a global audience. All stories are DRM free, and available world-wide.
Thanks to Escape Publishing for providing giveaway copies of the books spotlighted below.
Perfect Timing by Jane O'Reilly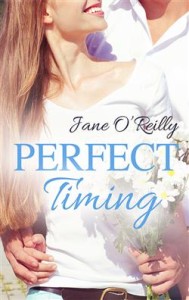 The journey from friends to lovers starts with a very brave first step. Or a catalytic event. Sometimes both.
After years of putting her life on hold, musician Ruby Thorpe is finally ready to leave the small English town she grew up in. She's got it all planned — a job with the New York Philharmonic orchestra will fulfil her musical ambitions, and a few dates with a cute American guy should sort out her virginity, which has definitely outstayed its welcome. And she's going to stop waiting for her best friend Jason to notice that she's a girl.
But Jason has a few surprises in store for Ruby, and she soon finds herself caught in a dilemma: can the right man turn up at the wrong time?
In Bed With The Boss by Alexa Bravo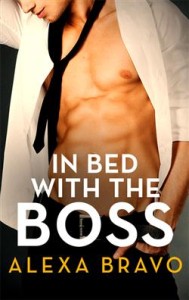 A high-flying corporate romance that's sure to add 'elevator' to your list of erotic destinations!
Trish Carter is chasing the career opportunity of a lifetime, and nothing is going to stand in her way. After a failed marriage and years of self-doubt, she needs her business proposal to succeed — but there's one hurdle left: presenting to the Board of Directors and charismatic CEO, Keith Donnelli. So then it can only be the stress and extreme tension that leads her to jump the hot stranger in the elevator…
But the unexpectedly explosive encounter puts all her plans in jeopardy, when the stranger isn't a stranger at all. Now, her whole future rides on how well she can resist the temptation of sleeping with her boss. Will Trish finally have the chance to make her secret dreams come true or will following her heart destroy her chance at a future?
Four-Leaf Clover by Charmaine Ross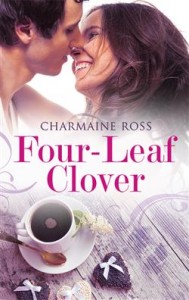 A sexy, sugar-laden David vs Goliath story about a local bakery, a national chain, and what really matters.
Clover Loveday has worked hard to get her café Four-Leaf Clover up and running — her ticket out of an increasingly alarming financial situation and her dream come true. When she literally falls off her ladder into the arms of sexy-as-sin Liam Sinclair. The same Liam Sinclair who owns the new bakery being built just across the road…the new store by bakery chain Upper Crust owner! Clover decides then that no matter how nauseated she is about the idea, it is best keep your enemies close, rather than leave things to fate.
Liam has never put too much thought into the competition when he opens a new outlet, other than taking their customers and strengthening the Upper Crust brand. But here in the beautiful Dandenong Ranges, Clover Loveday's cafe is a little too close for comfort, and Clover herself a little too good-looking. So Liam asks his PA to put together a 'fact sheet' about his new competition. He has a business to run, a father to please, and hundreds of people to keep in jobs. Surely information can keep an unwanted strong sexual pull at bay…
A sweet, caffeinated, satisfying story about unexpected temptations, forgiveness, and putting love before money.
Evidence Of Love by Elisabeth Rose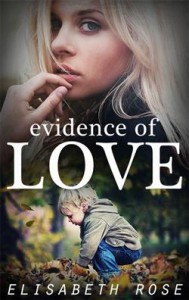 She survived years as a gangland wife, sacrificing everything to the family. But now they're threatening the one thing that she will never, ever give up — her child.
When Maja's abusive gang boss husband Tony is murdered, she takes the opportunity to flee, change her name, and leave her criminal family and her past behind. As Lara Moore, she and her toddler son Petey live quietly in suburban Sydney. Then, one act of kindness threatens to reveal her secrets and unravel the threads of her new life. But Detective Nick is dedicated and determined, the antithesis of everything she was brought up to believe about the police. Slowly, Maja finds herself drawn out of her shell and into his protective embrace.
Investigating Detective Nick Lawson doesn't know what it is about the prickly, reclusive young mother that attracts and intrigues him, but as the facts about her crime-steeped family emerge, Nick doubts whether his career would survive this relationship, even if she were interested.
Then, to Lara's horror, her past meets her present, and thoughts of love and a future are lost as the fight for her child begins.
Above And Beyond by Wendy L Curtis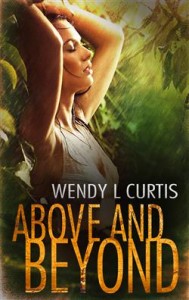 In the sticky, steamy jungles of Papua New Guinea, they fight for the lives of the world's most vulnerable people. They didn't expect to have to fight for their own.
All investigative journalist Roxy Williams wanted was a hot one-night stand: quick, dirty, and completely one-off. A business transaction to ease stress, loosen tension, and allow her to get right back to her job — exposing the heart-breaking realities of people smuggling. So when all hell breaks loose in a small village on Papua New Guinea, the last person Roxy expects to see is her one-night-stand and male escort, Rob, with a boat, a beach, and an escape plan!
Rob is supposed to be long-gone from this assignment, but after their one night together, he can't seem to let Roxy go. Using all his resources, Rob risks his job to keep track of her — and when a huge storm threatens, he goes after the sexy journalist. Now they're together, in danger, and fighting for their lives. People smuggling is a big money industry, and the smugglers are playing for keeps.
Lord Somerton's Heir by Alison Stuart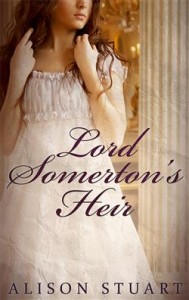 Can the love of an honourable man save her from the memory of a desolate marriage?
From the battlefield of Waterloo to the drawing rooms of Brantstone Hall, Sebastian Alder's elevation from penniless army captain to Viscount Somerton is the stuff of dreams. But the cold reality of an inherited estate in wretched condition, and the suspicious circumstances surrounding his cousin's death, provide Sebastian with no time for dreams — only a mystery to solve and a murderer to bring to justice.
Isabel, widow of the late Lord Somerton, is desperate to bury the memory of her unhappy marriage by founding the charity school she has always dreamed of. Except, her dreams are soon shattered from beyond the grave when she is not only left penniless, but once more bound to the whims of a Somerton.
But this Somerton is unlike any man she has met. Can the love of an honourable man heal her broken heart or will suspicion tear them apart?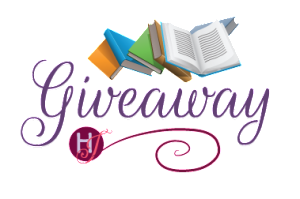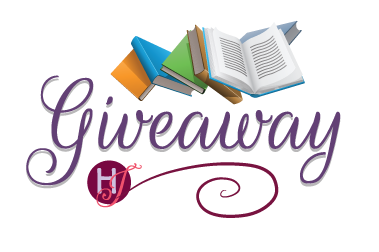 Giveaway:
eGalley Bundle 1: Perfect Timing by Jane O'Reilly + Evidence Of Love by Elisabeth Rose
eGalley Bundle 2: In Bed With The Boss by Alexa Bravo + Above And Beyond by Wendy L Curtis
eGalley Bundle 3: Four-Leaf Clover by Charmaine Ross + Lord Somerton's Heir by Alison Stuart
To enter giveaway: Complete the Rafflecopter form below and 
Tell me which of these books caught your attention and why?
Good Luck!