Escape with these hot off the press NOV Romance Releases from Escape Publishing.

Our mission: To connect readers all around the world with the stories they want to read.
We love romance, all romance, so when we imagined Escape Publishing, we imagined an imprint without restrictions, where romance readers can find the romance they want, in the style they want, at the length they want, whenever they want. In short, you want it – we've got it.
If it's science fiction, fantasy, contemporary, historical, erotic, gay romance, inspirational romance, urban fantasy, paranormal, or YA romance – or any mixture of the above, Escape Publishing's got it. We offer all levels of sensuality from the sweetest kisses to the hottest encounters. We offer different lengths, from short stories through novellas to full length novels. Our novels are standalone, loosely connected, or part of an ongoing series.
Escape Publishing is dedicated to bringing talented Australian voices to a global audience. All stories are DRM free, and available world-wide.
Mistaken Identity by Alyssa J. Montgomery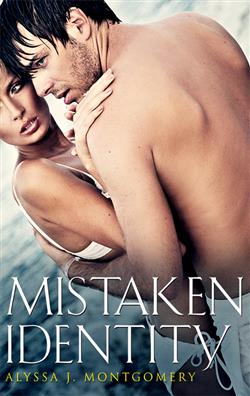 An irresistibly indulgent novel about identical twins, an autocratic tycoon, and the sensual, sophisticated Greek seaside.
Greek tycoon Alex Kristidis will do anything it takes to prevent his brother marrying pop star Susie Hamlin, and Susie's twin sister Leah will do whatever it takes to stop him. But, posing as Susie to throw Alex off the trail as she and her lover rush away to get married has unexpected consequences: Leah is attacked by a drug dealer's henchmen, whisked off to Alex's private island, and becomes entangled in a web of lies.
Something is different about Susie, and Alex can't put his finger on it. No longer the self-absorbed, selfish celebrity, she is warm and innocent and inspires feelings in him that he thought impossible. But the last thing he will do is indulge in an affair with his brother's manipulative cast-off. He just has to find the strength to stay away…
Mango Kisses by Elisabeth Rose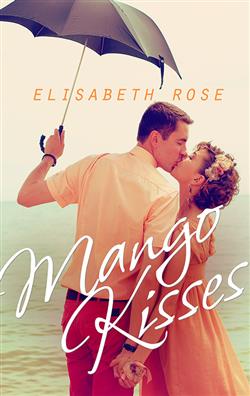 A sweet, summery, beach-side romance from the author of E for England and The Ripple Effect.
Sent to assess a deceased estate in a small coastal town, ambitious city girl Tiffany Holland is initially annoyed by the out-of-the-way assignment. But she soon discovers sleepy Birrigai hides a wealth of surprises: a cross-dressing motel manager, a Kissing College and her client Miles Frobisher, the laid back, surf-shop owning, real life sex fantasy.
Tiffany's ambition is to become a junior partner in her financial firm, but small town life and the proximity of Miles gradually seduce her. But a shocking discovery in the estate papers leads to a dramatic change in Miles's circumstances. Emotionally inept, Tiffany is unable to help Miles through the transition, and drives him away. With misunderstandings and secrets creating frost between them, it seems that their summer romance is destined to go cold. Can they overcome their differences and learn to accept their feelings?
Love, In Writing by Elsa Winckler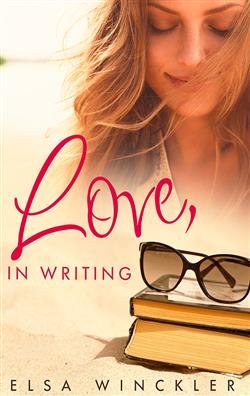 A hardcore Science Fiction writer and a soft-hearted romance novelist clash on the sunny South African coast…
Margaret Parker is a hopeless romantic whose fantasies fuel her writing. For Graham Connelly, science fiction is the perfect genre to express his cynical world view. A chance meeting in a lift leaves them both interested and aroused — with no clue as to the other's identity.
Margaret has been looking for a face to match her new fictional hero — and Graham's is it. Graham has been looking for proof that innocence and optimism still exist — and he's found it in Margaret. But fantasy isn't reality, and both Margaret and Graham are used to controlling their fictional worlds. Can they step off the pages long enough to find their own happy-ever-after?
Almost Mine by Lea Darragh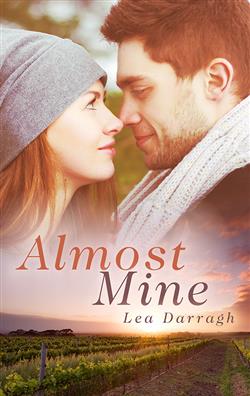 An emotional novel about not seeing what's right in front of you — and not knowing what you've got until it's gone.
Cate has always taken Nick for granted. Through a wild youth of mistakes, bad choices, and self-destructive behaviour, Nick has been the one thing that Cate could count on. She knows he loves her, but she can't love him back. He's too perfect, too strong, too caring. She has darkness in her that can't handle that much light.
When an unexpected pregnancy forces them into a marriage of convenience, Cate hopes that Nick can love her enough for the both of them. But as time passes, Nick grows frustrated and finally decides to cut himself loose. Will his absence prove to Cate just how much she needs him?
Dancing On Air by Nicole Hurley-Moore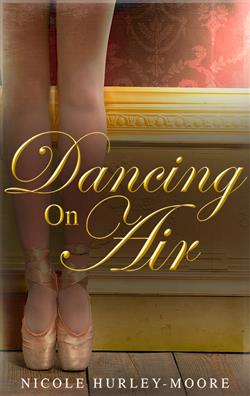 Cinderella meets Swan Lake in this Victorian-era set story about a ballet dancer, an aristocrat, and their class-crossing romance…
Lisette yearns for freedom, security and love, but none are offered on the run-down stage of The Imperial Theatre. Instead she has hard work, a tyrannical aunt, and the hope of one day becoming a prima ballerina. Dancing on the stage she catches the attention of two powerful men: Lord Gainsworth and Lord De Vale.
Lord Evander Gainswith never expected to fall in love, let alone with a woman so wholly unacceptable to his family and his peers. The sinister Lord De Vale covets Lisette's youth and strength, and is willing to pay well for it. Lisette may dance roles in fairy tales and fantasies, but the real world is about to intrude, bringing with it the harsh realities of life for a young girl with dreams of rising above the demimonde.
Impossible Desires (novella) by Tamsin Baker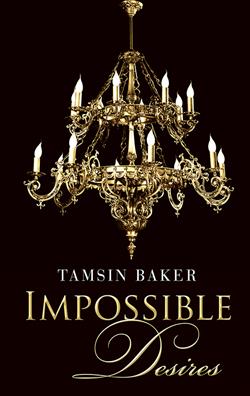 A widow who likes to control. An earl with no time for innocence. A relationship bound by dark needs and subversive desires set in the glittering world of Regency England.
Lord Gareth Osborne is a wealthy earl in need of a wife, but the insipid debutantes he encounters do not fulfil the darkest fantasies of his soul. He fears that it will be impossible to find a woman who will satisfy his needs and make a suitable companion, until he meets the sensual, self-assured Eleanor.
Lady Eleanor Rossette is newly widowed, though not unhappily so. Her marriage put her into the hands of an abusive, controlling man, and Eleanor knows she will never surrender her control again. She yearns for a strong, passionate man who will yield to her in the bedroom, and she wants that man to be Lord Osborne…
Giveaway:
Thanks to Escape Publishing I will be giving away an e-galley of each the books listed above.
Bundle 1: Mistaken Identity by Alyssa J. Montgomery + Mango Kisses by Elisabeth Rose + Impossible Desires (novella) by Tamsin Baker

Bundle 2: Starstruck Love, In Writing by Elsa Winckler + Almost Mine by Lea Darragh + Dancing On Air by Nicole Hurley-Moore
To enter giveaway: Complete the Rafflecopter form below and 

Tell me which of these books caught your attention and why?
Good Luck!