Escape with these hot off the press 

MAY

Romance Releases from 

Escape Publishing. 

Our mission: To connect readers all around the world with the stories they want to read.
We love romance, all romance, so when we imagined Escape Publishing, we imagined an imprint without restrictions, where romance readers can find the romance they want, in the style they want, at the length they want, whenever they want. In short, you want it – we've got it.
If it's science fiction, fantasy, contemporary, historical, erotic, gay romance, inspirational romance, urban fantasy, paranormal, or YA romance – or any mixture of the above, Escape Publishing's got it. We offer all levels of sensuality from the sweetest kisses to the hottest encounters. We offer different lengths, from short stories through novellas to full length novels. Our novels are standalone, loosely connected, or part of an ongoing series.
Escape Publishing is dedicated to bringing talented Australian voices to a global audience. All stories are DRM free, and available world-wide.
LEGALLY ADDICTED BY LENA DOWLING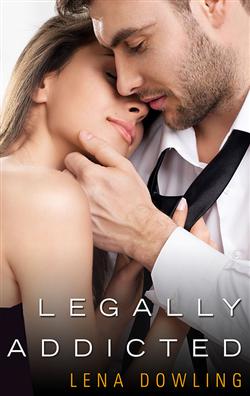 A fast-moving, high stakes battle-of-the-sexes story with a Hepburn/Tracey flavor (and a hot one-night stand!).
Georgia Murray's one-night-stand with fellow Sydney lawyer and billionaire property magnate Brad Spencer was supposed to be just that – one-off, fun. Case closed.

But Brad knows something Georgia doesn't: their lives are about to become entwined in an unavoidable way. The tension smoulders towards ignition point, and Georgia is terrified to find herself contemplating more from Brad, even the possibility of love – a concept with the power to frighten her more than anything else in this world.

RELEASE DATE: 05/2013
GENRE: CONTEMPORARY
IMPRINT: ESCAPE PUBLISHING
PAGINATION: 150
FORGET ME NOT BY NINA BLAKE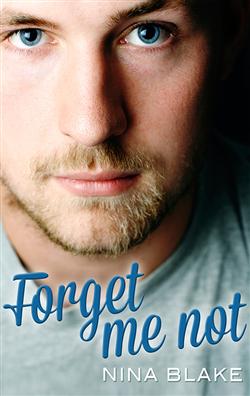 For fans of the sweet, emotional reads of Susan Wiggs and Kat Martin, an unconventional reunion story that about love, hope, and forgiveness.
Claire and Stefan's marriage was over. They'd been estranged for six months, living in separate apartments, leading separate lives. Until an unknown accident leaves Stefan with no memory of who he is, what he wants, and the wife he left behind.

Claire's compassion leads her to caring for Stefan. Though he is back to being the thoughtful, affectionate man she fell in love with, she can't let herself get too involved. The instant Stefan's memory comes back, he'll remember who he was and what he really wants – and it's not Claire.

Or is it?

RELEASE DATE: 05/2013
GENRE: CONTEMPORARY
IMPRINT: ESCAPE PUBLISHING
PAGINATION: 171
BLACK DIAMONDS BY ELIZA REDGOLD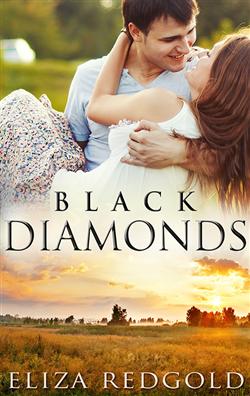 A small Australian farmer battles an enigmatic French magnate in a world of exotic locations, luxurious tastes, and the most expensive flavour in the world. For fans of Emma Darcy and Lynne Graham.
Earth's black diamonds…

Truffles are known as one the most powerful aphrodisiacs on the planet, but when Australian truffle farmer Jacaranda Riley meets Xavier Antoine, owner of a French truffle empire, she gets more on her plate than desire.

But does the man who has taken her heart secretly plan to take her home and business too?

RELEASE DATE: 05/2013
GENRE: CONTEMPORARY
IMPRINT: ESCAPE PUBLISHING
PAGINATION: 149
ENAMOURED BY SHANNON CURTIS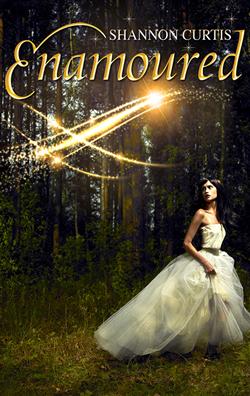 For readers of Stephanie Bond and Darynda Jones, fairy tales as you've never seen them before. The debut in a series that mixes suspense, sex, and just a sprinkle of fairy dust.
Once Upon a Crime…

Melanie wants to get incriminating information on her evil stepfather and she'll get it – even if it means giving in to an odious toad's demands. Cole is undercover, and when the opportunity arises for him to get closer to the criminal he's investigating using the man's beautiful stepdaughter, he grabs it.

Esmerelda is a Fairy Godmother Enforcer charged with getting the Frog Prince fairytale back on track. But fate has saddled her with a partner, and Rumpelstiltskin – with his sexy bad boy swagger – has a hidden agenda of his own.

In the Fairy Isle, nothing is as it seems…

RELEASE DATE: 05/2013
GENRE: FANTASY
IMPRINT: ESCAPE PUBLISHING
PAGINATION: 118
Giveaway: Thanks to Escape Publishing I will be giving away an e-copy of each the books listed above. (4 books, 4 winners)
To enter giveaway: Complete the Rafflecopter form below and Tell me which of these books caught your attention and why?
Good Luck!