Friday Favorites: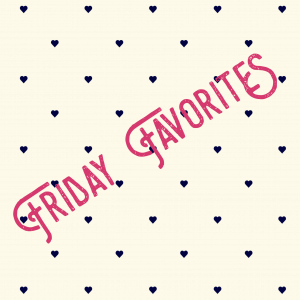 Strong Girls, Powerful Women

I frequently get asked the question: why do you read romance? Most people who ask me this question already have one of following come-backs ready: It's mommy-porn. It's trashy. Don't you want something with some depth? Don't you feel like it's wasting your time?
I read __________________ (insert supposed genre that is far superior to romance). Frankly, each one of these answers is rage inducing.  I think that what people who don't read and appreciate romance don't understand is this:
I read romance as a way of celebrating the smart, kick ass women who write them
I read romance as a way of celebrating the smart, kick ass women we get to read about
I read romance because it's incredible to read stories for women, by women, and about women.
A couple weeks back it came to the attention of some smart, hilarious women that male writers are very rarely able to accurately write from the female perspective. One author ( who shall remain nameless) claimed to have completed the ultimate feat by claiming to have written an authentic female protagonist. By the end of the first page hilarity ensued. Now, let me be clear – I don't share this story to say that men can't write female characters or that men aren't capable writers.

For me, this is context around why I love romance so much. Not only is it amazing to see female authors succeed but it's also a rare and beautiful thing to read characters who are reflections of us, who accurately depict our lived realities, who show us pieces of ourselves. As far as I'm concerned romance can be feminist as fuck.

This all leads to this week's Friday Favourites: Strong Girl, Powerful Women.

Here are some of my favourite heroines in contemporary romance. They are sassy, intelligent, funny, flawed, and inspiring.

Beth King in Breaking Free by Cherise Sinclair:  Beth is an enigma. I truly don't have the words to adequately describe how in awe I am of her strength, resilience, and warmth. It makes me cry each time I'm able to read her story.

Violet DeLuca in How to Date A Douchebag: The Failing Hours by Sara Ney. I love Violet and this book because it would have been so easy to make her a wilting flower who gets walked on. Violet has a stutter that she's had since childhood. Despite this she manages to be assertive as all get out. I was in awe of her ability to be assertive and advocate for what she needs. I keep re-reading this book because it never gets old for me to watch someone defend themselves and make sure that their needs are getting met.

Isobel Chase in So Over You by Kate Meader: This book was an okay read with an incredibly likeable and realistic heroine. Isobel's drive in life is something I can relate to each time I pick up this novel. She's not interested in side tracking her career or downplaying how successful she is. I appreciated her refusal to feel bad or make herself appear less than her male colleagues.

Teresa Valentini in Follow by Tessa Bailey:  Teresa was an incredibly interesting and complex character. In fact, the first time I read this book I really didn't like her. As I've had time to think about it and re-read it I can see what a powerhouse Teresa is. I think she represents the struggle that a lot of women face as far as being bound by family obligations and wanting to define herself in her own terms. Her struggle to accept her own kinks and forgive herself for wanting to focus on her own needs hit really close to home.

Lacey Meyers in Liberating Lacey by Anne Calhoun: Lacey's no nonsense attitude and complete rejection of drama and angst was intoxicating to read. She was so real. When reading this book I felt like she was a friend that I was talking to. She manages to be both strong and empathetic at each turn. This is something I aspire to do in my own life. Lacey is the How To Manual that I needed.
Why do you read romance? Who are your favourite female characters in romance and why?
Katharine