Welcome to Harlequin Junkie's

3rd

Annual

Reader Appreciation

#BOOKMAS

EXTRAVAGANZA
#Giveaway:

Day 14
Are you on HJ's Naughty list?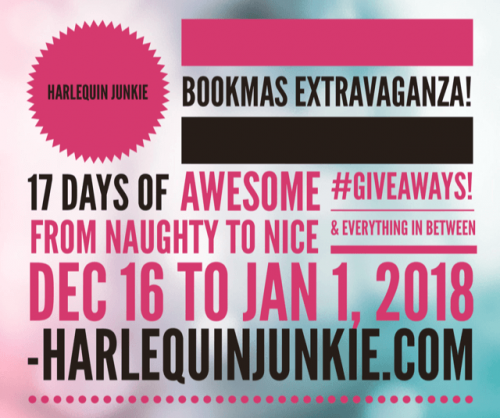 From Naughty to Nice and Everything in between….
The holiday season is the perfect time for Celebrating & Giving, considering HJ's Reader community is the BEST, we've decided to do both. 🙂
We are celebrating YOU and your continued support of the romance genre & Harlequin Junkie blog with 17 days of Awesome #Giveaways!
Thank You, for being a part of HJ's community.
Thank You, for all YOUR comments and interactions.
Thank You, for YOUR loyalty to the blog and Romance Genre
Most of all THANK YOU for making HJ a FUN place to hangout!
We <3 You! 🙂
Be sure to stop by everyday from Dec 16 to Jan 1 2018 for a chance to win: Box-O-books, Gift Cards, Kindle, Audio books, Author Swag, Gift baskets & more!
****
Up for grabs today, Signed books, Gift basket, Kindle and Giftcards to Amazon and B&N from authors Tracy Solheim, JL Beck, Dani Collins, Catherine Bybee, Jennifer Hayward, Carolyn Brown and Susan Wiggs.

#1 GIVEAWAY:

 

Tracy Solheim prize pack:

 a football tote stuffed with swag and a Kindle Fire 7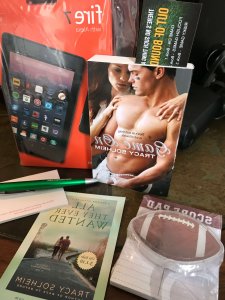 After years of writing reports and testimony for Congress, Tracy Solheim decided to put her fiction writing talents to better use. Since her debut novel in 2013, her books have been bestsellers both here in the U.S. and abroad. She lives in the heart of SEC country, also known as the suburbs of Atlanta, with her husband, their two works-in-progress, a Labrador retriever who thinks she's a cat and horse named after her first novel. When she's not at the barn with her daughter or working out with friends (i.e. lifting heavy bottles of wine), she's writing. Except for when she's reading, but according to her, that's just necessary research.
Website | Facebook | Twitter |

#2 GIVEAWAY:

 

Jennifer Hayward Prize Pack: $50 Amazon gift card Plus my Christmas release, Christmas at the Tycoon's Command. A Christmas package.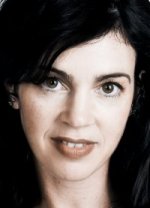 Award-winning author JENNIFER HAYWARD has been a fan of romance since filching her sister's novels to escape her teenaged angst.
Jennifer emerged on the publishing scene when she won Harlequin's So You Think You Can Write global writing competition in 2012. She is the Romantic Times Magazine Reviewer's Choice Best Harlequin Presents of 2014 winner for her book, The Magnate's Manifesto.
Jennifer's career in journalism and PR, including years of working alongside powerful, charismatic CEOs and traveling the world, has provided perfect fodder for the fast-paced, sexy stories she likes to write, always with a touch of humour.
Website | Facebook | Twitter | GoodReads |

#3 GIVEAWAY:

 

(2) $25 Amazon GC courtesy of Catherine Bybee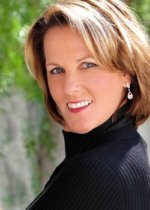 Catherine Bybee is a New York Times, Wall Street Journal, and USA Today bestselling author of twenty-five books that have collectively sold more than three million copies and have been translated into twelve languages. Raised in Washington State, Bybee moved to Southern California in hopes of becoming a movie star. After growing bored with waiting tables, she returned to school and became a registered nurse, spending most of her career in urban emergency rooms. She now writes full-time and has penned the Not Quite series, the Weekday Brides series, and the Most Likely To series.
Website | Facebook | Twitter | Instagram | GoodReads |
#4 GIVEAWAY:

 

– (4) BN gift cards valued at $25 each courtesy of Susan Wiggs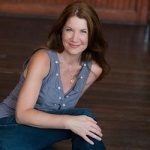 Susan Wiggs is the #1 New York Times-bestselling author of more than fifty novels, including the beloved Lakeshore Chronicles series and her most recent, the instant New York Times bestseller Family Tree. Her award-winning books have been translated into two dozen languages. A native of a small town in upstate New York, she now lives with her husband at the water's edge on an island in Puget Sound, and in good weather can commute to her writers' group in a 21-foot motorboat. A former teacher and graduate of the University of Texas and Harvard, Susan is also an avid hiker, an amateur photographer, a good skier and cautious mountain biker — yet her favorite form of exercise is curling up with a good book.
Website | Facebook | Twitter | Instagram |
#5 GIVEAWAY:

 

$25 gift card to Amazon courtesy of Carolyn Brown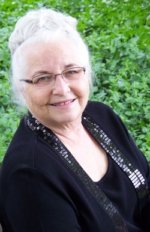 Carolyn Brown is a New York Times, USA Today and Wall Street Journal bestselling author and a RITA finalist. She's won the National Reader's Choice Award three times, the Bookseller's Best Award and was award the diamond award from Montlake for selling over a million books. Her books include romantic women's fiction, historical, contemporary, cowboys and country music mass market paperbacks.
Website | Facebook |

#6 GIVEAWAY: 

Dani Collins Prize Pack: $10 B&N card along with one signed bundle of the first three books in my Sauveterre Siblings quartet.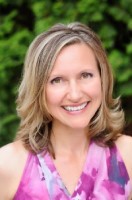 Dani Collins is the USA Today Bestselling Author of thirty books for Harlequin Presents, Tule's Montana Born, and herself. She lives in BC Canada with her high school sweetheart. Visit her website to join her newsletter. You'll receive a link for a free download of Cruel Summer as a welcome gift!
Website | Facebook | Twitter | Instagram | GoodReads |

#7 GIVEAWAY:

 

JL Beck – $10 Amazon GFC + Signed Paperback of Indebted (Kingpin Love Affair #1) (Domestic Only)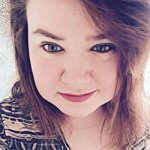 J.L. Beck is a hopeless romantic with a dirty mind. She play's mother and wife by day, and lets all her dirty fantasies come out at night. Her heart belongs to alpha males who love to take charge, and sassy heroines that give said alphas a run for their money.
She's addicted to coffee, is constantly swearing, and has a rather expensive obsession with makeup. If she's not writing then you can probably find her chilling in her sweatpants, and t-shirt watching some crappy reality tv
Twitter | Facebook | Instagram
To enter Giveaway: Please complete the Rafflecopter form and
What are some of your favorite reads from the authors listed above…