Welcome to Harlequin Junkie's

3rd

Annual

Reader Appreciation

#BOOKMAS

EXTRAVAGANZA
#Giveaway:

Day 17
Are you on HJ's Naughty list?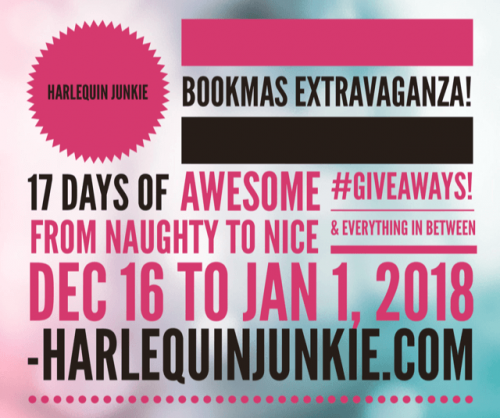 From Naughty to Nice and Everything in between….
The holiday season is the perfect time for Celebrating & Giving, considering HJ's Reader community is the BEST, we've decided to do both. 🙂
We are celebrating YOU and your continued support of the romance genre & Harlequin Junkie blog with 17 days of Awesome #Giveaways!
Thank You, for being a part of HJ's community.
Thank You, for all YOUR comments and interactions.
Thank You, for YOUR loyalty to the blog and Romance Genre
Most of all THANK YOU for making HJ a FUN place to hangout!
We <3 You! 🙂

Be sure to stop by everyday from Dec 16 to Jan 1 2018 for a chance to win: Box-O-books, Gift Cards, Kindle, Audio books, Author Swag, Gift baskets & more!
****
Up for grabs today, Box-o-Romance-Books from Avon Publishing & Atria Books.

Avon publishes the best & brightest stars of contemporary, historical, and paranormal romance; in print and eBooks, straight into readers' hands, every month. Website | Twitter | Facebook

Atria, defined as "a central living space open to the air and sky," perfectly describes the vision of its publisher, Judith Curr, and her team. In her words, "When we launched Atria Books in 2002, we hoped to create an environment where new ideas could flourish, the best writers of fiction and nonfiction could thrive and connect with an ever-widening readership, and the best practices of traditional publishing could be integrated with cutting-edge developments in the digital world. In short, a place where great books could come to light."
The Atria Publishing Group publishes books for readers of all tastes and interests under these imprints: Atria Books, Atria Trade Paperbacks, Atria Books Español, Atria Unbound, Washington Square Press, Emily Bestler Books, Atria/Beyond Words, Cash Money Content, Howard Books, Marble Arch Press, Strebor Books, 37 Ink, Keywords Press, and Enliven Books.
Website | Twitter | Facebook


A spotlight on a few upcoming 2018 
Avon titles:

Savor You by Kristen Proby
In the next sizzling romance in Kristen Proby's New York Times bestselling Fusion series, two celebrity chefs compete in a culinary competition, but resisting each other will prove to be the greater challenge.
Cooking isn't what Mia Palazzo does, it's who she is. Food is her passion . . . her pride . . . her true love. She's built a stellar menu full of delicious and sexy meals for her restaurant, Seduction. Now, after being open for only a few short years, Mia's restaurant is being featured on Best Bites TV. To say Seduction is a wild success is an understatement. All the blood, sweat, tears, and endless hours of work Mia has put into the restaurant has finally paid off.
Then Camden Sawyer, the biggest mistake of her life, walks into her kitchen . . .
Camden's celebrity chef status is world-renowned. He's the best there is, and the kitchen is where he's most at home. He can't resist the invitation to Portland for a showdown against Mia for a new television show. Mia was in his life years ago, and just like before, he's met his match in the beautiful Italian spitfire. The way she commands the kitchen is mesmerizing, and her recipes are clever and delicious. He's never had qualms about competition, and this is no different. He can't wait to go head to head with Mia. But can he convince her the chemistry they share in the kitchen would be just as great in the bedroom as well?
As Mia and Camden face off, neither realizes how high the stakes are as their reputations are put on the line and their hearts are put to the ultimate test.

Surrender to the Highlander by Lynsay Sands
In New York Times bestselling author Lynsay Sands' captivating romance, a lass targeted by an unknown foe is saved—and seduced—by a bold Highlander
Edith Drummond owes her life to Niels Buchanan and his brothers. Waking after an illness to a castle overrun by rugged Highlanders is disconcerting, but so is learning that she's slowly being poisoned. Niels insists on staying by her side, and Edith soon discovers that even more dangerous is her wild attraction to the fierce warrior.
Niels has never met a more courageous—or enticing—woman than Lady Edith. The idea of such a bonny lass being forced to enter a nunnery is more than any red-blooded Scotsman could bear. He'll gladly marry her himself. But while sweeping her off her feet is easy, it'll take all his skill to defeat her family's relentless enemies, and convince her to surrender to his sweet embrace….

Moonlight Sins by Jennifer L. Armentrout
Julia Hughes has always played it safe until she learned a very painful lesson. Now Julia's starting over with a job in the Louisiana bayou, working for the infamous de Vincent family, the massively wealthy brothers who are haunted by a dark reputation and whispers of misdeeds. Hired to care for their troubled sister, Julia can't afford any distractions, but the menacing presence in the mansion and the ever-present temptation of the handsome Lucian de Vincent isn't something anyone can ignore.
Julia knows better than to get wrapped up in Lucian. He's from a world she can't relate to. Plus, he's her employer. But his wicked touch and sensual promises are too much deny. What starts with a kiss ends with so much more.
Lucian is the youngest brother—the wildest, most unpredictable one. He's the unrepentant bachelor of the family, known for his escapades in and out of the bedroom, and he wants Julia. There's something about her that makes Lucian want to lay himself bare, but some secrets are better left buried, right along with a past that could not only bring down a dynasty but destroy Julia in the process.

Beyond Scandal and Desire by Lorraine Heath
At birth, Mick Trewlove, the illegitimate son of a duke, was handed over to a commoner. Despite his lowly upbringing, Mick has become a successful businessman, but all his wealth hasn't satisfied his need for revenge against the man who still won't acknowledge him. What else can Mick do but destroy the duke's legitimate son—and woo the heir's betrothed into his own unloving arms . . .
Orphaned and sheltered, Lady Aslyn Hastings longs for a bit of adventure. With her intended often preoccupied, Aslyn finds herself drawn to a darkly handsome entrepreneur who seems to understand her so well. Surely a lady of her station should avoid Mick Trewlove. If only he weren't so irresistible . . .
As secrets are about to be exposed, Mick must decide if his plan for vengeance is worth risking what his heart truly desires.

A spotlight on a few upcoming 2018 
Atria books titles:

All Your Perfects by Colleen Hoover
The #1 New York Times bestselling author of It Ends with Us—whose writing is "emotionally wrenching and utterly original" (Sarah Shepard, New York Times bestselling author of the Pretty Little Liars series)—delivers a tour de force novel about a troubled marriage and the one old forgotten promise that might be able to save it.
Quinn and Graham's perfect love is threatened by their imperfect marriage. The memories, mistakes, and secrets that they have built up over the years are now tearing them apart. The one thing that could save them might also be the very thing that pushes their marriage beyond the point of repair.
All Your Perfects is a profound novel about a damaged couple whose potential future hinges on promises made in the past. This is a heartbreaking page-turner that asks: Can a resounding love with a perfect beginning survive a lifetime between two imperfect people?

The Simple Wild by K.A. Tucker
City girl Calla Fletcher attempts to reconnect with her estranged father, and unwittingly finds herself torn between her desire to return to the bustle of Toronto and a budding relationship with a rugged Alaskan pilot in this masterful new romance from acclaimed author K.A. Tucker.
Calla Fletcher was two when her mother took her and fled the Alaskan wild, unable to handle the isolation of the extreme, rural lifestyle, leaving behind Calla's father, Wren Fletcher, in the process. Calla never looked back, and at twenty-six, a busy life in Toronto is all she knows. But when her father reaches out to inform her that his days are numbered, Calla knows that it's time to make the long trip back to the remote frontier town where she was born.
She braves the roaming wildlife, the odd daylight hours, the exorbitant prices, and even the occasional—dear God—outhouse, all for the chance to connect with her father: a man who, despite his many faults, she can't help but care for. While she struggles to adjust to this new subarctic environment, Jonah—the quiet, brooding, and proud Alaskan pilot who keeps her father's charter plane company operational—can't imagine calling anywhere else home. And he's clearly waiting with one hand on the throttle to fly this city girl back to where she belongs, convinced that she's too pampered to handle the wild.
Jonah is probably right, but Calla is determined to prove him wrong. As time passes, she unexpectedly finds herself forming a bond with the burly pilot. As his undercurrent of disapproval dwindles, it's replaced by friendship—or perhaps something deeper? But Calla is not in Alaska to stay and Jonah will never leave. It would be foolish of her to kindle a romance, to take the same path her parents tried—and failed at—years ago.
It's a simple truth that turns out to be not so simple after all.

Tell Me Lies by Carola Lovering 
A thrilling, sexy coming-of-age story exploring toxic love, ruthless ambition, and shocking betrayal, Tell Me Lies is about that one person who still haunts you—the other one. The wrong one. The one you couldn't let go of. The one you'll never forget.
Lucy Albright is far from her Long Island upbringing when she arrives on the campus of her small California college, and happy to be hundreds of miles from her mother, whom she's never forgiven for an act of betrayal in her early teen years. Quickly grasping at her fresh start, Lucy embraces college life and all it has to offer—new friends, wild parties, stimulating classes. And then she meets Stephen DeMarco. Charming. Attractive. Complicated. Devastating.
Confident and cocksure, Stephen sees something in Lucy that no one else has, and she's quickly seduced by this vision of herself, and the sense of possibility that his attention brings her. Meanwhile, Stephen is determined to forget an incident buried in his past that, if exposed, could ruin him, and his single-minded drive for success extends to winning, and keeping, Lucy's heart.
Alternating between Lucy's and Stephen's voices, Tell Me Lies follows their connection through college and post-college life in New York City. Deep down, Lucy knows she has to acknowledge the truth about Stephen. But before she can free herself from this addicting entanglement, she must confront and heal her relationship with her mother—or risk losing herself in a delusion about what it truly means to love.
With the psychological insight and biting wit of Luckiest Girl Alive, and the yearning ambitions and desires of Sweetbitter, this keenly intelligent and staggeringly resonant novel chronicles the exhilaration and dilemmas of young adulthood, and the difficulty of letting go, even when you know you should.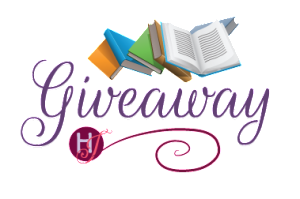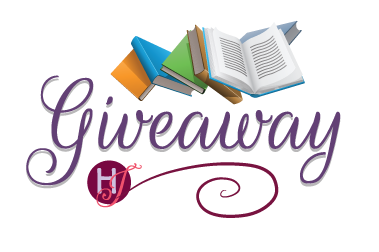 #1 GIVEAWAY: 

A Box-o-Books from Avon Books with 7 mystery titles
  #2 GIVEAWAY: 

Colleen Hoover Book Bundle from Atria books
US – Giveaway will include 1 copy of each item noted below:
It Ends with Us
November 9
Without Merit
Confess
To enter Giveaway: Please complete the Rafflecopter form and
Leave a comment with your thoughts on the 2018 books spotlighted here, Tell us which one(s) grabbed your attention & why?  

a Rafflecopter giveaway


This giveaway is sponsored by Avon & Atria books.
*Giveaways noted (US) can only be shipped to a US mailing address.