Welcome to Harlequin Junkie's
6th
Annual

Reader Appreciation
#BOOKMAS
EXTRAVAGANZA!
From Naughty to Nice and Everything in between….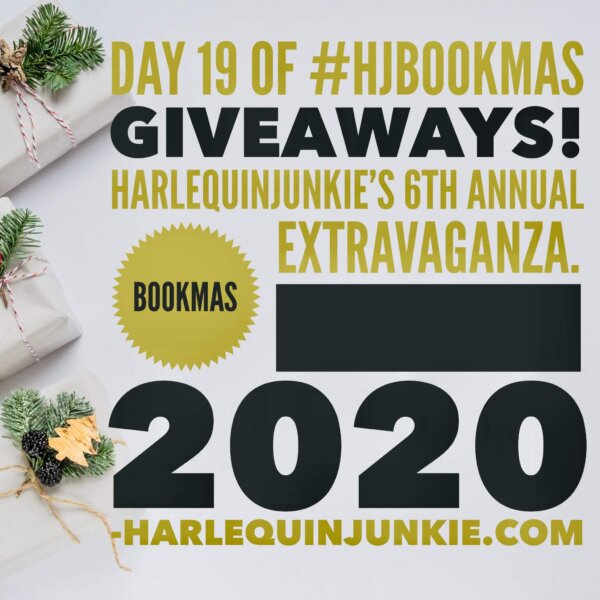 HJ's Bookmas Extravaganza is our annual celebration of YOU, our loyal and engaged readers of Harlequin Junkie blog and the romance community.
Thank You for all you do; for all the tweets, re-post, shares, comments. We <3 You!
On the 19th Day of #Bookmas…
Harlequin Series Romance gave to me…a chance to win: 

A $50 Amazon Gift-card
In the spotlight today…
A preview of upcoming Harlequin Series Romance 2021 titles:
Harlequin publishes over 60 Harlequin series romances each month! Everyone loves romance novels! Sometimes it is just a matter of finding your niche. What are you waiting for? Find your new obsession today!
Her Texas New Year's Wish by Michelle Major (SE) 9781335404589: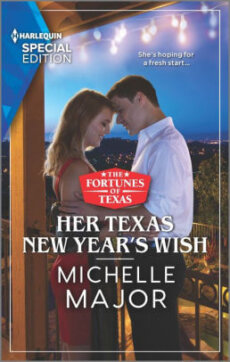 Can you fall head over heels and land on your feet? When Grace Williams topples from the balcony at the soon-to-open Hotel Fortune, the last thing she expects is to find love with her new bosses' brother. Wiley Fortune is visiting from Chicago, and the polished attorney has looks, money and charm to spare. But Grace's past makes her wary of investing her heart—and risking her job. Do a small-town Texan and a city sophisticate really have a chance?
Someone to Trust by Patricia Davids (LI, February 2021) 9781335488657: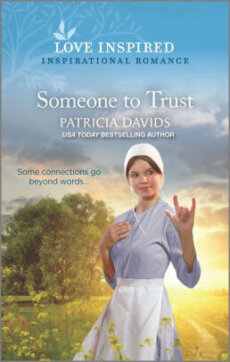 Some connections go beyond words…in this novel by USA TODAY bestselling author Patricia Davids. On an Amish matchmaking trip, can she avoid falling in love? Esther Burkholder has no interest in her stepmother's matchmaking when her family visits an Amish community in Maine. Deaf from a young age, she's positive a hearing man couldn't understand the joys and trials of living in a silent world. But Gabe Fischer is certainly handsome, hardworking and brave. More importantly, he sees the real Esther. Might this Amish bachelor be her unexpected perfect match?
Stalked by Secrets by Deborah Fletcher Mello (RS) 9781335628886: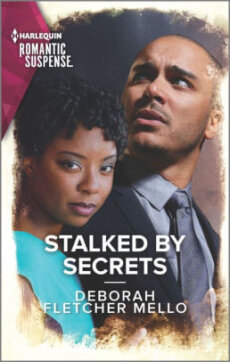 If she wants to know his secrets… This time it could be fatal. Journalist Neema Kamau will risk anything to uncover the truth. She'll even get close to politician Davis Black in order to investigate his possible organized crime connections. But when her professional interest turns personal, Neema knows that she risks losing the story—and the man—if she tells Davis the truth. And the stalker who's circling them both might rob her of the chance to make things right…
Ways to Ruin a Royal Reputation by Dani Collins (Presents, on-sale April 2021) 9781335404015: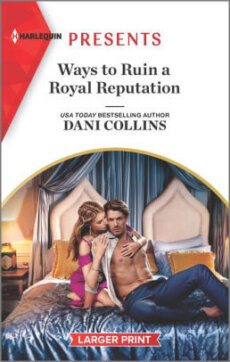 "Ruin me." And she'll enjoy every delicious second! The king of Vallia never wanted to ascend to the throne. But in order to abdicate, Luca needs a good, old-fashioned disgrace. That's where powerhouse PR pro Amy Miller comes in! Amy's revived the career of many a star. She can certainly torpedo that of a reluctant royal. But when instant attraction ignites with Luca, Amy's soon starring in the scandal. And the fire burning between them is anything but fake news. But will this explosive flame be extinguished by what's hidden in Amy's past?
Before Summer Ends by Susan Mallery (SE, on-sale May 2021) 9781335404824: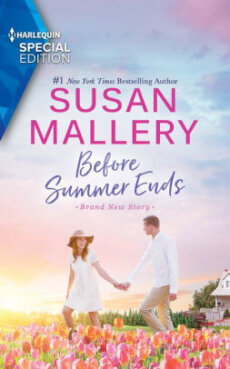 A long, hot summer with her secret crush… What could possibly go wrong? Nissa Lang knows Desmond Stilling is out of her league. He's a CEO, she's a teacher. He's gorgeous, she's… not. So when her housesitting gig falls through and Desmond offers her a place to stay for the summer, she vows not to reveal how she's felt about him since their first—and only—kiss. Desmond should've known better than to bring temptation into his house. He decided long ago that his best friend's sister was too sweet, too good, for him. She deserves a guy who can give his heart. For her sake, he's stayed away. But as her laughter breathes life into his lonely mansion, he's not sure how long he'll be able to resist.
About Harlequin publishing
Harlequin is a global publisher of commercial fiction and a worldwide leader in romance fiction, with titles issued worldwide in as many as 32 languages and sold in up to 93 international markets. The company publishes more than 110 titles monthly and more than 1,300 authors from around the world. Harlequin is a division of HarperCollins Publishers, the second largest consumer book publisher in the world with operations in 18 countries. For more information, please visit Harlequin.com and Facebook.com/HarlequinBooks. Follow Harlequin on Twitter: @HarlequinBooks.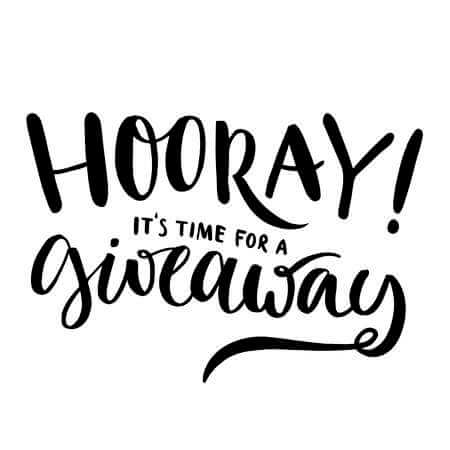 Giveaway: 

A $50 Amazon Giftcard
To enter Giveaway: Please complete the Rafflecopter form and

Leave a comment with your thoughts on the books spotlighted here, tell us which one(s) grabbed your attention & why?
BONUS GIVEAWAY: 

Manuscript Critique

 (Maximum 50k words; worth $500 USD)
Is your dream to write a romance of your own? Do you want to take your writing to the next level in 2021?
Award-winning Harlequin author and writing coach Jennifer Hayward, whose books have been published in 31 countries and 25 languages, is offering a manuscript critique so you can put your best foot forward in your next submission. (Maximum 50k words; worth $500 USD.
jenniferhaywardcoaching.com
To Enter: 
Leave a comment below (Reference Manuscript Critique)  
Entrants must have a partial or full manuscript ready to submit by 01/31/2021.
Enter Daily to increase your chance of winning.
One winner will be chosen by author Jennifer Hayward from entries submitted 
between Dec 13 to Dec 31 2020.


Be sure to stop by everyday from Dec 13 to Dec 31 2020 for a chance to win: Box-O-books, Gift Cards, Audio books, Signed book bundles, A Manuscript Critique, Author Swag & more!